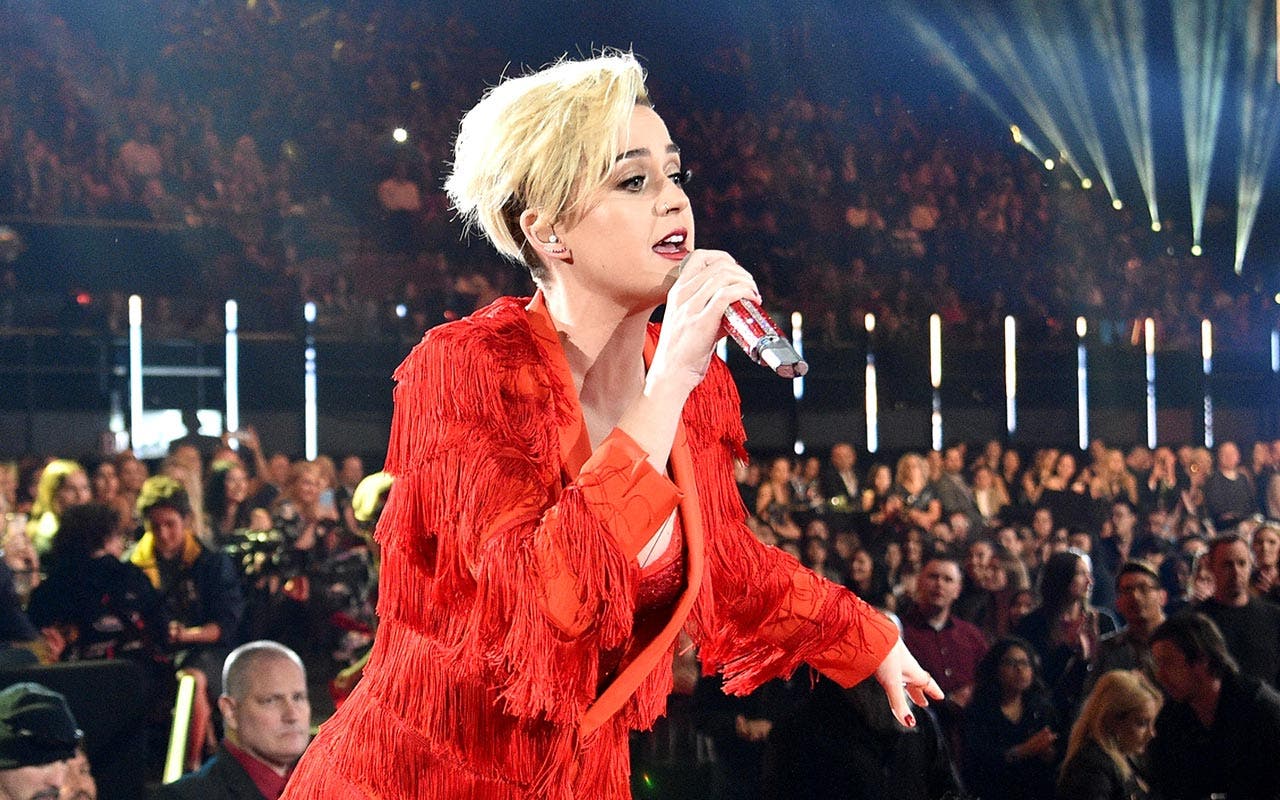 How Katy Perry's net worth was built
The daughter of Pentecostal pastors, Katy Perry got her start singing in her parents' church. In 2008, she turned her focus to pop music, releasing "One of the Boys."
She followed it with 2010's "Teenage Dreams" and 2013's "Prism." Throughout her international tours and television appearances, Perry developed a reputation for her provocative fashion and physical antics.
Perry earns most of her money through sales of her albums and hit singles like "I Kissed a Girl," "Firework" and "Roar." Additionally, she led two successful tours, "The California Dreams Tour" and "The Prismatic World Tour."
Perry has her own perfume line and endorsement deals with Wal-Mart, Cover Girl, Adidas and Pepsi. As of April 2017, her net worth is $280 million, according to the website Celebrity Net Worth.
You can use this net worth calculator to see your net worth.
Katy Perry
Born: 1984
Birthplace: Santa Barbara, Calif.
---
What she's up to now
Perry's manager announced in 2015 that she would release her fourth album the following year, but the singer later said that the much-anticipated work is still in the planning stage.
Katy Perry returned to the top 40 music world With "Rise" in 2016 and with "Chained to the Rhythm," in 2017. Last year, she also debuted the Katy Kat Collection of lipstick with CoverGirl.
---
Accolades
Katy Perry's awards reflect her popularity with fans. She won Kids Choice Blimp Awards in 2011 and 2013 for Favorite Female Singer, and took home the 2012 award for Favorite Voice in an Animated Movie.
She also won People's Choice awards for Favorite Song ("Roar," 2014), Favorite Female Artist and Favorite Music Video ("Part of Me," 2013) and Favorite TV Guest Star for her appearance on "How I Met Your Mother" as well as a Teen Choice Award for Choice Red Carpet Fashion Icon: Female in 2012.
Perry's videos for "Firework" (2011) and "Dark Horse" (2014) won MTV Video Music Awards.
In 2016, Perry received the UNICEF Audrey Hepburn Humanitarian Award.
Perry has amassed a large net worth, but she still can't match that of singer Beyonce.