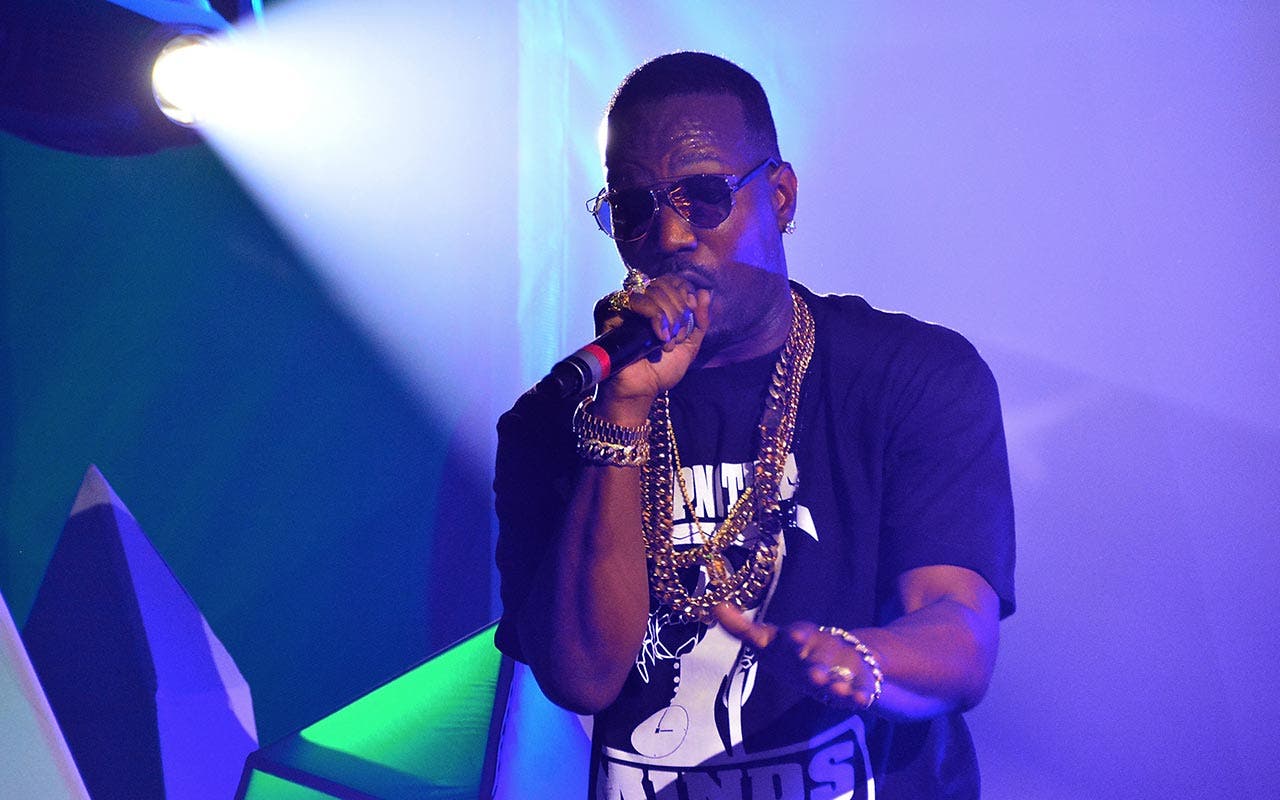 How Juicy J's net worth was built
Juicy J has stayed on top of the rap music world as a rapper and producer since 1991.
He helped to form the group Three 6 Mafia with DJ Paul in 1991. They made their debut with "Mystic Stylez" in 1995. Underground hits from that era like "Tear da Club Up '97" and "Sippin' on Some Syrup" built the group's fan base.
In 2003, they signed a record deal with Columbia Records and released "Da Unbreakables." Their next album, "Most Known Unknown," broke into the mainstream consciousness with the song "Stay Fly" as a major hit.
Juicy J moved away from Three 6 Mafia and, in 2011, announced himself as a part-owner and talent rep for Wiz Khalifa's Taylor Gang Records. As of May, his net worth is $25 million, according to the Celebrity Net Worth website.
You can use Bankrate's net worth calculator to see your net worth.
Juicy J
Born: 1975
Birthplace: North Memphis, Tennessee
---
What he's up to now
Juicy J recently appeared in the music video for Drake's song "Worst Behavior." He also established a $50,000 scholarship for twerking.
---
Accolades
In 2015, Juicy J was nominated for a Grammy for his performance with Katy Perry on the song "Dark Horse."
Three 6 Mafia also won an Oscar in 2006 for Best Achievement in Music Written for Motion Pictures, Original Song, for the song, "It's Hard Out Here for a Pimp" from the film "Hustle & Flow."
Despite a high net worth, he doesn't come close to matching singer Beyonce.