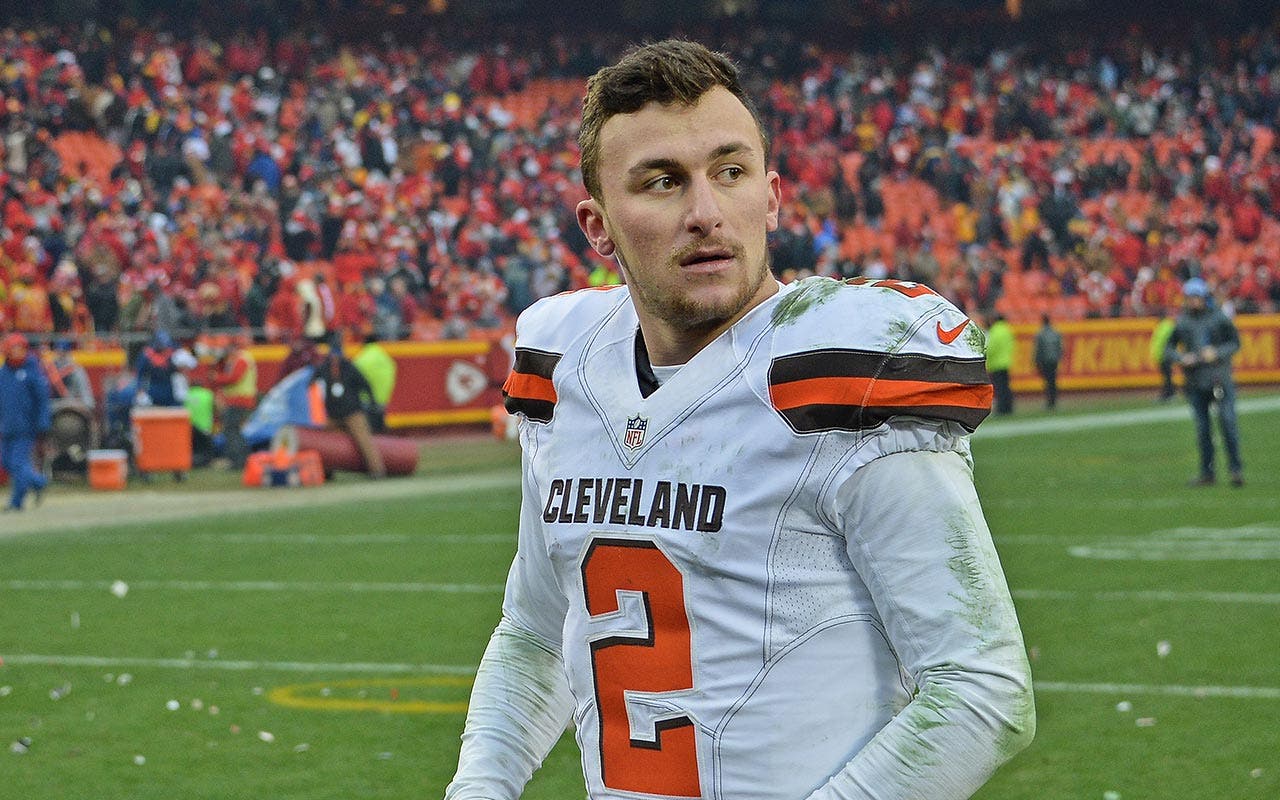 How Johnny Manziel's net worth was built
In high school, Johnny Manziel was promoted to the varsity football team at the end of his freshman year. His talent for the game earned him the nickname "Johnny Football." Manziel was recruited by many colleges and ended up at Texas A&M University, where he became the first quarterback in school history to average 300 passing yards per game. In 2012, Manziel won the Heisman Trophy, the first freshman to do so.
Manziel was drafted by the Cleveland Browns in the first round of the 2014 NFL draft. He seemed bound for glory, but his personal life took a toll on his career. Social media images of his partying escapades upset the team. He spent time in rehab for drugs and alcohol in 2015, and upon his release, he was arrested. Manziel was indicted on misdemeanor assault charges in April 2016 after an altercation in a car with his girlfriend. Fed up with his behavior, the Browns cut him in 2016 after just two seasons.
Manziel had a net worth as of May 2017 of $6 million, according to Celebrity Net Worth, even though the Browns paid him nearly $8 million before cutting him. Manziel threw seven touchdowns and seven interceptions during his time with the Browns.
You can use this net worth calculator to see your net worth.
Johnny Manziel
Born: 1992
Birthplace: Tyler, Texas
---
What he's up to now
Manziel, 24, is a free agent and says he's serious about returning to the NFL. In 2017, he rehired his agent, Erik Burkhardt, to help him stage a comeback. Manziel re-enrolled at Texas A&M in the fall of 2016 and wants to earn his degree in recreation, parks and tourism sciences. He says he is getting married next year. Manziel reached a deal with Dallas prosecutors to have his assault charges dropped, contingent upon him meeting several conditions.
---
Accolades
In addition to the Heisman Trophy, Manziel won the Davey O'Brien National Quarterback Award and the Manning Award in 2012 while playing for Texas A&M University.
See how Johnny Manziel's net worth compares with that of rapper and actor Ice-T.