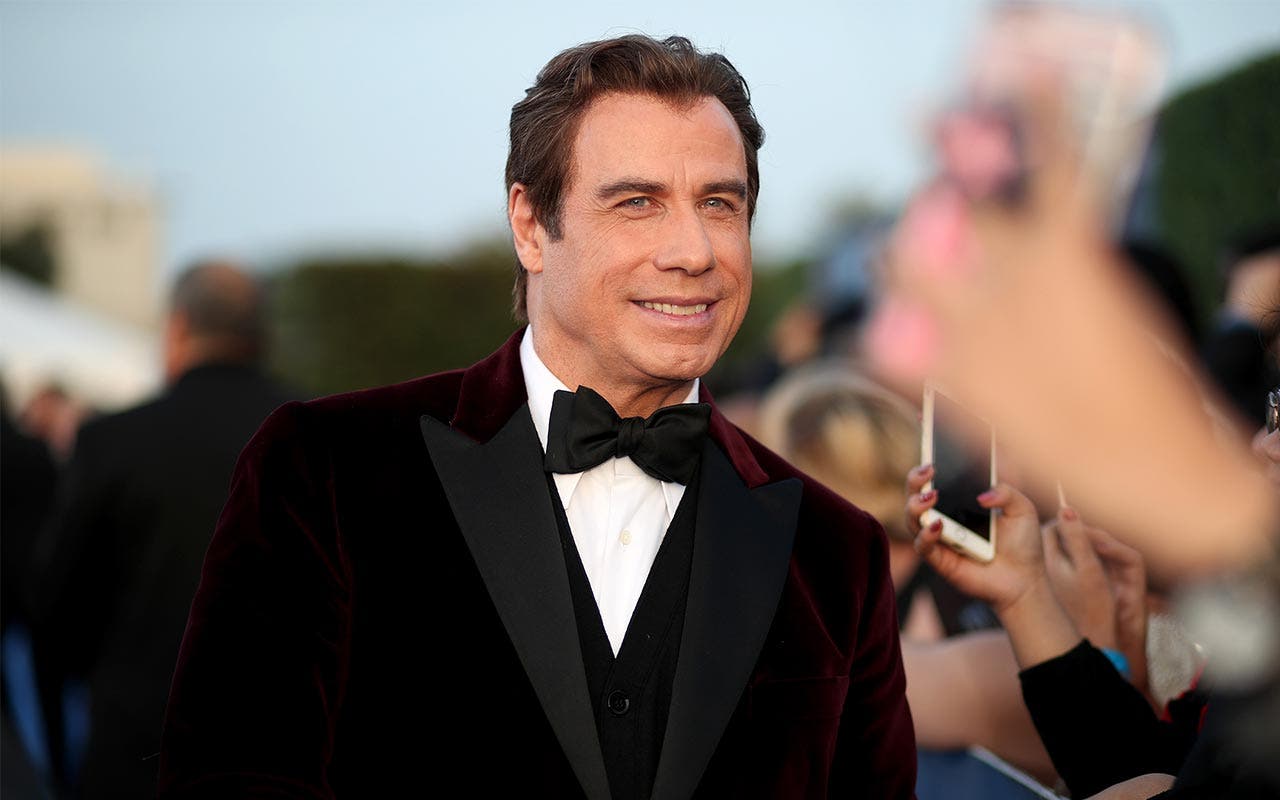 How John Travolta's net worth was built
At the age of 16, John Travolta dropped out of high school to pursue his passion for acting. He made his debut in a theatrical production of "Rain" in 1972. He subsequently joined the Broadway cast of "Grease" as a replacement member.
Travolta caught his big break in 1975 with his heartthrob role as Vinnie Barbarino in the hit TV series "Welcome Back, Kotter." He continued to ride the wave of success in the lead role of the popular movie, "The Boy in the Plastic Bubble."
Over the next two years, Travolta starred in two horror movies: "Carrie" and "The Devil's Rain." In 1977, he caught international attention for "Saturday Night Fever," followed by his memorable acting and dance performance in "Grease" alongside Olivia Newton-John. That movie earned nearly $400 million at the box office worldwide.
After a significant lull in his career during the 1980s, Travolta made a comeback with 1994's "Pulp Fiction," starring alongside Samuel L. Jackson and Uma Thurman. Other projects included "Get Shorty" (1995), "Broken Arrow" (1996), "Primary Colors" (1998), "Swordfish" (2001), "Wild Hogs" (2007) and "Old Dogs" (2009).
According to Celebrity Net Worth, John Travolta is worth $170 million. Use Bankrate's net worth calculator to see how your net worth stacks up.
John Travolta
Born: 1954
Birthplace: Englewood, New Jersey
---
What he's up to now
Travolta made an appearance at the 2017 Grammy Awards in February, introducing Keith Urban and Carrie Underwood's to the stage, joking that he couldn't see the teleprompter due to his poor vision. He may have been poking fun at himself for his 2014 blunder at the Oscars, when mispronounced singer Idina Menzel's name, calling her Adela Dazeem.
Travolta starred in "Life on the Line," released in 2016, about linemen who work on the electric grid, and he plays the title role in "The Life and Death of John Gotti," scheduled to be released in August 2017.
---
Accolades
Travolta has received nominations and victories across many award platforms; his current tally is 51 wins and 56 nominations.
He received two Oscar nods — for Best Actor in 1978 for "Saturday Night Fever" and in 1995 for "Pulp Fiction." He was nominated for eight Golden Globes over the years, winning Best Actor for "Get Shorty" in 1996. He also earned his own star on the Hollywood Walk of Fame in 1985.
Think John Travolta's net worth is huge? Check out President Donald Trump's net worth.