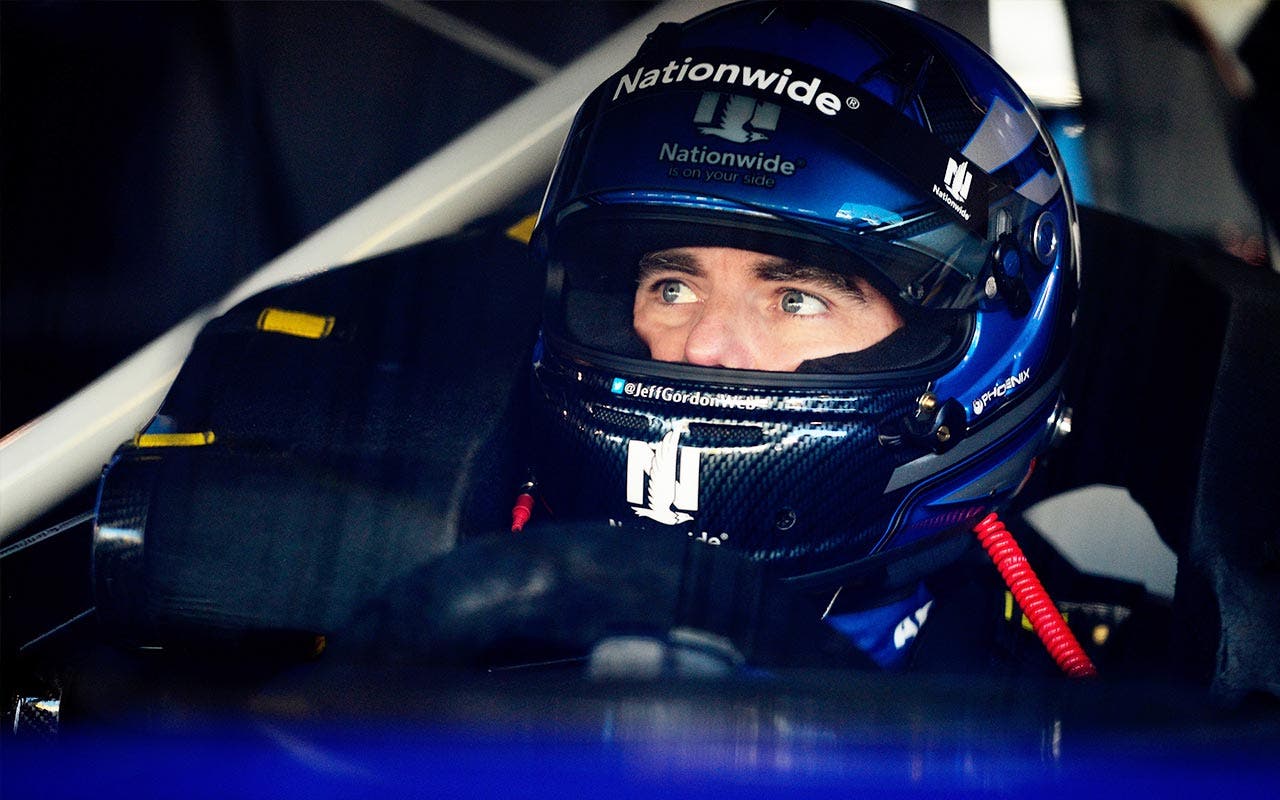 How Jeff Gordon's net worth was built
Jeff Gordon began racing go-karts at an early age, and when he was 11 years old he won all 25 kart races he competed in. In 1993, he was named the NASCAR Rookie of the Year. Two years later, Gordon won the Winston Cup championship.
He won the NASCAR title four times and racked up more than 90 wins during his NASCAR career. He was the first driver to exceed $100 million in earnings, the youngest driver to win the Daytona 500, was the only NASCAR driver to win the Brickyard 400 four times, and is one of only two racers to win the Winston Million. (The other is Billy Elliott.) In addition to NASCAR's premier league, Gordon found success in Busch Series racing, winning its Rookie of the Year award in 1991.
Gordon also is known for his charity work; he launched the Jeff Gordon Children's Foundation in 1999 and opened the Jeff Gordon Children's Hospital in Concord, North Carolina, in 2006. His success in racing led to many lucrative endorsement deals, including with DuPont and Pepsi-Cola. As of April 2017, Gordon's net worth was driven up to $200 million, according to Celebrity Net Worth.
You can use this net worth calculator to see your net worth.
---
Jeff Gordon
Born: 1971
Birthplace: Vallejo, California
---
What he's up to now
Jeff Gordon retired after the 2015 NASCAR season and became a race analyst for Fox Sports in the 2016 race season. He returned to racing as a Hendrick Motorsports substitute for an injured Dale Earnhardt Jr. in 2016.
Gordon plans to spend more time with his family and continue with his charity work. He has been collaborating with the AARP Foundation and its Drive to End Hunger to help feed the elderly in the United States.
---
Accolades
In addition to his NASCAR titles and Rookie of the Year awards, Gordon has a total of 93 wins, 325 top-five finishes and 477 top-10 finishes. In 1998, he was named to the list of NASCAR's 50 Greatest Drivers. He received the Silver Buffalo Award from the Boy Scouts of America in 2009 and the Heisman Humanitarian Award in 2012.
Racing hero Jeff Gordon finished with a bundle of money. Vin Diesel, star of the "Fast and Furious" movies, isn't doing too badly either.