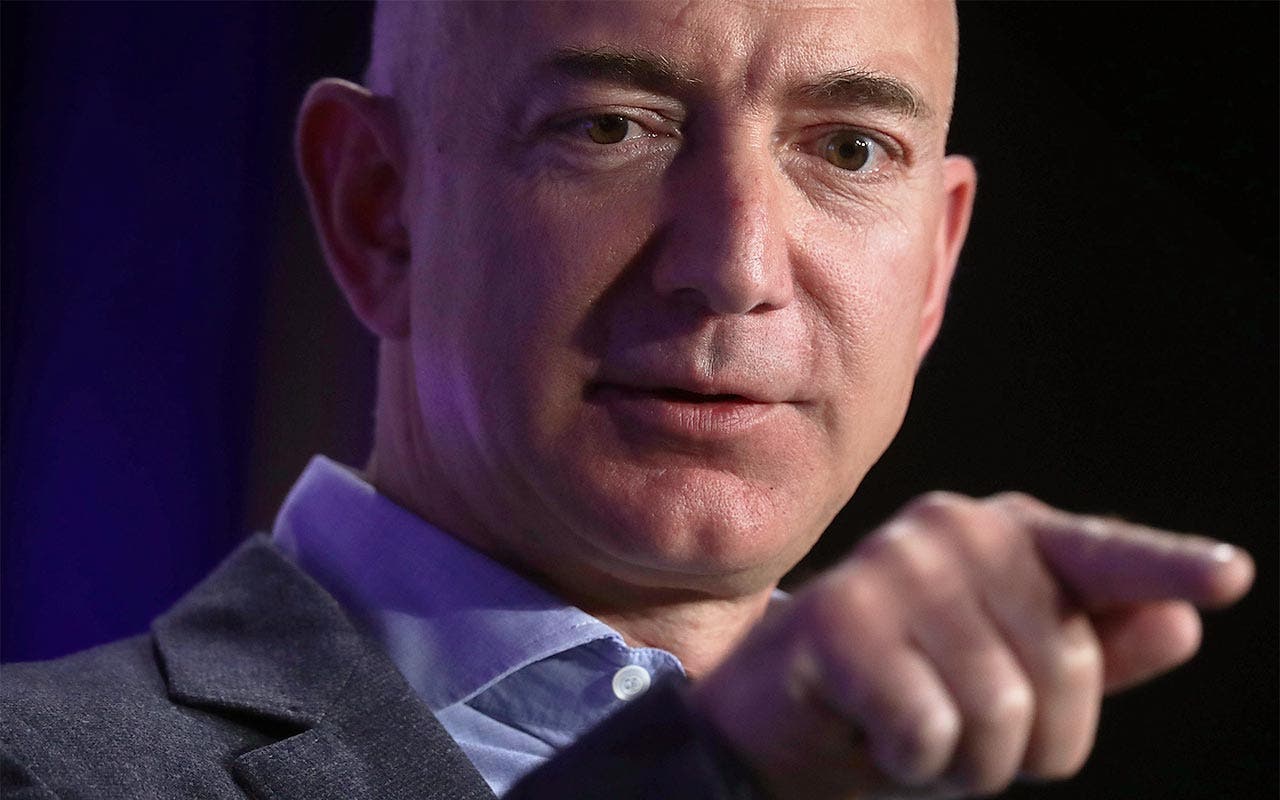 How Jeff Bezos' net worth was built
Jeff Bezos, founder of Amazon.com, continues to create seismic shifts in various industries — most notably retail. He has been described as a creative billionaire entrepreneur who "owns the web," according to Wired. His empire began to take shape in 1994 when he founded the online bookstore portion of Amazon in the garage of his rented house. After beta-testing the site, Amazon.com officially opened on July 16, 1995, and grew at a pace faster than could ever be imagined as sales reached $20,000 a week after only two months in business. The company went public in 1997.
Bezos exhibited a love of learning how things worked, especially computers; he turned his parents' garage into a laboratory when he was a young child. During his high school years, he started the Dream Institute, an educational summer camp for middle-school-age children. After graduating from Princeton with a degree in computer science and electrical engineering, he worked at several Wall Street firms, including investment firm D.E. Shaw where he became vice president in 1990. But left his lucrative career to explore the fledgling world of e-commerce.
Bezos' interests are diversified. In 2000, he launched Blue Origin, a human spaceflight startup company that was kept secret until 2007. In 2013, he purchased The Washington Post newspaper. His net worth is $78 billion, according to Forbes.
Use our net worth calculator to figure your own net worth.
Jeff Bezos
Born: 1964
Birthplace: Albuquerque, New Mexico
---
What he's up to now
Bezos continues to expand and evolve Amazon through concept experimentation, and after resisting the idea for 20 years, he recently has turned his focus to opening physical retail stores. Last year he opened more than 30 shops displaying Amazon's electronic wares — Kindle, Echo, Fire TV, Fire tablets and Dash buttons. This year his focus is on Amazon's Go grocery stores, which allow shoppers to grab what they need and go without having to check out through a cashier. That's not all that Bezos is experimenting with. His space tourism company, Blue Origin, founded in 2000, is slated to launch test pilots in 2017 and take commercial passengers for an 11-minute ride to space by 2018. In 2019, Bezos wants to offer passengers full Earth orbit rides.
---
Accolades
Fast Company Magazine named Amazon the World's Most Innovative Company of 2017, a title few would dispute. Amazon Studios made history by winning two Golden Globes and 11 nominations in 2017 for its films and TV programs.  In 2016, Bezos won the Heinlein Prize award for commercial space achievements. The National Retail Federation gave Bezos its coveted Gold Medal award as the top retailer of 2012. He made the 2008 list of America's Best Leaders by U.S. News Media Group and the Center for Public Leadership at Harvard Kennedy School. In 1999, Bezos was named Person of the Year by Time Magazine.
Very few have as much money as Jeff Bezos. But you might need smelling salts when you see how much Hollywood actor and director Sylvester Stallone is worth!