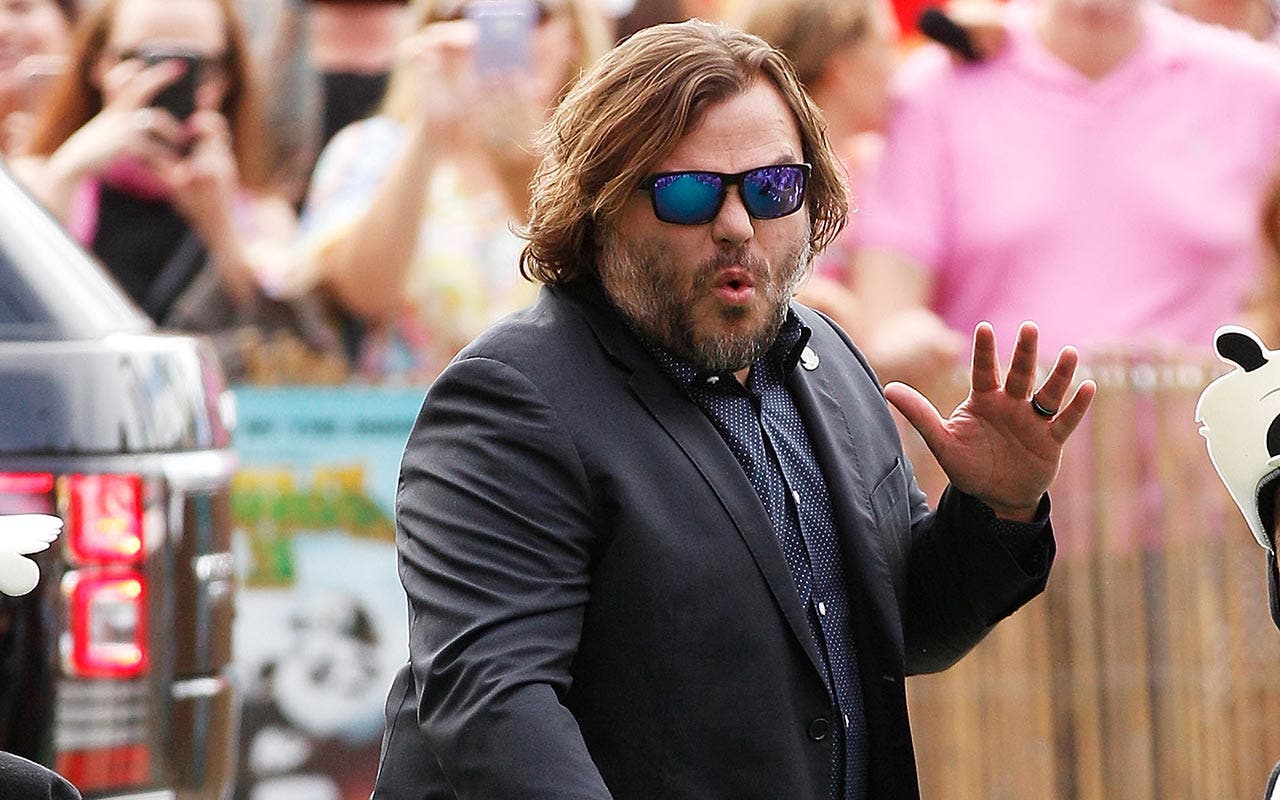 How Jack Black's net worth was built
Comedic actor Jack Black is known for the bumbling, clueless and often slacker characters he has played in movies such as "High Fidelity," "Shallow Hal," "School of Rock" and the "Kung Fu Panda" movie franchise.
Black's career began in Tim Robbins' production of "Carnage" at the 1989 Edinburgh Fringe Festival. Black also appeared in Robbins' "Bob Roberts" movie in 1992 and "Dead Man Walking" in 1995. He won over critics, however, as a pill-popping hospital attendant in the movie "Jesus' Son" in 1999.
His work as the voice of "Kung Fu Panda" was a box-office hit and resulted in two sequels. Black's net worth as of April 2017 is $30 million, according to Celebrity Net Worth. Much of that can be attributed to the success of the "Kung Fu Panda" franchise, the first installment of which earned $630 million worldwide. He also scored a hit in the film "Goosebumps" in 2015, which was No. 1 at the box office on its opening weekend.
You can use this net worth calculator to see your net worth.
Jack Black
Born: 1969
Birthplace: Santa Monica, California
---
What he's up to now
Black's newest movie, "The Polka King," previewed at the 2017 Sundance Film Festival. Black plays the true-life eccentric polka legend Jan Lewan, whose get-rich scheme lands him in jail. After Sundance, Black appeared on "The Price Is Right" game show for Celebrity Charity Week. The comedic actor is also appearing as Professor Shelly Oberon in the film "Jumanji," to be released in 2017, and in the film "Don't Worry, He Won't Get Far on Foot," premiering in 2018.
---
Accolades
Black's first awards were for his role in the 2000 film "High Fidelity." For that, he earned nominations for an American Comedy Award (2001), a Chicago Film Critics Association Award (2000), and MTV's Movie Award (2001), and he won a Blockbuster Entertainment Award (2001). His other wins include MTV's Movie Award for "School of Rock" (2003) and a Nickelodeon Kids' Choice Blimp Award for voice work on "Kung Fu Panda" (2008). "Shallow Hal" received a nomination for Teen Choice Award in 2002.
Jack Black is rich, but it's no match for Chris Rock's net worth.