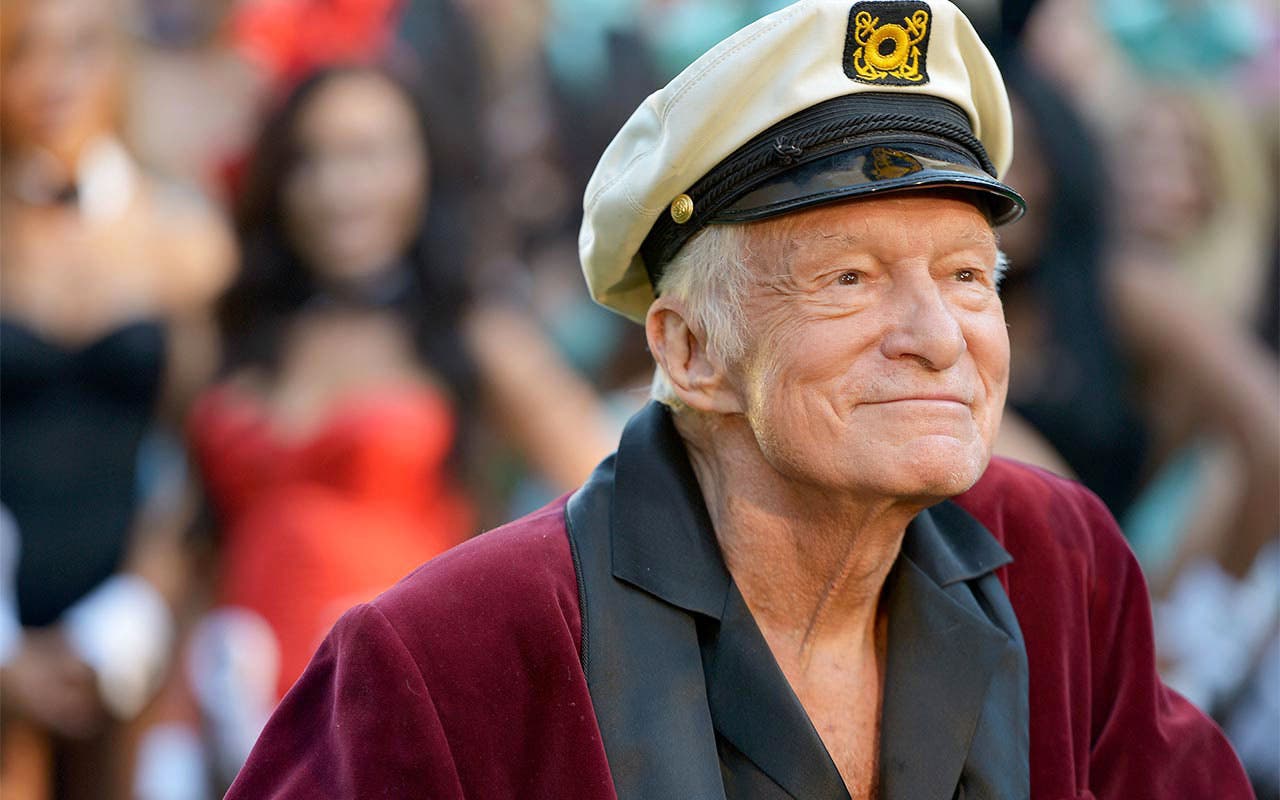 How Hugh Hefner's net worth was built
Publisher and entrepreneur Hugh Hefner had an illustrious career that spanned seven decades. He's known for creating Playboy magazine, the men's lifestyle magazine that debuted in December 1953 with actress Marilyn Monroe on the cover. Before Playboy, Hefner was involved in publishing, starting with cartooning in college, then as a promotion copywriter at Esquire magazine.
The Hefner estate's Playboy Enterprises holdings are complex. Though many believed Hefner owned the famous Playboy mansion he lived and worked in since 1971, he did not. Rather, Hefner payed an annual fee to cover room and board for himself and his female roommates.
In 1971, Playboy Enterprises went public on the New York Stock Exchange. After years of revenue decline, Playboy went private in 2011. Through a multifaceted deal, Hefner's Icon Acquisition Holdings bought out shares it did not already own. Another main way Hefner has built up his net worth, which is $50 million as of September 2017, according to Celebrity Net Worth, is through licensing fees of Playboy's iconic bunny logo for clothing and fragrances around the world.
You can use this net worth calculator to see your net worth.
Hugh Hefner
Born: 1926
Birthplace: Chicago
Died: 2017
---
The original playboy
Hefner died on September 28, 2017, at the age of 91. While his brand had faded in the years leading up to his passing — Playboy's circulation peaked around seven million in the 1970s, to less than one million in recent years — Hefner was known throughout his life as an icon, a champion of First Amendment rights and an advocate for civil rights. He adored his own celebrity and the celebrity of others, and his mansion was known for endless parties.
A 10-part docudrama titled "American Playboy: The Hugh Hefner Story," debuted in April 2017 on Amazon Prime.
---
Accolades
Hefner's long list of publishing awards began in 1996 with the International Publishing Award from the International Press Directory in London. In 1998, he was inducted into the Hall of Fame of the American Society of Magazine Editors. In 1980, Hefner restored the iconic Hollywood sign in Los Angeles and was honored with a star on the Hollywood Walk of Fame and the Hollywood Chamber of Commerce's Hollywood Hall of Fame Award as Outstanding Citizen of the Year. In 2006, Hefner was given a star on Brenden Theater Walk of Fame at the Palms Casino Resort in Las Vegas.