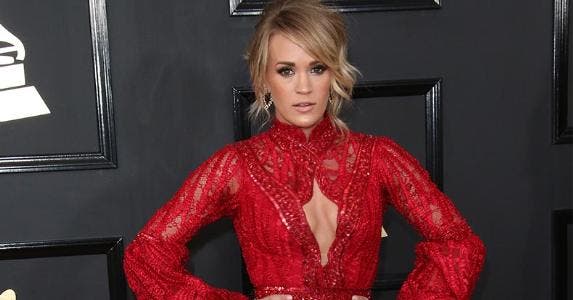 Carrie Underwood
Net worth: $75 million (as of February 2017)
Year of birth: 1983
Education: Checotah High School, Northeastern State University
---
How Carrie Underwood's net worth was built
Carrie Underwood grew up singing in church and talent shows, but a failed record contract in 2006 led her to study communications in college, and work in a zoo and veterinarian's office.
However, in 2004, she revisited her dreams of becoming a musical star and auditioned for the reality show "American Idol," winning first place and a million-dollar recording contract during the season four finale.
Breaking records, her first single, "Inside Your Heaven," debuted at No. 1 on the Billboard Hot 100 chart, and Underwood became a major player in the world of country music.
Her first album, "Some Hearts," became the 10th best-selling country album of the SoundScan era. It even earned her several Grammy nominations and awards for "Best New Artist" and "Best Female Country Vocal Performance."
Since her debut, she has enjoyed continued success with hit songs like "Two Black Cadillacs," "Cowboy Casanova" and "Last Name."
While she's not making albums or headlining worldwide tours, Underwood endorses a number of products and companies, including Hershey's, Nicole by OPI, Skechers, Target, Nintendo and Olay. These multimillion-dollar contracts have helped her amass a net worth of $75 million.
You can use this net worth calculator to see your net worth.
---
What she's up to now
Underwood spent 2016 on a world tour in support of her latest album, "Storyteller." She performed 92 times in seven countries, and Billboard named it the top country tour for the first half of the year.
In early 2017, she announced that she would be taking some time off from working to focus on her family, which includes her husband, hockey star Mike Fisher, and their young son. She also hopes to spend the hiatus writing new music for her next album.
---
Accolades
Since winning "American Idol," Underwood has received more than 157 awards for her music and philanthropy efforts. These include 12 Academy of Country Music Awards, 11 American Music Awards, 17 Billboard Music Awards, five Teen Choice Awards, seven Grammy Awards and nine People's Choice Awards.
In 2008, she also became the youngest person ever inducted into the Grand Ole Opry. Throughout her career, Underwood has performed the "Star-Spangled Banner" at numerous sporting events, including Game 3 of the 2007 World Series and Super Bowl 44.
She has hosted the Country Music Association Awards alongside Brad Paisley since 2008.