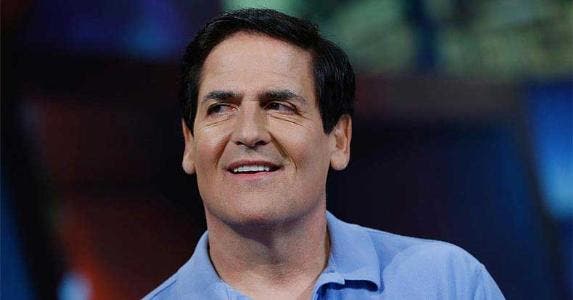 Mark Cuban
Net worth: $3.3 billion (as of September 2016)
Year of birth: 1958
Education: Indiana University
---
How Mark Cuban's net worth was built
Mark Cuban's net worth is estimated to be $3.3 billion, according to Forbes. The majority of his wealth was built through lucrative business ventures and investments.
Cuban founded the company MicroSolutions and sold it for around $6 million in 1990. After that, he co-founded the audio and video portal Broadcast.com with his college friend Todd Wagner. In 1999, Yahoo bought Broadcast.com for $5.7 billion.
Cuban owns other ventures such as the NBA's Dallas Mavericks, Landmark Theaters and Magnolia Pictures. But he also famously throws money at startups on the ABC hit show "Shark Tank." Of course, his TV appearances make up only a small portion of his total worth — around $10 million, according to Money Nation.
---
What he's up to now
Cuban continues to invest in business and still appears on the show "Shark Tank." He also keeps busy as the owner of the Dallas Mavericks. Lately, Cuban has been diving into politics, offering commentary and speaking out against Republican presidential candidate Donald Trump.
---
Accolades
Cuban's net worth put him on the 2016 Forbes Billionaires list at No. 527 worldwide and No. 198 in the U.S.
He also made the 2015 Forbes Billionaires list and the 2015 Forbes 400. His biggest accolades, though, are shown through his successful business endeavors.