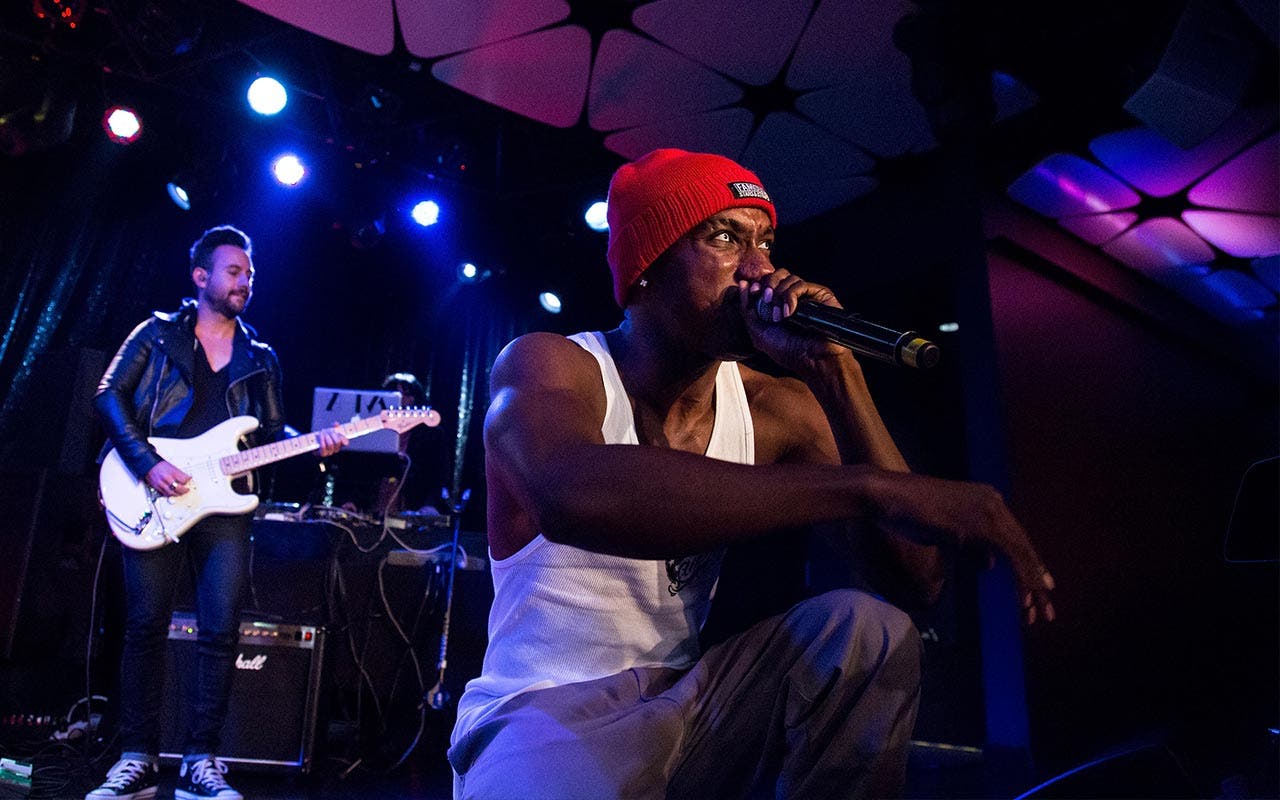 How Hopsin's net worth was built
Born Marcus Jamal Hopson, Hopsin is an American rapper, director, record producer and actor who dropped out of high school to pursue a music career. He was signed to Ruthless Records in 2007 and founded his own record label, Funk Volume, two years later. He released four studio albums through Ruthless Records, including his 2009 debut, "Gazing at the Moonlight," which included the single "Pans in the Kitchen."
Known for wearing creepy white contact lenses and skateboarding in a lot of his videos, Hopsin uses the internet to broaden his fan base. A 2010 YouTube video for the song "Sag My Pants," featured on his album "Raw," has gotten nearly 45 million views. The fifth installment of his "ILL Mind of Hopsin" video series has 76.5 million views.
Hopsin has appeared in two video games, performed on MTV2, and has been on the cover of XXL magazine, a hip-hop publication. In 2015, he co-starred in the second season of the TV drama series "Murder in the First." According to Celebrity Net Worth, Hopsin's net worth as of May 2017 was $3 million.
You can use this net worth calculator to figure out your net worth.
Hopsin
Born: 1985
Birthplace: Los Angeles
---
What he's up to now
In April 2017, Hopsin released a new song and new video on YouTube called "Bus That." He was recently booted off the lineup for the 2017 Canadian Music Week festival because of protests against his "violently sexist" lyrics. In January 2016, he closed his Funk Volume label because of differences with his business partner, Damien Ritter. He then founded another independent label, Undercover Prodigy. Hopsin has an album in the works titled "Savageville" and has released a single from that album titled "All Your Fault."
---
Accolades
Hopsin's collaborative mixtape "Haywire" was certified gold on the mixtape website DatPiff for being downloaded more than 100,000 times.
See how Hopsin's net worth compares with another rapper he's been feuding with for years, Soulja Boy.