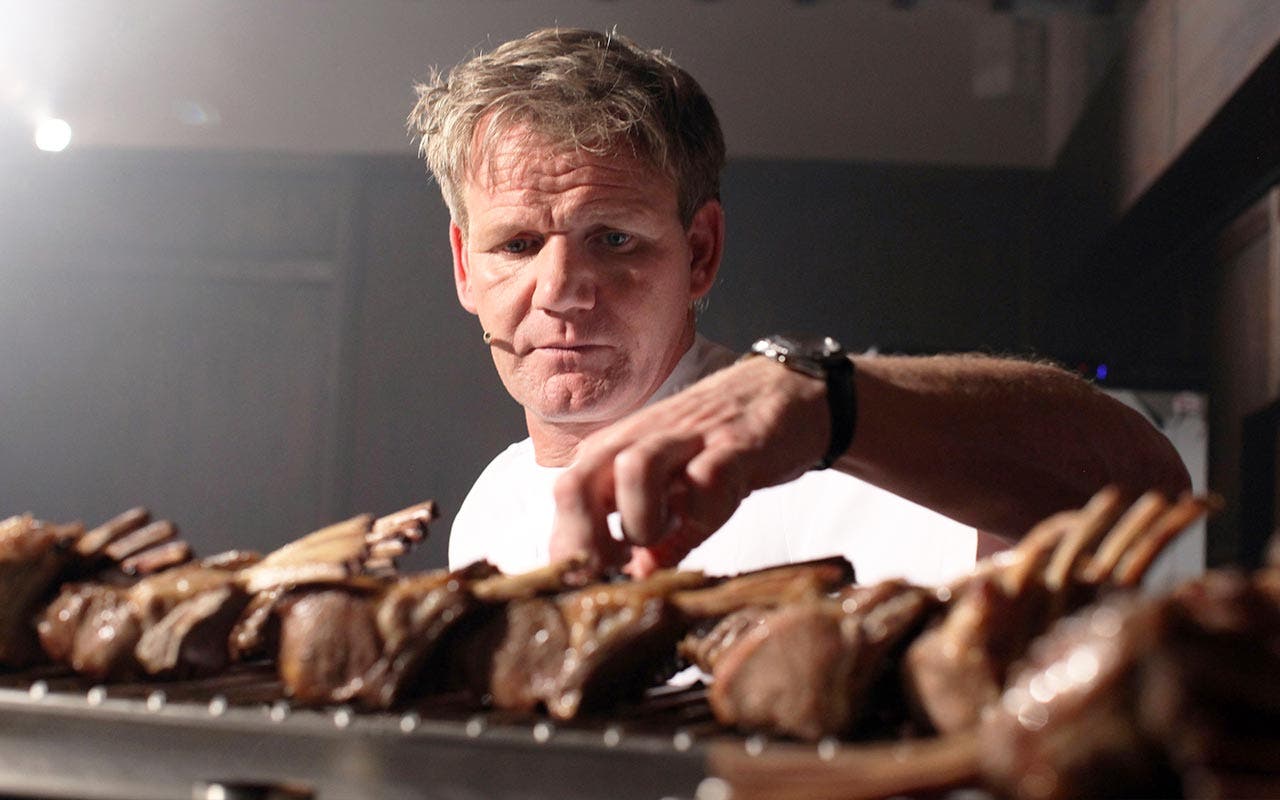 How Gordon Ramsay's net worth was built
Quick-tempered celebrity chef Gordon Ramsay's career looked as if it would go in another direction when he was young. He loved soccer as a child and at age 15, he joined a professional soccer team, Scotland's Glasgow Rangers. But his pro sports career ended after only three years because of a knee injury. Ramsay was forced to start over. He already had an interest in cooking when he returned to school to study hotel management. After graduating in 1987, he became an apprentice to several renowned chefs, including Guy Savoy and Albert Roux.
Ramsay landed his first job as head chef in 1993. The restaurant received a two-star rating from Michelin, a company known for its prestigious fine-dining ratings. In 1995, Ramsay elevated his reputation when he won the Newcomer of the Year Award at the Catey Awards, the culinary equivalent of the Oscars.
In 1998, Ramsay opened his first restaurant, Restaurant Gordon Ramsay, which received a three-star Michelin rating. From there, Ramsay would continue to open new establishments and star in his own reality TV cooking shows, including Fox's "Hell's Kitchen," the one for which he is most famous. His net worth as of April 2017 was $160 million, according to Celebrity Net Worth.
You can use Bankrate's net worth calculator to see your net worth.
Gordon Ramsay
Born: 1966
Birthplace: Johnstone, Scotland
---
What he's up to now
Ramsay stars in a new live food series, "The F Word With Gordon Ramsay," which is scheduled to debut on Fox in May 2017. Meanwhile, The Gordon Ramsay Group continues to own or operate restaurants in Europe, Asia and numerous big cities in the U.S., among them Los Angeles, Las Vegas and New York. In 2017, Gordon Ramsay and his wife, Tana Ramsay, celebrate their 21st wedding anniversary. The couple have four children.
---
Accolades
In 2001, Restaurant Gordon Ramsay was voted Top Restaurant in the United Kingdom in the London Zagat Survey. Also that year, the restaurant earned its third Michelin star, making Ramsay the first Scottish chef to earn three Michelin stars. In 2006, Ramsay was appointed Officer of the Order of the British Empire for his services to the hospitality industry. He's won three Catey Awards and has been inducted into the Culinary Hall of Fame.
See how Gordon Ramsay's net worth compares with another celebrity chef, Bobby Flay.