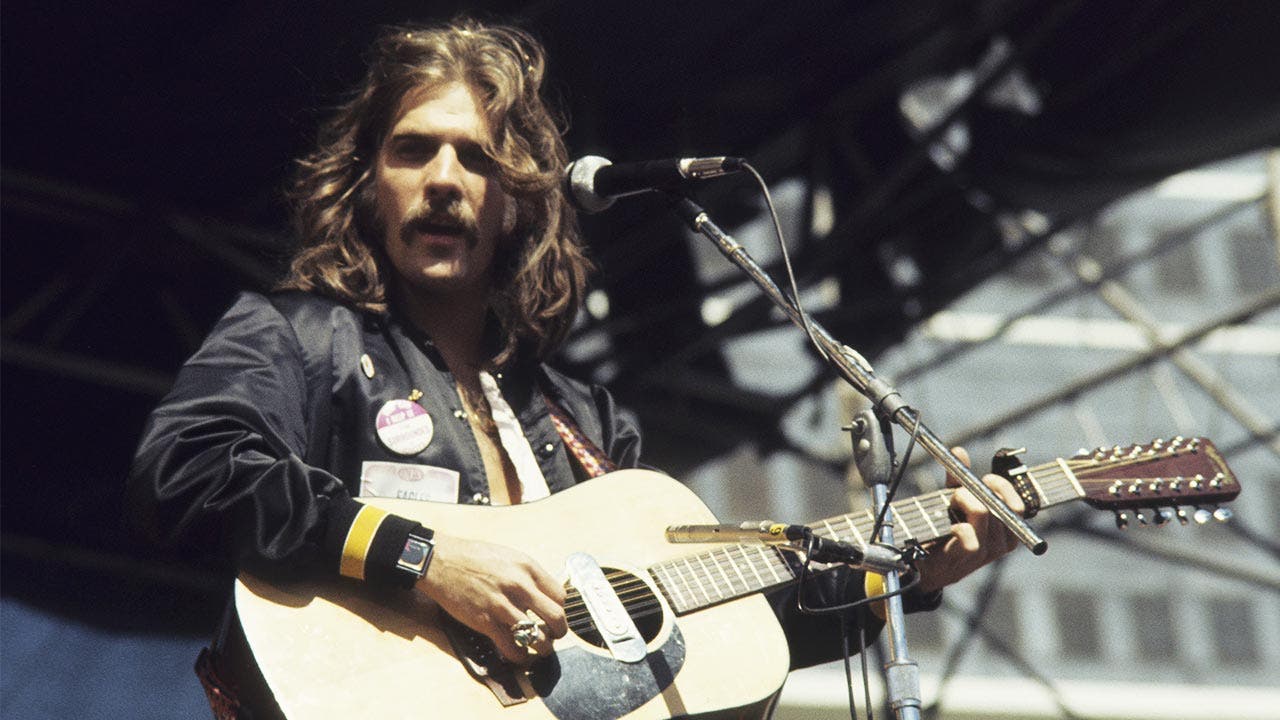 How Glenn Frey's estate was built
As a founding member of the classic rock band The Eagles, Glenn Frey began his musical journey taking piano lessons at 5 years old. Inspired by the Beatles, he took up the guitar in high school. After playing in a succession of bands that he put together, Frey moved to Los Angeles in 1970 where he met Don Henley, soon to become the Eagles' drummer.
In 1971, Frey met singer Linda Ronstadt, who was just about to burst into stardom. Ronstadt needed a backup band for her tour, and hired Frey and the other musicians who would go on to form The Eagles. That tour led to The Eagles' first album with Asylum Records, called "The Eagles," released in 1972. The singles "Take It Easy" and "Peaceful Easy Feeling" were immediate hits. The Eagles became one of the best-selling groups of all time, peaking in 1976 with the release of the album "Hotel California."
After The Eagles broke up, Frey had a successful solo career. He wrote the theme song for the movie "Beverly Hills Cop" and a song for the TV show "Miami Vice." He also had some minor acting roles, appearing in "Miami Vice" and "Jerry Maguire." Frey's last solo album "After Hours" came out in 2012.
His estate is worth $90 million, according to Celebrity Net Worth.
You can use this net worth calculator to see your net worth.
Glenn Frey
Born: 1948
Birthplace: Detroit
Died: 2016
---
An untimely death
The Eagles went on a two-year world tour that ended with a concert in Louisiana in July 2015. It was Frey's last public appearance with the band. He died on Jan. 18, 2016, at age 67 of complications with rheumatoid arthritis, acute ulcerative colitis and pneumonia. Frey had rheumatoid arthritis for over a decade and took numerous medications, which led to other health problems. He left behind his wife, Cindy, and three children, Taylor, Deacon and Otis.
---
Accolades
In 1998, The Eagles were inducted into the Rock and Roll Hall of Fame. In 2009, Frey was voted into the Michigan Rock and Roll Legends for his body of work. Frey and The Eagles won six Grammy awards, among them Record of the Year for "Hotel California" (1978) and Best Pop Instrumental Performance for "I Dreamed There Was No War" (2009). In 2016, luminaries in the music industry payed tribute to Frey's life and musical legacy at the Grammy Awards.
Eagles frontman Glenn Frey made a bundle before his death. See how the size of his estate compares with that of the late David Bowie.