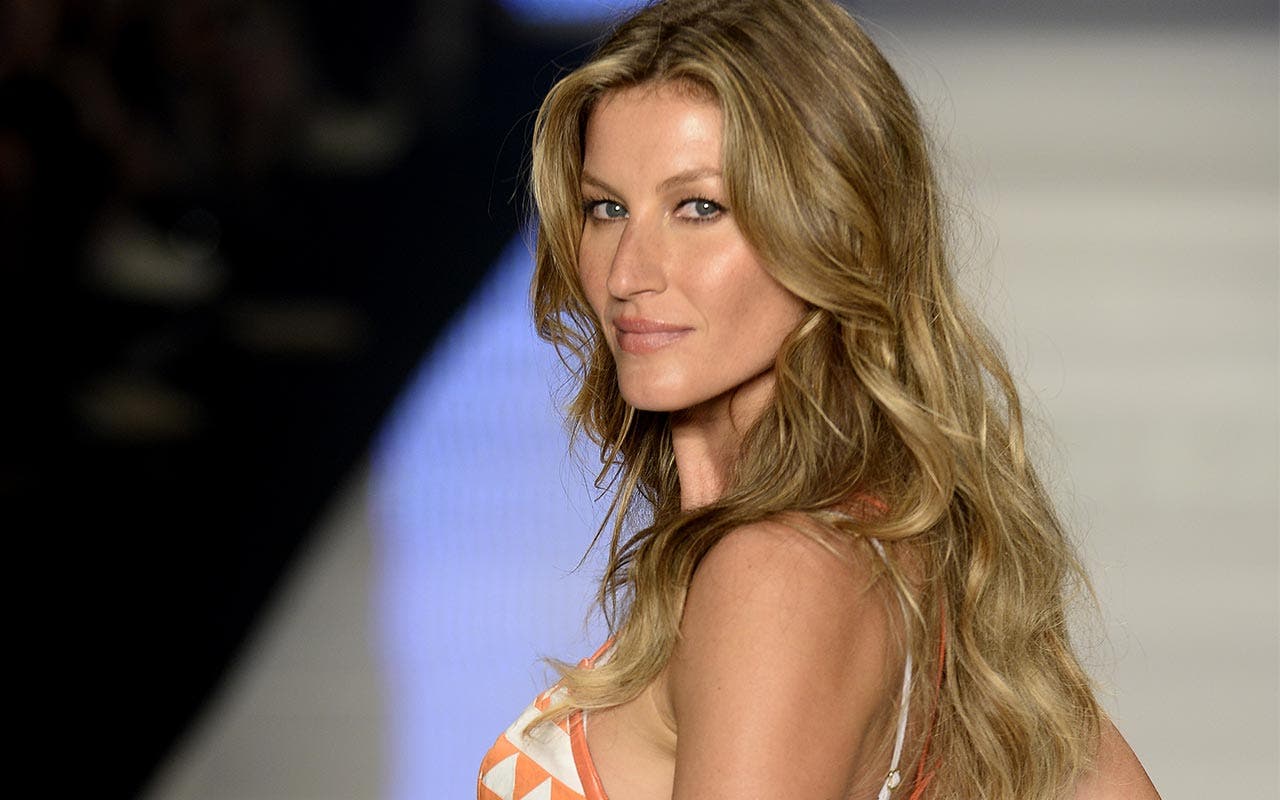 How Gisele Bundchen's net worth was built
In 1994, 14-year-old Gisele Caroline Bundchen signed up for a modeling class with her sisters and some friends in preparation for a Sweet 15 Debutante Ball they planned to attend. As part of the class, the group traveled to three large cities in Brazil, where modeling scouts discovered Bundchen in a mall. Her parents eventually let the teen move to Sao Paulo to model for the fashion industry. She also worked in Japan. In 1996, she moved to New York, even though she did not speak English.
Bundchen's big break came in 1998 when she modeled in a show for British designer Alexander McQueen. From there, she went on to appear in campaigns for Versace, Chloe, Missoni and Valentino. In 2000 she landed a contract with Victoria's Secret and stayed with the company for seven years.
Bundchen also appeared in international campaigns for Oral-B, Pantene, Chanel and Caroline Herrera. Additionally, Bundchen has her own lingerie and skin care lines, as well as a line of sandals with Brazilian company Ipanema. Her net worth as of March 2017 is a jaw-dropping $360 million, according to Celebrity Net Worth.
You can use this net worth calculator to see your net worth.
Gisele Bundchen
Born: 1980
Birthplace: Tres de Maio, Rio Grande do Sul, Brazil
---
What she's up to now
In 2009, Bundchen married New England Patriots quarterback Tom Brady and gave birth to their son, Benjamin. Their daughter, Vivian, was born three years later. In 2015, she announced her retirement from fashion modeling. The following year, she participated in the opening ceremonies for the Summer Olympics in Rio de Janeiro. Today, she devotes as much time as possible to her family. She also is a U.N. Goodwill Ambassador. She donates proceeds from the sale of her sandals to her charity, which benefits environmental and female empowerment projects in Brazil.
---
Accolades
In 2011, the Center for Health and the Global Environment at Harvard Medical School gave Bundchen the Global Environmental Citizen Award for raising awareness of environmental issues. She also holds a spot on Vogue magazine's list of women who have appeared most frequently on its cover.
See if Formula One racing star Lewis Hamilton's net worth can even come close to Gisele Bundchen's.