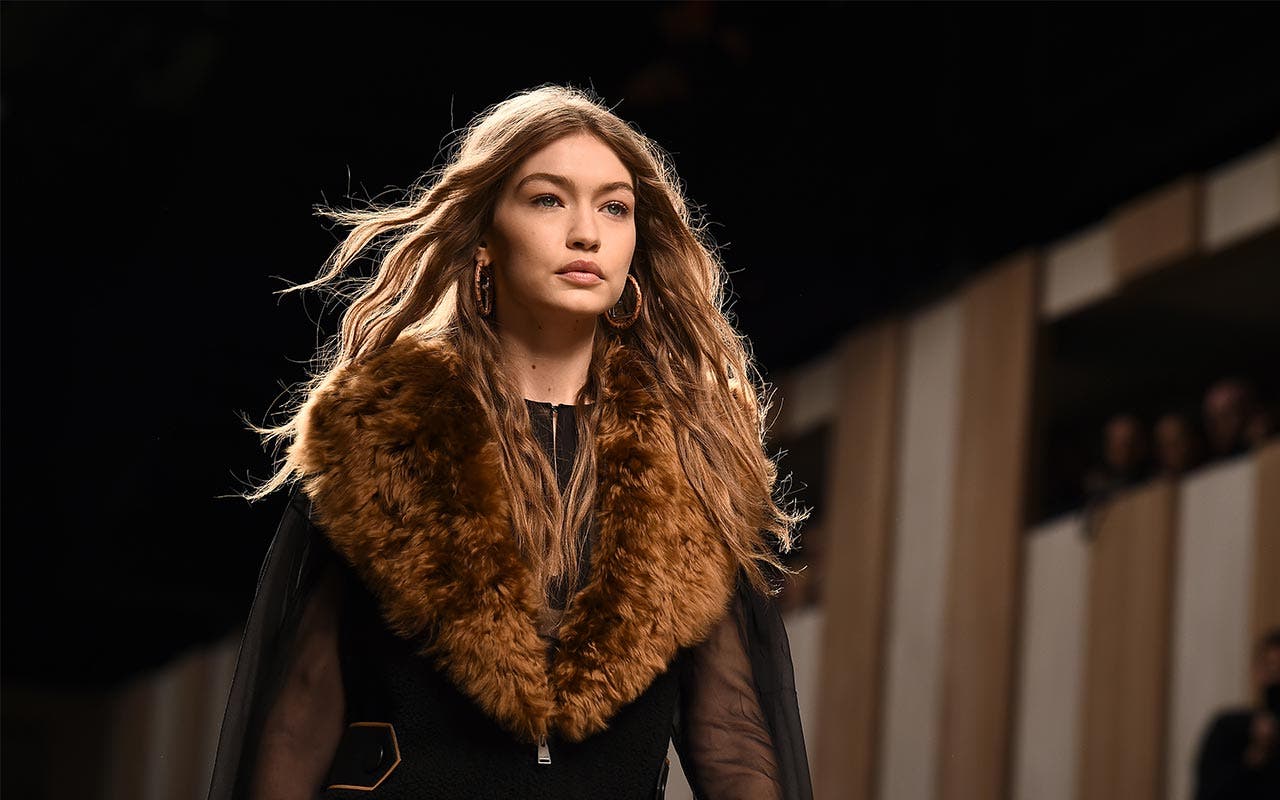 How Gigi Hadid's net worth was built
Gigi Hadid is one of the highest-paid models in the world, thanks to her deals with Maybelline, Evian, BMW, Versace and Tommy Hilfiger. Born Jelena Noura Hadid, she began her career at age 2, modeling for Baby Guess. She became the grown-up face of Guess in 2012.
She is the daughter of ex-model Yolanda Foster, a former cast member of the reality TV show "Real Housewives of Beverly Hills," and Mohamed Hadid, a real estate developer. Hadid has dipped her toes into acting, including a role in a film called "Virgin Eyes." She is known for her appearances on magazine covers, including Elle, Vogue and Sports Illustrated. Hadid also appeared with singer Taylor Swift in a music video called "Bad Blood."
Hadid uses social media to build on her modeling success. She has nearly 30 million Instagram followers, which is one reason she is attractive to major companies. Her net worth as of March 2017 is $13 million, according to Celebrity Net Worth.
You can use this net worth calculator to see your net worth.
Gigi Hadid
Born: 1995
Birthplace: Los Angeles
---
What she's up to now
Hadid, who was on the runway at the 2016 Victoria's Secret Fashion Show in Paris in December 2016, is now the face for Reebok's #PerfectNever movement, created to inspire women to find strength in their imperfections. Hadid walked the runway for designer Jeremy Scott during New York's Fashion Week in early 2017. The model also collaborates with designer Tommy Hilfiger on the TommyXGigi Collection clothing line.
---
Accolades
The British Fashion Awards, now called The Fashion Awards, crowned Hadid as its 2016 International Model of the Year. Hadid and her supermodel sister, Bella, were both vying to win the prestigious award. Donatella Versace, who presented the prize to Hadid, called her "the new icon of the 21st century."
Gigi Hadid isn't the only celebrity cashing in on her good looks. Check out Amber Rose's net worth.