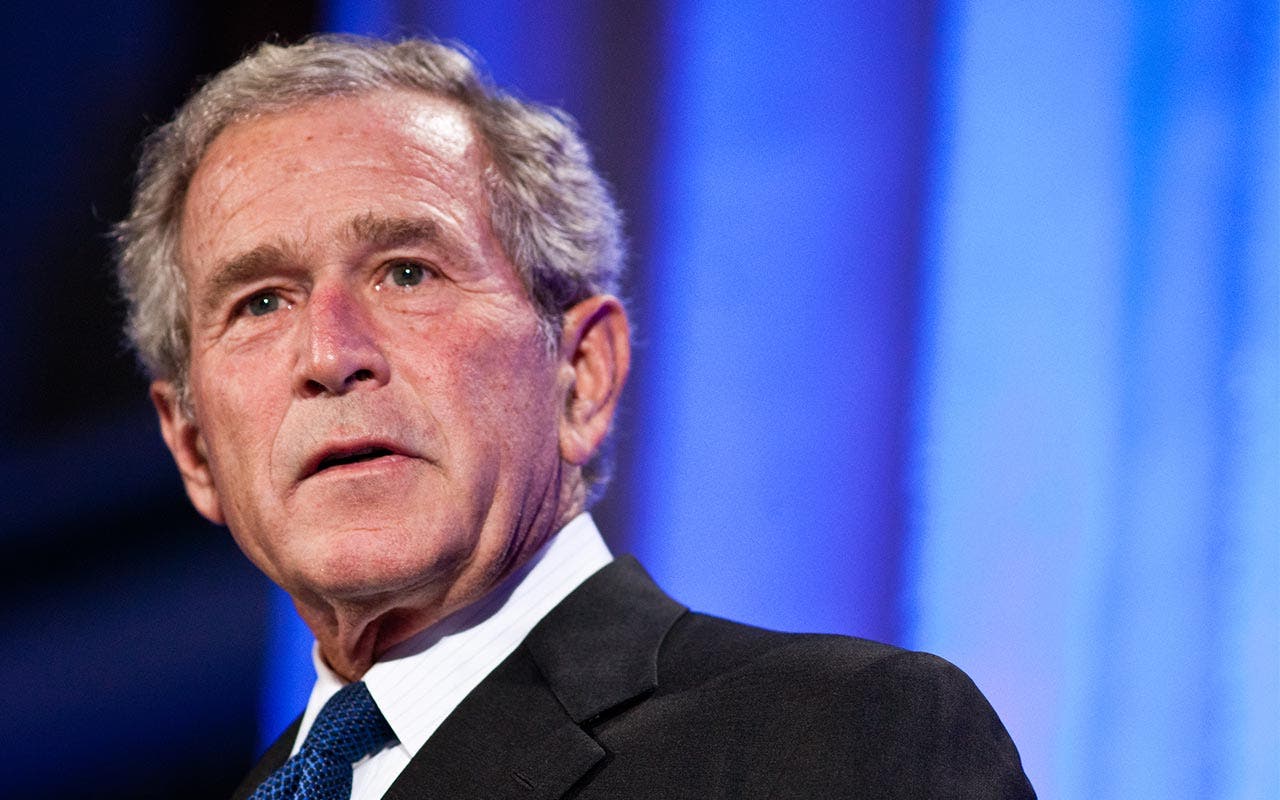 How George W. Bush's net worth was built
George W. Bush served as president during a tumultuous time in recent U.S. history.
He won his first term in the controversial election of 2000, and he was president during the 2001 terror attacks and the Great Recession.
The 43rd U.S. president arrived at the White House after serving as Texas governor in the mid-1990s. He is the son of former President George H.W. Bush and Barbara Bush.
Bush's wealth comes from the oil industry, in part. In 1977, he created Arbusto Energy Inc., a Texas-based oil company, renaming it Bush Exploration in 1982. The company later merged with Spectrum 7 Energy Corp.
Bush also became co-owner of the Texas Rangers baseball team, making some pivotal trades. By 1989, he sold his share of the team for 17 times his initial investment.
These days, he receives $150,000 per speaking engagement, and his net worth amounted to $35 million as of May 2017, according to TheRichest.
You can use this net worth calculator to see how your net worth compares with Bush's.
George W. Bush
Birthplace: New Haven, Connecticut
---
What he's up to now
Since completing his second term as president in 2009, Bush has poured his efforts into charitable causes, social projects, speaking engagements and supporting political policies.
In 2010, he published his memoirs, "Decision Points." After the Haiti earthquake that same year, he was asked by President Barack Obama to team with former President Bill Clinton and lead private fundraising efforts for disaster relief.
In 2013, Bush opened the George W. Bush Presidential Center, home to the George W. Bush Presidential Library and Museum in Dallas. The center is funded by the George W. Bush Foundation.
---
Accolades
George W. Bush was:
Honorably discharged from the Air Force National Guard in 1974.
The first Texas governor to be elected to consecutive four-year terms, starting in 1994.
Awarded the International Medal of PEACE in 2014 by the Global PEACE Coalition for his "tireless efforts and unprecedented contribution to the fight against HIV/AIDS and other diseases."
Honored in 2015 with the Anti-Defamation League's "America's Democratic Legacy Award", the organization's highest honor, for his inspirational leadership during the 9/11 attacks and his commitment to peace between Israel and Palestine.
Though Bush hasn't done badly, his net worth is way behind that of current President Donald Trump.