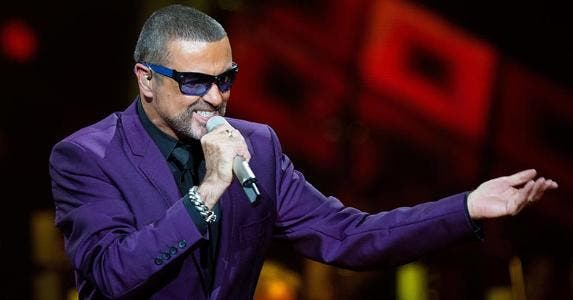 George Michael
Net worth: $200 million (as of December 2016)
Year of birth: 1963-2016
Education: High school dropout
---
How George Michael's net worth was built
Grammy-winning pop superstar George Michael — who died suddenly on Christmas Day at the age of 53 — left an estate valued at $200 million, according to Celebrity Net Worth. The British singer who was born Georgios Kyriacos Panayiotou built his fortune through his hugely successful music career.
He sold more than 100 million albums, including an estimated 25 million copies of his 1987 solo album "Faith," which featured the hit singles "Faith," "I Want Your Sex" and "Father Figure," and won the Grammy Award for Album of the Year in 1989. Though he stopped releasing new material in 2004, he continued to perform live over the years, wrapping up his last tour in 2012.
In 2011, Michael appeared in talk-show host James Corden's very first "Carpool Karaoke" sketch, helping to launch a viral video staple.
Later years brought steady but unfulfilled rumors that Michael might tour or record again, or even reunite with his former musical partner Andrew Ridgeley. As Wham! the duo — who met in high school — burst onto the pop scene in the early 1980s, scoring hits with "Wake Me Up Before You Go-Go," "Everything She Wants," "Freedom" and "Careless Whisper." Their song "Last Christmas" brings Wham! back into the spotlight every holiday season.
Check out Bankrate's net worth calculator to see how your net worth compares with George Michael's.
---
What happens to George Michael's wealth now?
The fate of Michael's estate is unclear. He was never known to be married or have any children. In a brief statement announcing the singer's death, his publicist referred to Michael's "family" and said that they wished for their privacy to be respected. Survivors include his father, Jack Panos, and his two older sisters, Melanie and Yioda. There was no immediate word on whether Michael had a will.
---
Accolades
Besides his Album of the Year award, George Michael also shares a Grammy with Aretha Franklin, for their duet "I Knew You Were Waiting." He also won three American Music Awards, and the telegenic performer captured four MTV Video Music Awards, including the 1989 Video Vanguard Award for career achievement.
ADVISER SEARCH: Want help building your net worth? Find a financial adviser today to help you.