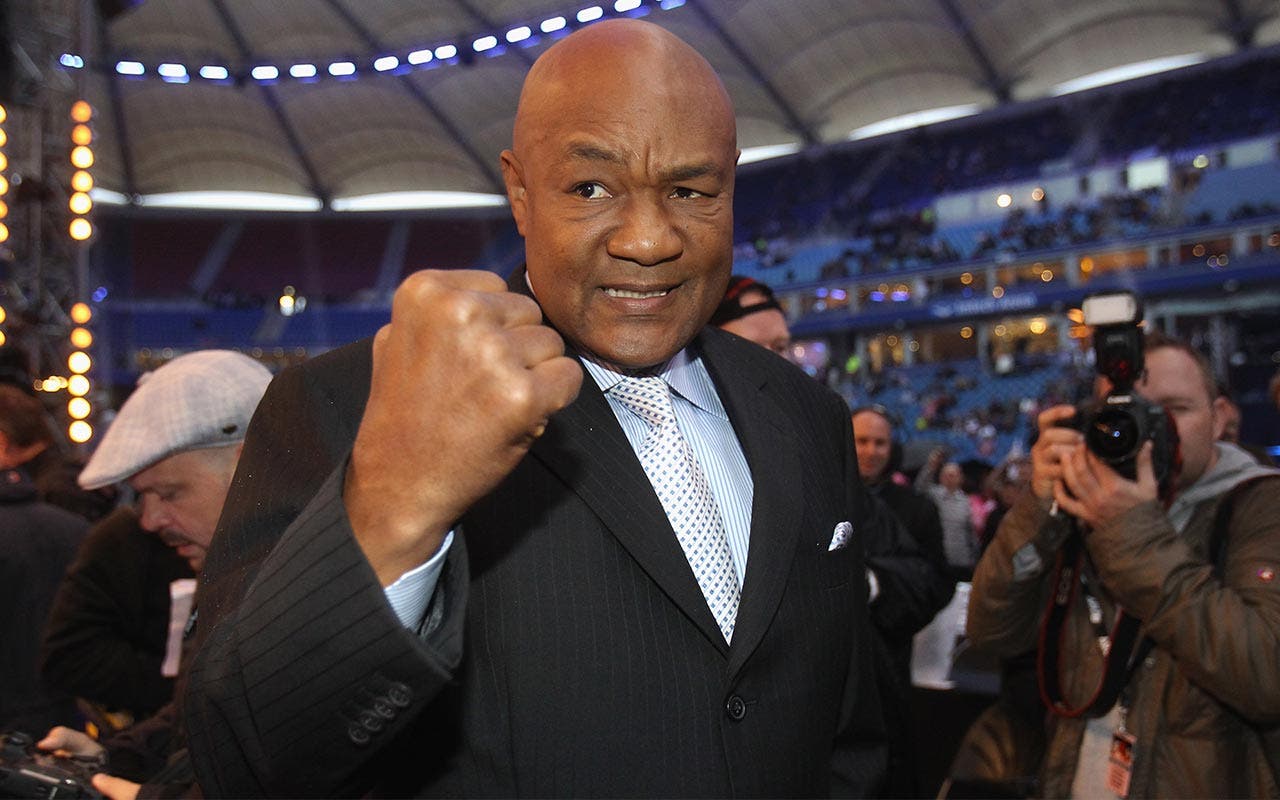 How George Foreman's net worth was built
George Foreman is a retired professional boxer, entrepreneur, author and ordained minister. He won an Olympic gold medal in 1968 and powered through the heavyweight division to become a world boxing champion in 1973.
Foreman's professional career took the world by storm. He remained undefeated for 37 straight bouts, winning 34 by knockout. In 1973, he won a bout against Joe Frazier, for a streak of 38 undefeated matches, 34 of which he won by a knockout. Foreman's reign ended in 1974 with a loss to Muhammad Ali in a fight dubbed "The Rumble in the Jungle" that was held in what was then Zaire.
In 1977, Foreman retired and became an ordained minister. He began appearing on Christian programs such as "The 700 Club." By 1987, Foreman was on the verge of bankruptcy and returned to boxing, pocketing approximately $12.5 million.
Foreman also pitched for several brands, including McDonald's and Nike. In 1989, he sold his name to Salton Inc. (now Spectrum Brands) to be used for its fat-reducing grill. In 1999, Foreman signed an endorsement deal with Salton for roughly $137.5 million over five years.
According to Celebrity Net Worth, Foreman's net worth as of March 2017 is $300 million.
You can use this net worth calculator to see your net worth.
George Foreman
Born: 1949
Birthplace: Marshall, Texas
---
What he's up to now
In 2013, Foreman launched Foreman Boys Promotions, a boxing promotion business. He also owns the online meat company George Foreman's Butcher Shop, which sells all-natural beef from family farms. Foreman lives on his 45-acre property around Houston.
He continues to find new ways to expand his business empire. He is a partner on the Panther Racing Indy Car team. He has also written five books and still appears on television and in films.
---
Accolades
Foreman was been inducted into the International Boxing Hall of Fame. The Internal Boxing Research Organization (IBRO) recognizes Foreman as one of the greatest heavyweights of all time. In 2003, Ring Magazine named him one of the greatest fighters of the past 80 years. The magazine also ranked him as the ninth-best puncher of all time.
George Foreman's net worth is almost as astounding as that of another heavyweight, Arnold Schwarzenegger.