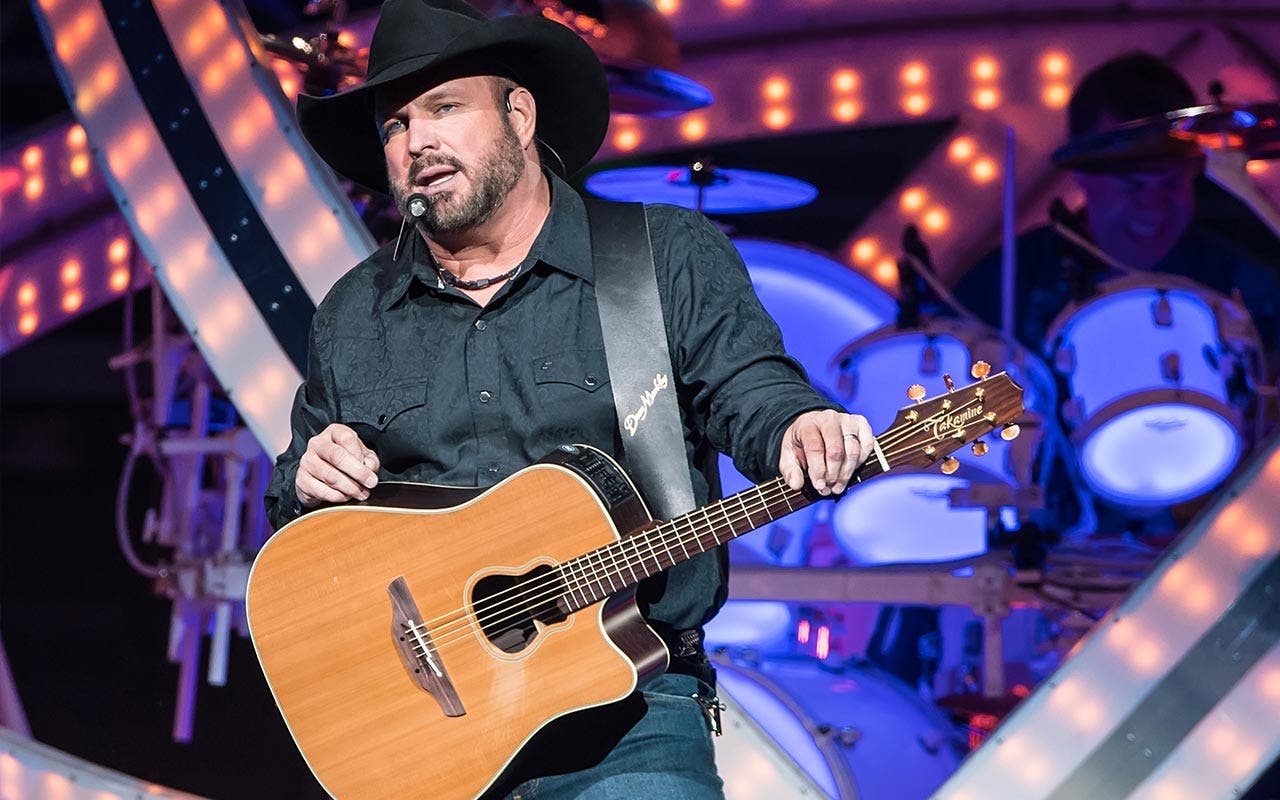 How Garth Brooks' net worth was built
Troyal Garth Brooks started out in the music business singing in bars while he was a student at Oklahoma State University. After a failed attempt to get a contract in Nashville, Brooks moved to the country music capital in 1987 with his wife to try again. He ended up signing with Capitol Records and had moderate success with his first two albums. Then, in 1991, Brooks released "Ropin' the Wind" and became the first country singer to debut at No. 1 on the Billboard album chart.
After multiple sold-out tours and successful albums, Brooks retired from performing in 2000. But he returned to the stage in 2009 after signing a three-year contract to perform at the Wynn casino and resort in Las Vegas. His shows were sold out for the entire run, encouraging him to return to recording and touring with a 2014 album, "Man Against the Machine," which he released through his own online music store, GhostTunes. Brooks' net worth as of April 2017 was $280 million, according to Celebrity Net Worth.
You can use this net worth calculator to see your net worth.
Garth Brooks
Born: 1962
Birthplace: Tulsa, Oklahoma
---
What he's up to now
Brooks continues to record new music and perform. He launched a SiriusXM channel, The Garth Channel, in September 2016. In October 2016, he released the single, "Baby, Let's Lay Down and Dance," ahead of his 11th studio album, "Gunslinger." It peaked at No. 4 on the Billboard country albums chart. Before the end of 2016, Brooks also agreed to a deal with Amazon to stream his music.
---
Accolades
Garth Brooks capitalized on his popularity throughout the 1990s and won an assortment of industry and fan awards.  He has two Grammy Awards: one for Best Male Country Vocal Performance (1991) and another for Best Collaboration With Vocals (1997). His collection of Academy of Country Music Awards includes Song of the Year (1989, 1990), Video of the Year (1990, 1994), and Entertainer of the Year (1990, 1991, 1992, 1993, 1997, 1998), as well as the Milestone Award and the Cliffie Stone Pioneer Award.
Other honors include four People's Choice Awards for Best Male Musical Performer (1993, 1998, 2001, 2002), a Blockbuster Entertainment Award for Favorite Country Male Artist, and two ASCAP Country Music Awards for Favorite Country Male Artist and Songwriter of the Year. In 2016, the Country Music Awards presented Brooks with its highest honor, Entertainer of the Year, for the fifth time.
Now, find out how Garth Brooks' net worth compares with that of a true country music legend, Dolly Parton.