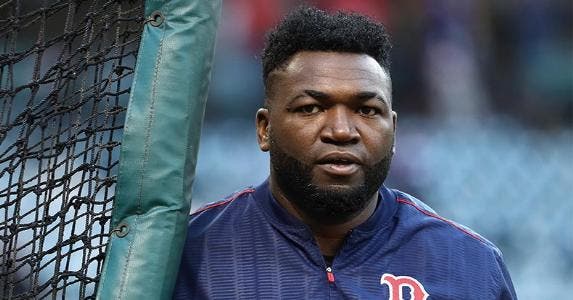 David Ortiz
Net worth: $45 million (as of October 2016)
Year of birth: 1975
Education: High school in the Dominican Republic
David Ortiz's net worth is estimated to be $45 million, according to Celebrity Net Worth.
Ortiz earned the bulk of his fortune playing baseball, but he also makes money from endorsements, apparel, a production company and even a food line called Big Papi's Kitchen.
---
How David Ortiz's net worth was built
Natural talent and hard work earned Ortiz his spot on Forbes' list of the World's Highest-Paid Athletes for 2016.
Before becoming a legend with the Boston Red Sox, Ortiz started his career in the Dominican Republic. But he soon caught the eye of the Seattle Mariners, who signed him at age 17. From there he moved on to play for the Minnesota Twins. Ortiz signed with the Red Sox in 2003 and remained with the team until he retired at the end of the 2016 season.
Beloved by Red Sox fans, Ortiz has endorsement deals with MasterCard, Dunkin' Donuts and Buffalo Wild Wings. Add a production company and Big Papi's Kitchen to the mix, and it's clear why Ortiz has been so successful financially.
---
What he's up to now
Ortiz retired from baseball after the 2016 season, but now that he's with a production company for nonscripted TV, he may find success in the television industry, too.
In addition to his entrepreneurial endeavors, he devotes time to his charitable organization, the David Ortiz Children's Fund, which provides critical health care to the children in New England and the Dominican Republic.
---
Accolades
Ortiz helped the Red Sox win 3 World Series titles and holds the Fall Classic record for his .455 batting average.
Over the years, he's also won the Hank Aaron Award, Roberto Clemente Award and a World Series MVP.
RATE SEARCH: Get some interest on your savings starting today! Shop money market accounts at Bankrate.com.