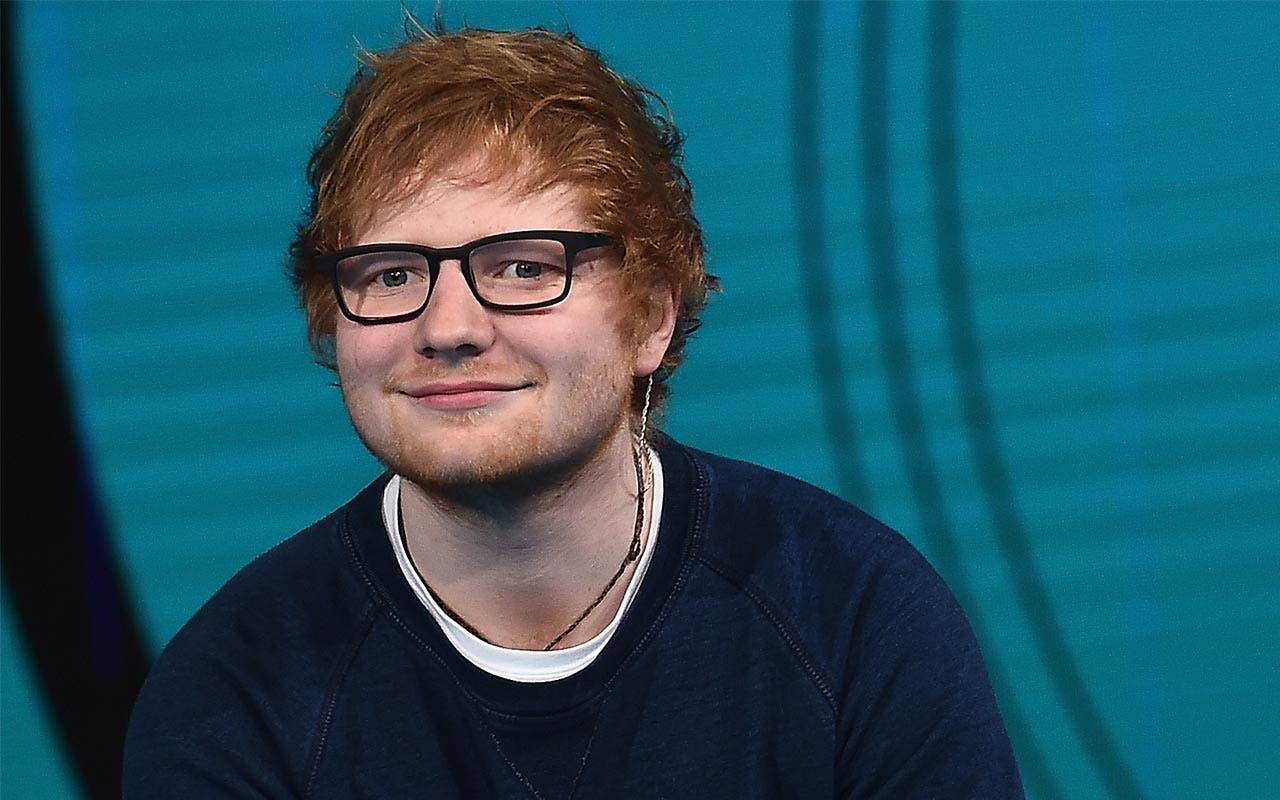 How Ed Sheeran's net worth was built
Ed Sheeran began playing guitar at a very young age and also dabbled in songwriting during his youth. When he was 14, Sheeran released his first EP, titled "The Orange Room." In the ensuing years, he committed to his dream of becoming a full-time musician and moved to London with nothing but his guitar and a rucksack of clothes.
From 2006 to around 2009, Sheeran played more than 300 live shows in London and released an impressive succession of EPs. In 2010, one of his YouTube videos grabbed the attention of English rapper Example, who invited Sheeran to tour with him. In that year alone, Sheeran released three new EPs and significantly enlarged his fan base.
In 2011, Jamie Foxx invited Sheeran to appear on his Sirius satellite radio show, and that year Sheeran also signed a contract with Atlantic. His first major-label album, "Plus," sold more than 1 million copies.
As of April 2017, Ed Sheeran's net worth was $65 million, according to Celebrity Net Worth.
Use this net worth calculator to see how the shape of your finances compares to Ed Sheeran's.
Ed Sheeran
Born: 1991
Birthplace: Halifax, England
---
What he's up to now
After releasing his second album, "Multiply," Sheeran disappeared from the spotlight for a few years, explaining on his social media that he needed to take a break. But he roared back into the spotlight with the March 2017 release of his third album, "Divide," which debuted at No. 1 on the Billboard album chart. And his single, "Shape of You," sat atop the Billboard Hot 100 for more than two months.
Sheeran has revived his social media accounts, teasing fans on Twitter about his plan to make a cameo appearance in the seventh season of HBO's blockbuster series, "Game of Thrones."
---
Accolades
Sheeran has won several Teen Choice Awards, People's Choice Awards, Young Hollywood Awards, and Grammy Awards. He has won awards for Best Male Video, Favorite Male Artist, Favorite Album, Choice Music Breakout Artist, Hottest Music Artist, Song of the Year, Best British Male Solo Artist, and Best Pop Solo Performance.
Now, see how much the music world's "Boss," Bruce Springsteen, is worth.