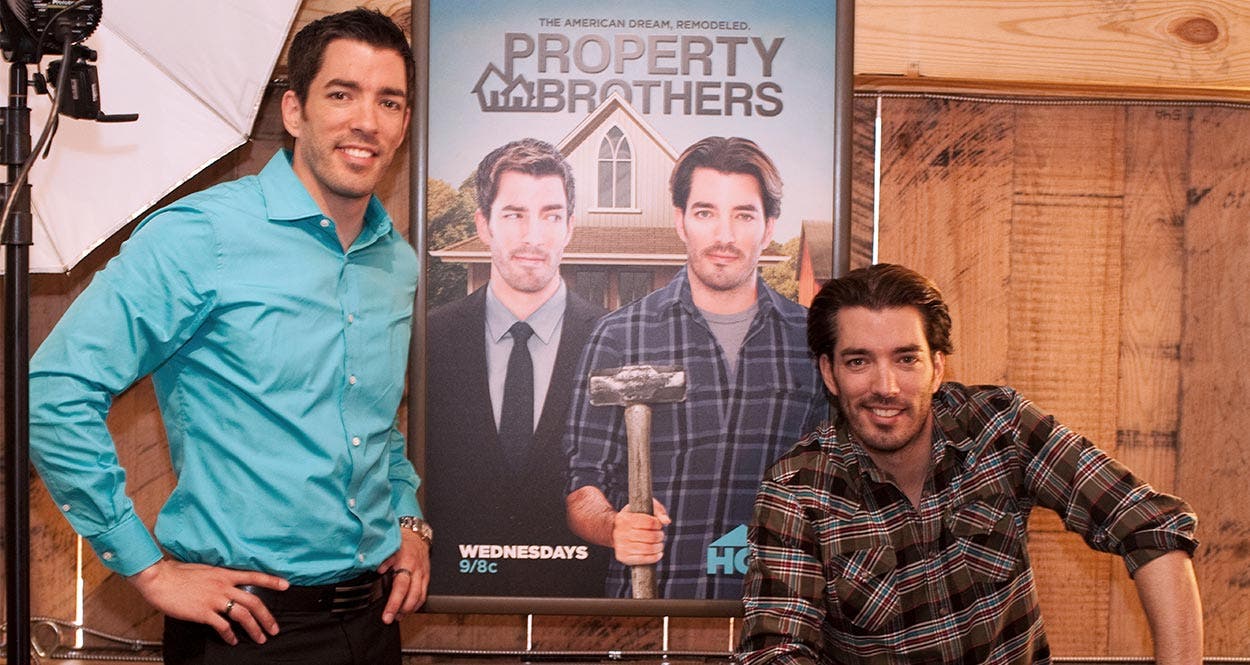 How Drew and Jonathan Scott's net worth was built
Andrew Alfred Scott, better known as Drew Scott, and his twin brother Jonathan Scott are best known for their affable ability to turn lackluster homes into showplaces on the reality show "Property Brothers." The Canadian reality television personalities launched Scott Real Estate in 2004 to handle construction and development of commercial and residential properties. Together, the twins started buying and renovating properties when they were 17 years old, selling their first flip for a $50,000 profit while attending college.
The twins were used to the camera, having appeared on Canadian TV show "Breaker High" and landing small parts on the "X-Files" and "Smallville." With their older brother, J.D., the brothers co-founded Scott Brothers Entertainment. The company was launched to fund the brothers' film and media production projects.
Drew Scott, the real estate agent of the two, handles finding, buying and selling houses for clients on their hit HGTV show "Property Brothers," which launched in 2011. The success of the show has led to spin-offs, many produced by Scott Brothers Entertainment.
According to Celebrity Net Worth, combined the Scott twins are worth $20 million.
Use this net worth calculator to see how you stack up against Drew and Jonathan Scott.
Drew Scott and Jonathan Scott
Born: 1978
Birthplace: Vancouver, Canada
---
What they're up to now
The brothers launched the Scott Living Collection in 2015, featuring indoor/outdoor furniture; it recently expanded into bedding and towels. In addition, the twins have showcased their musical talents with country music songs "Hold On" and "Let The Night Shine In" on iTunes in 2015. The authors' book, "Dream Home: The Property Brothers' Ultimate guide to Finding and Fixing Your Perfect House," was published in 2016. It made the bestseller lists of both The New York Times and The Wall Street Journal.
---
Accolades
The Scott twins founded the Producers Ball in 2011, an annual gala held during the Toronto International Film Festival that pays tribute to the producers behind film, television and digital productions. Their philanthropic activities range from working with children's hospitals to initiatives involving underprivileged youth. They also collaborate with Paul Haggis Artists for Peace and Justice, a non-profit organization that supports Haitian communities.
Want to flip houses like the Scott twins but need a mortgage to get it going? Check out updated home mortgage rates to see if you can take it on.