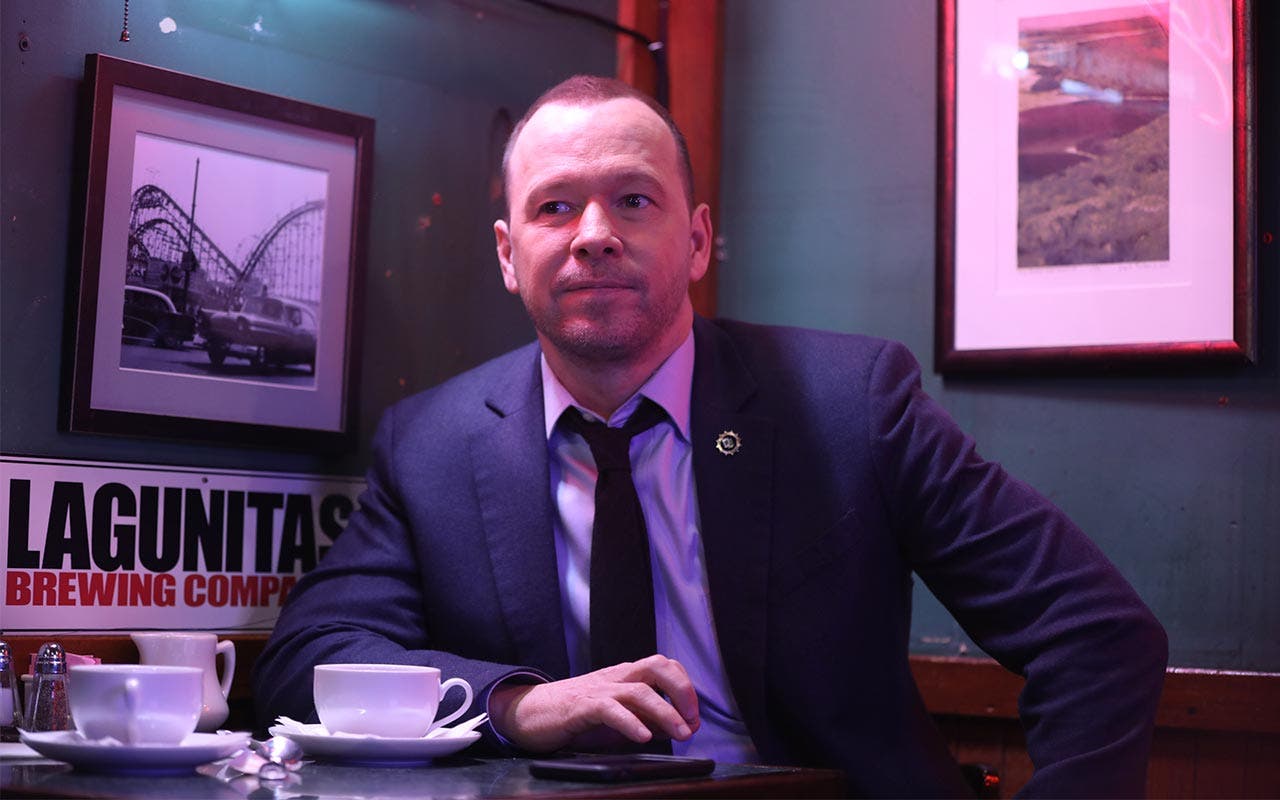 How Donnie Wahlberg's net worth was built
Donnie Wahlberg, brother of actor Mark Wahlberg, earned much of his wealth when, at age 15, he was a member of the 1980s band New Kids on the Block. The successful boy band sold tens of millions of records and merchandise. The group disbanded in 1994. Wahlberg then helped launch his brother Mark's rap career by co-writing and producing Marky Mark and the Funky Bunch's first album, "Music for the People," which went platinum.
Wahlberg's acting career started in the 1990s with a role in Tupac and Mickey Rourke's film "Bullet" and a small part in "The Sixth Sense." These days, Wahlberg stars in the CBS police drama "Blue Bloods." He was also an executive producer of the reality show "Boston's Finest."
In 2008, New Kids on the Block reunited. The band went on tour with Boyz II Men and 98 Degrees in 2013. Wahlberg's net worth as of April 2017 is $20 million, according to Celebrity Net Worth.
Wahlberg married former Playboy model Jenny McCarthy in 2014. That same year, A&E launched a realty show, "Donnie Loves Jenny," about the newlyweds.
You can use this net worth calculator to see your net worth.
Donnie Wahlberg
Born: 1969
Birthplace: Boston
---
What he's up to now
Wahlberg is keeping busy with a number of projects. New Kids on the Block, now all grown up and known as NKOB, will tour in the U.S. in 2017. He is also an executive producer of A&E's reality TV show "Wahlburgers," which is about his older brother's challenges running a burger joint with the family name. Its seventh season began airing in early 2017.
---
Accolades
Wahlberg was nominated in 1996 for Awards Circuit Community Awards' Best Cast Ensemble for the film "Ransom." He was nominated for a Teen Choice Scream Award in 2006 for "Saw II." The "Wahlburgers" reality show was nominated for an Emmy in 2014 and 2015 for Outstanding Unstructured Reality Program. Wahlberg was also nominated for a People's Choice Award for Favorite TV Crime Drama Actor in 2017 for the series "Blue Bloods." New Kids on the Block was nominated for a Grammy in 1990 and given a star on the Hollywood Walk of Fame in 2014.
You think Donnie Wahlberg is rich? Check out Bruno Mars' chart-topping net worth!