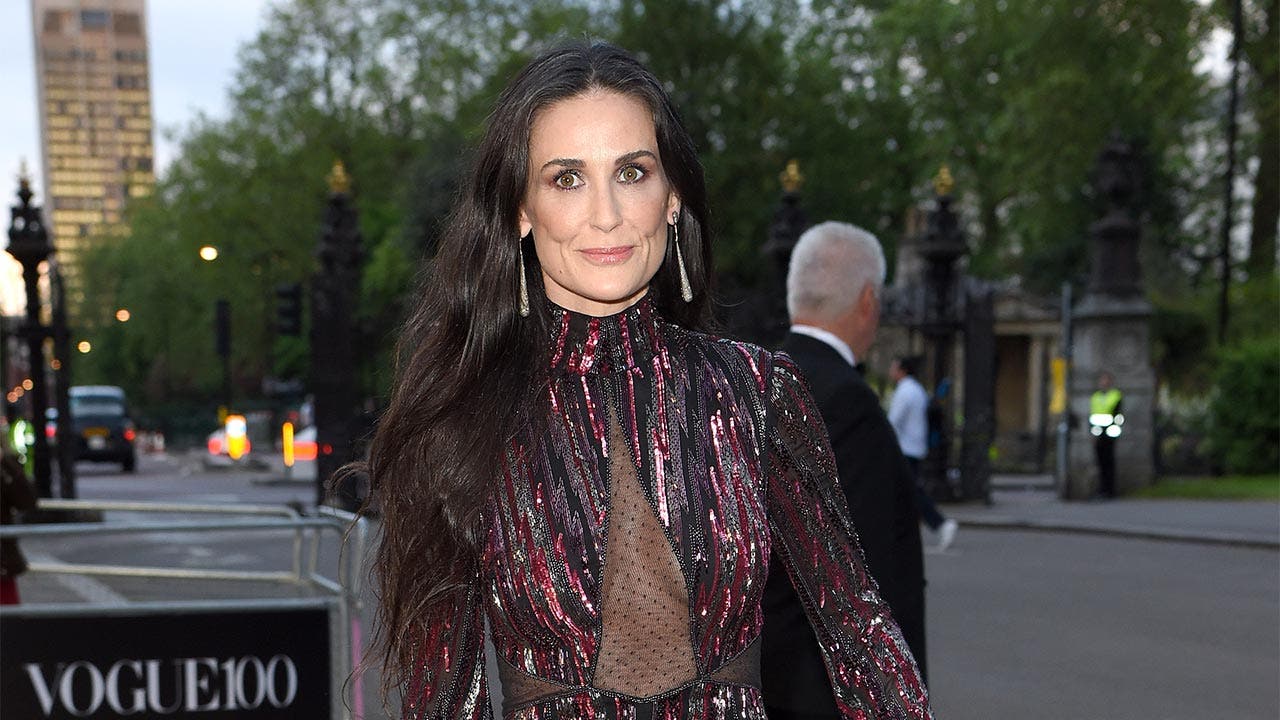 How Demi Moore's net worth was built
Born Demetria Guynes, actress Demi Moore may be best known for her film role in "Ghost" (1990) and also for her tumultuous love life. She began her acting career playing a journalist in the soap opera "General Hospital" and performed some bit parts in other films, but her big break came with her leading role in "St. Elmo's Fire" in 1985. She went on to appear in a number of successful films, including "A Few Good Men" (1992), "Indecent Proposal" (1993) and "Disclosure" (1994). In 1996, Moore was reported as one of the highest-paid actresses with a $12.5 million paycheck for the film "Striptease," which was a semi-flop.
Moore married musician Freddie Moore in 1981, divorcing him in 1984. In 1987 she married actor Bruce Willis, splitting up in 1998 and divorcing in 2000. She went on to marry Aston Kutcher in 2005, divorcing in 2013. However, during much of the late 1990s and early 2000s, she lived in Idaho with her three daughters by ex-husband Willis. She came out of her semi-retirement in 2003 with "Charlie's Angels: Full Throttle," "Bobby" in 2006, and then in 2009 with her roles in "Happy Tears" and "The Joneses."
Celebrity Net Worth says Demi Moore has amassed $150 million. You can use this net worth calculator to see your net worth.
Demi Moore
Born: 1962
Birthplace: Roswell, New Mexico
---
What she's up to now
Alongside Alec Baldwin, Moore stars in the romance drama "Blind," which is due to be released in late summer or early fall of 2017. She plays a neglected wife of a businessman who falls in love with a novelist who had been blinded in a car crash that killed his wife. In addition, in 2017 Moore will star in "Rock That Body," about an accidental murder, and "Love Sonia," about a girl caught in a sex trade network. Moore also spends time with her daughters, Scout and Tallulah, as well as with daughter Rumer, who has been performing in New York City as a singer recently.
---
Accolades
Moore won her first award in 1991 as best actress for "Ghost" from the Academy of Science Fiction, Fantasy & Horror Films and the same year was nominated for a Golden Globe for that movie. In 1994, "Indecent Proposal" won an MTV Movie Award for best kiss, and she was nominated by MTV the same year for best female performance as well as most desirable female in that film. More recently, Moore was nominated for a Directors Guild of America award for outstanding directorial achievement for TV mini-series "Five" (2012). In 2012 she won the Robert Altman Award, along with the cast, for "Margin Call" (2011).
See how much Whoopi Goldberg has amassed in her career.