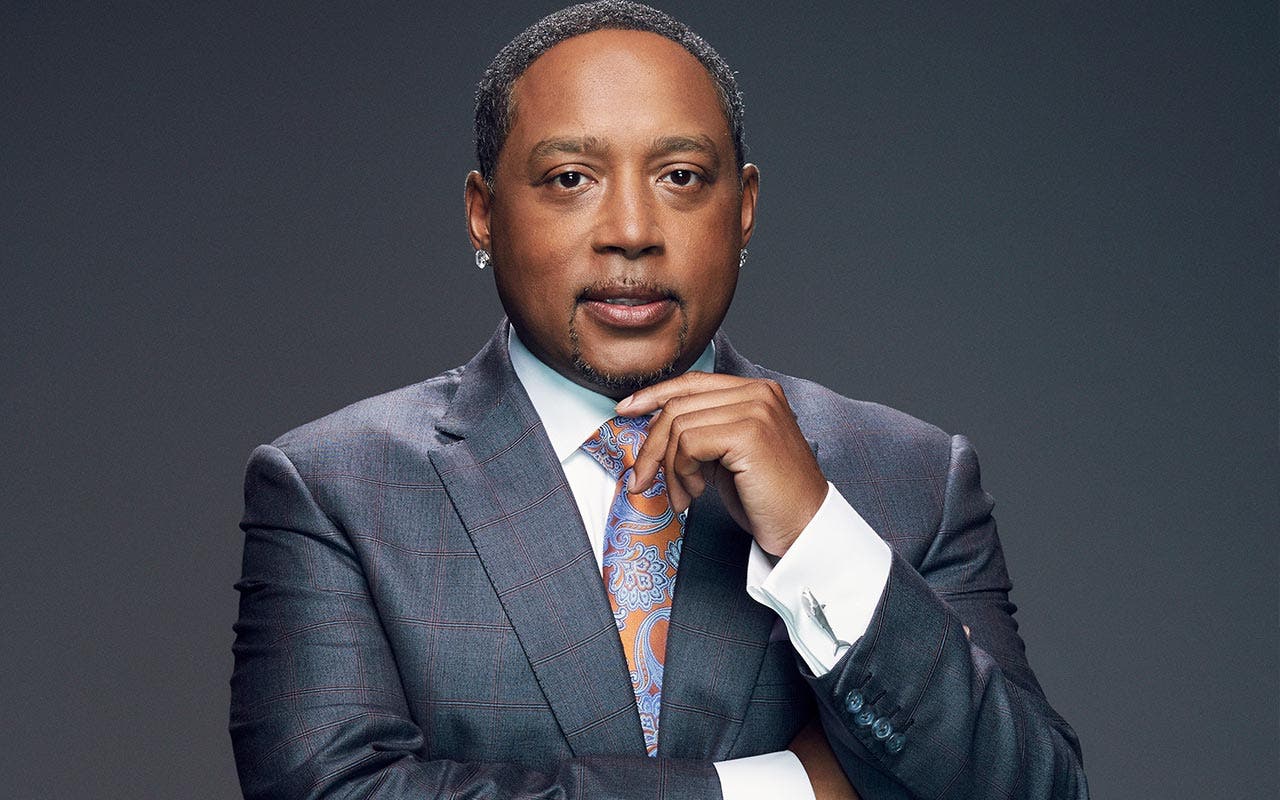 How Daymond John's net worth was built
Daymond John is one of the business-savvy, self-made millionaire "shark" investors on the hit ABC-TV show, "Shark Tank."
He also is the founder of FUBU (For Us By Us), an urban-style clothing line that he launched with $40 worth of fabric. John and a few of his friends founded FUBU in 1992 by selling $10 hats on a street corner while waiting tables at Red Lobster until he got a $100,000 injection of start-up capital from his mother.
John's neighbor, hip-hop singer LL Cool J, wore one of FUBU's hats on a Gap commercial, leading to a lucrative distribution deal with Samsung's textile division.
Within six years, FUBU's annual revenue grew into $350 million, eventually earning over $6 billion in global sales until the brand grew less popular by the early 2000s.
John was part of the reality ABC-TV show about entrepreneurs seeking funding, "Shark Tank," in 2009. He famously lost $750,000 of his own money, investing in companies in the show's first season. As of May, his net worth is $300 million, according to Celebrity Net Worth.
You can use this net worth calculator to see your net worth.
Daymond John
Born: 1969
Birthplace: Brooklyn, New York
---
What he's up to now
As of early 2017, John is still an investor on "Shark Tank," as he continues to grow his branding company, The Shark Group, and has written his third book, "The Power of Broke," published in 2016.
He promotes his books and gives motivational speeches around the country. As part of John's dedication to offering his expertise, resources and vision to help the entrepreneurial community grow, he launched Blueprint + Co., a creative office space in New York for executives who are vetted by John as being the right collaborative partner for the space.
---
Accolades
John was appointed in 2015 as a presidential ambassador for global entrepreneurship by President Barack Obama. Throughout his career, he has won more than 35 awards for entrepreneurship and marketing, from Brandweek's Marketer of the Year (1999) to Ernst & Young's New York Entrepreneur of the Year Award (2003).
He has won the NAACP Entrepreneur of the Year Award (1999) while John's latest book, "The Power of Broke," won for Outstanding Literary Work (Instructional) Literature by the NAACP Image Awards in February this year.
See how Daymond John's net worth compares with that of his "Shark Tank" colleague, Robert Herjavec.