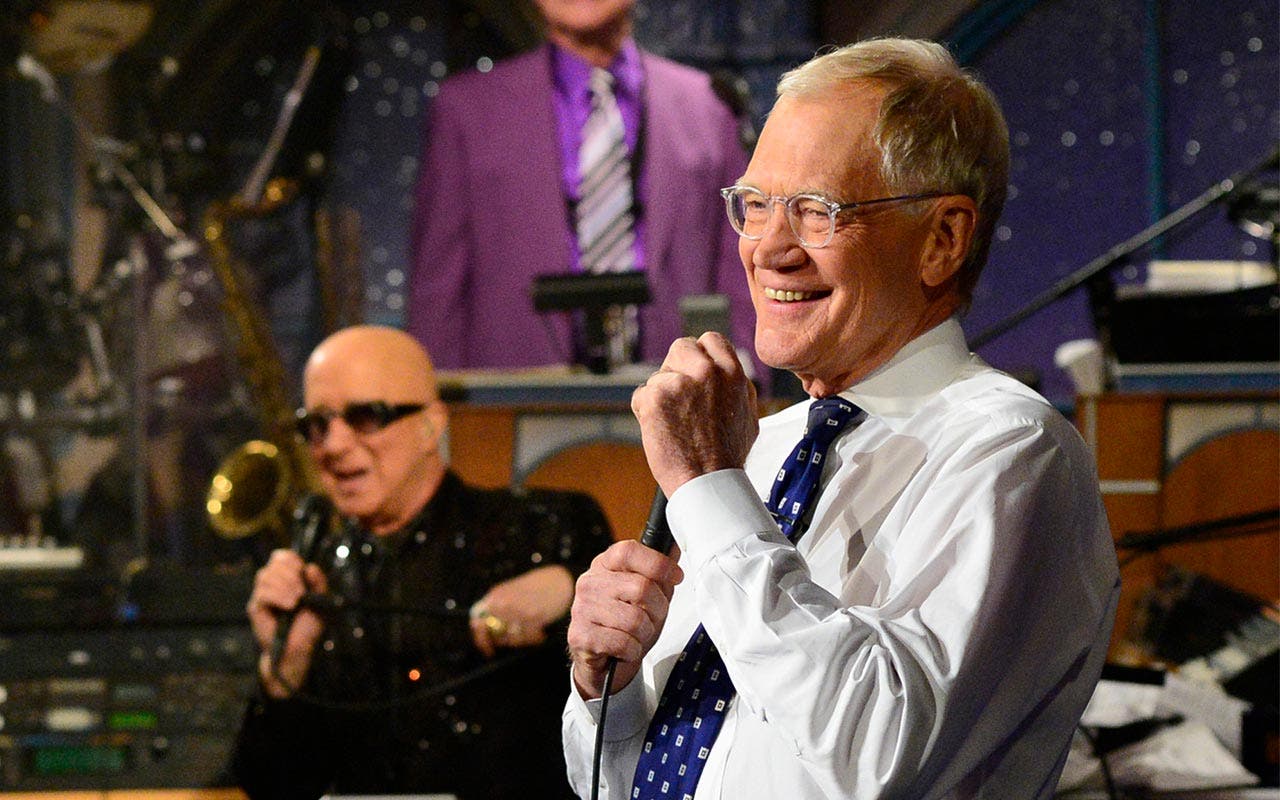 How David Letterman's net worth was built
David Letterman was born to a florist and a church secretary in the years following World War II. He studied radio and television at Ball State University in Muncie, Indiana, and worked after graduation as a radio talk-show host, a news anchor, a television weatherman and a children's program host.
Seeking a more creative career, Letterman moved to Los Angeles in 1975 and wrote material for several hot sitcoms, including "Good Times." While in L.A., he began appearing on "The Tonight Show With Johnny Carson" and started building his reputation as a comedian. After multiple appearances on Carson's show, Letterman was offered his own daytime program, "The David Letterman Show," in 1980.
It lasted a mere three months. However, it was enough to persuade NBC to offer him another show, "Late Night With David Letterman," airing immediately after Carson.
Letterman's popularity grew rapidly, especially with younger viewers.  He enjoyed stable success during 33 years as a late night talk-show host and built a net worth of $400 million as of April 2017, according to Celebrity Net Worth.
You can use Bankrate's net worth calculator to see your net worth.
David Letterman
Born: 1947
Birthplace: Indianapolis
---
What he's up to now
David Letterman has retired from late-night television; the final broadcast of "Late Night With David Letterman" aired on May 20, 2015.
In August, 2017, Netflix announced that it would cooperate with Letterman on a new online show. Each hour-long episode will feature an in-depth interview and segments in which he explores the wider world.
---
Accolades
Over the course of his career in radio and television, Letterman received 17 awards and over 40 award nominations. He's been nominated for Primetime Emmy Awards for Outstanding Variety Talk Series, Outstanding Children's Nonfiction Program, Outstanding Variety, Music or Comedy Series, and many more.
He has also been nominated for multiple People's Choice Awards and Television Critics Association Awards. He has even been nominated for several Writers Guild of America Awards.
It's hard to match David Letterman's net worth. But comedian Chris Rock isn't doing so bad!