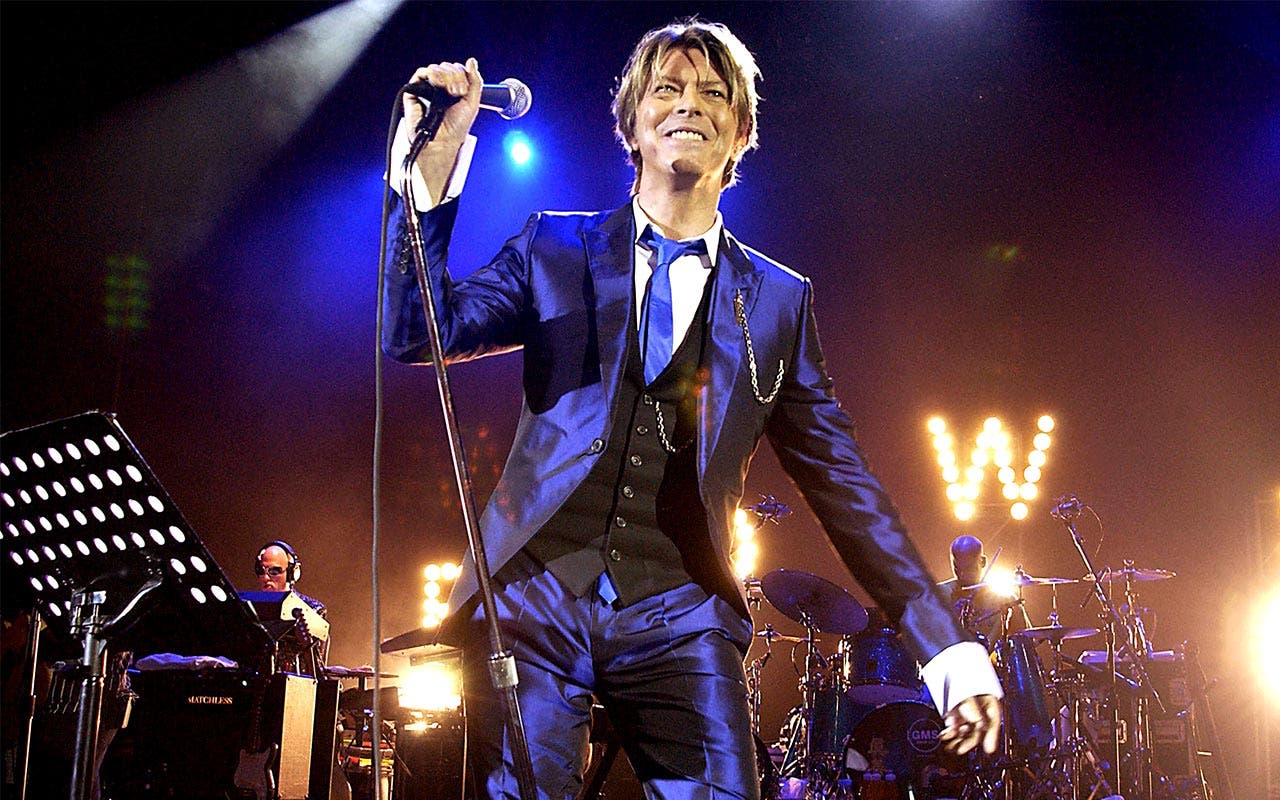 How David Bowie's net worth was built
David Bowie's first popular song, "Space Oddity," debuted in 1969. It was inspired by Stanley Kubrick's film "2001: A Space Odyssey." The song's release happened to coincide with the Apollo moon landing and ended up making the Top 5 chart in the United Kingdom.
It would be another three years before Bowie would land at the top of the charts again, this time with "The Rise and Fall of Ziggy Stardust and the Spiders From Mars," a concept album that sent his career into the stratosphere and introduced Bowie's alter ego, a glam rock alien from Mars. In the early 1980s, Bowie reinvented himself again with the post-disco dance album "Let's Dance." The title track spent three weeks at No. 1 in the U.K..
Although he is best known for his musical career, Bowie ventured into other artistic projects. He enjoyed a lengthy film career, playing the title character in the "Man Who Fell to Earth," and also appearing in "Labyrinth," "The Hunger," "The Prestige" and other movies. Bowie was worth $230 million when he died, according to Celebrity Net Worth.
How does your net worth compare with David Bowie's? You can use this net worth calculator to find out.
David Bowie
Born: 1947
Birthplace: London
Died: 2016
---
Death of a rock 'n' roll star
David Bowie died on Jan. 10, 2016, just a few days after releasing his album, "Black Star," and just two days after his 69th birthday. He had battled cancer for 18 months.
His net worth at the time was $230 million, according to Celebrity Net Worth. Over the course of his career, he released 26 studio albums and 120 singles, 61 of which made the Top 40 and five of which went to No. 1. Bowie left about half of his fortune, $100 million, to his wife, model Iman. Each of his two children received a quarter of his estate.
---
Accolades
In the week following Bowie's death, "Black Star" hit No. 1 on the Billboard Top 200. It was also the No. 1 album in the U.K.
Bowie received numerous awards over the course of his lengthy career. In 2006, he was given the Lifetime Achievement Award Grammy. He won a Brit Award in 1996 for Outstanding Contribution to Music, and another one in 2014 for Best British Male Solo Artist. He got his star on the Hollywood Walk of Fame in 1997.
Think David Bowie was rich? Country singer Carrie Underwood isn't doing so bad either!