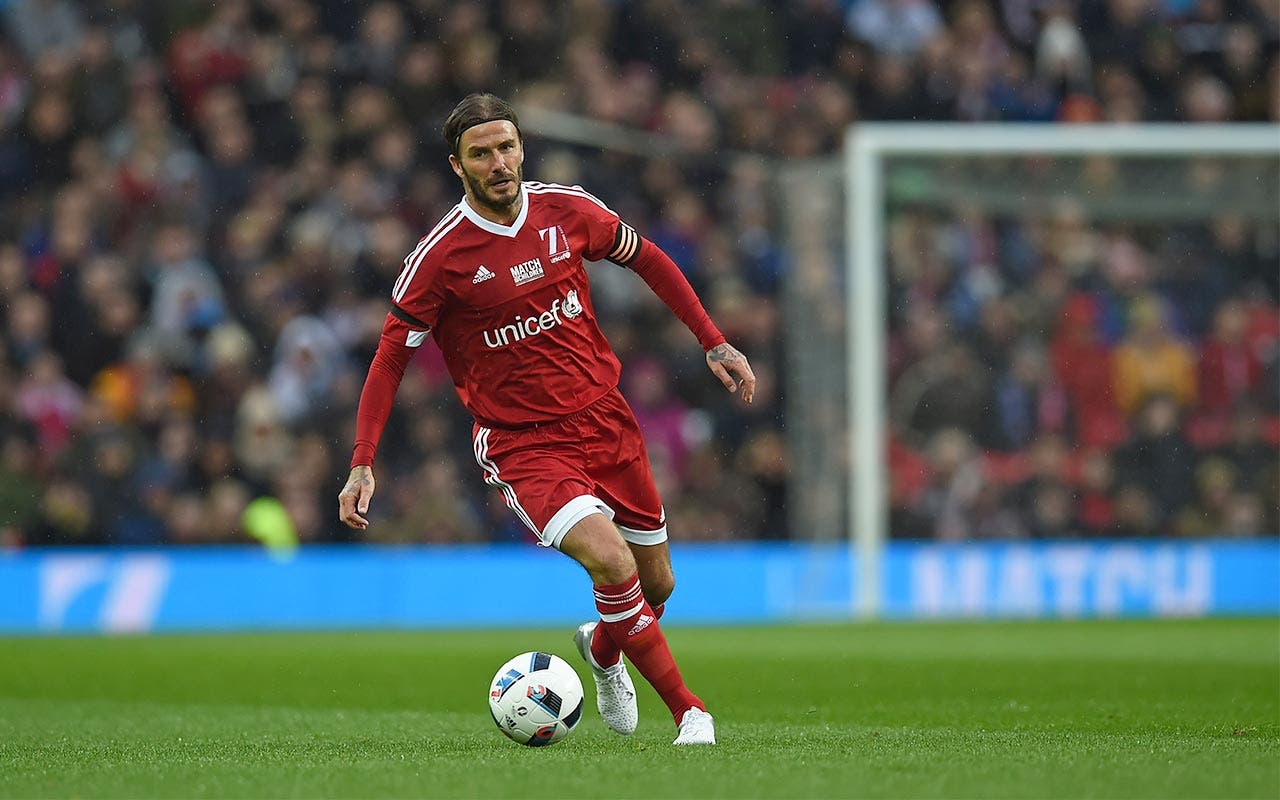 How David Beckham's net worth was built
David Beckham's professional soccer career began at age 16, when he signed on to play for Manchester United's training division. By the age of 18, he was playing with the official club. At age 20, he was promoted to full-time starter.
Although his success as a soccer star helped him amass much of his net worth, a large portion of his wealth came from brand endorsements. By 1998, he had landed a number of endorsement deals, including Adidas, allowing him to bring in an additional $13 million.
In 2001, Beckham signed a $22 million contract to remain with Manchester United for another three years. But in 2003, he ended up signing on with Real Madrid, Spain, in a lucrative deal. He made history in 2007 by joining LA Galaxy, a Major League Soccer team, earning a reported $1 million per week for five years.
He retired in 2013 but still raked in $65 million in 2015. His net worth as of March 2017 is $450 million, according to Celebrity Net Worth.
You can use this net worth calculator to see your net worth.
David Beckham
Born: 1975
Birthplace: London
---
What he's up to now
Now that his soccer career is over, Beckham's salary largely comes from endorsements. He continues to receive sponsorship from Adidas and has endorsement deals with clothing store H&M, Sands China, and Jaguar in China. He's also launched a single-grain Scotch, known as Haig Club. Beckham's next big move is the launch of a new soccer team based in Miami. He bought land in Miami to build a new stadium for the team. The new franchise was expected to begin playing in 2018, but construction delays have postponed that until at least 2019.
---
Accolades
In 1997, Beckham received the Professional Footballer's Association Young Player of the Year award. Two years later, he helped lead Manchester United to the Champions League title, the Premier League title, and the FA Cup Championship. In 2001, Beckham's last-minute goal against Greece in a qualifying game helped secure the English team a spot in the World Cup. During his time with the LA Galaxy, he helped the team win the MLS Cup in 2011 and in 2012. In 2013, he won the Teen Choice Award for Choice Male Athlete.
David Beckham is crazy rich. Rapper Big Sean isn't doing so bad either!