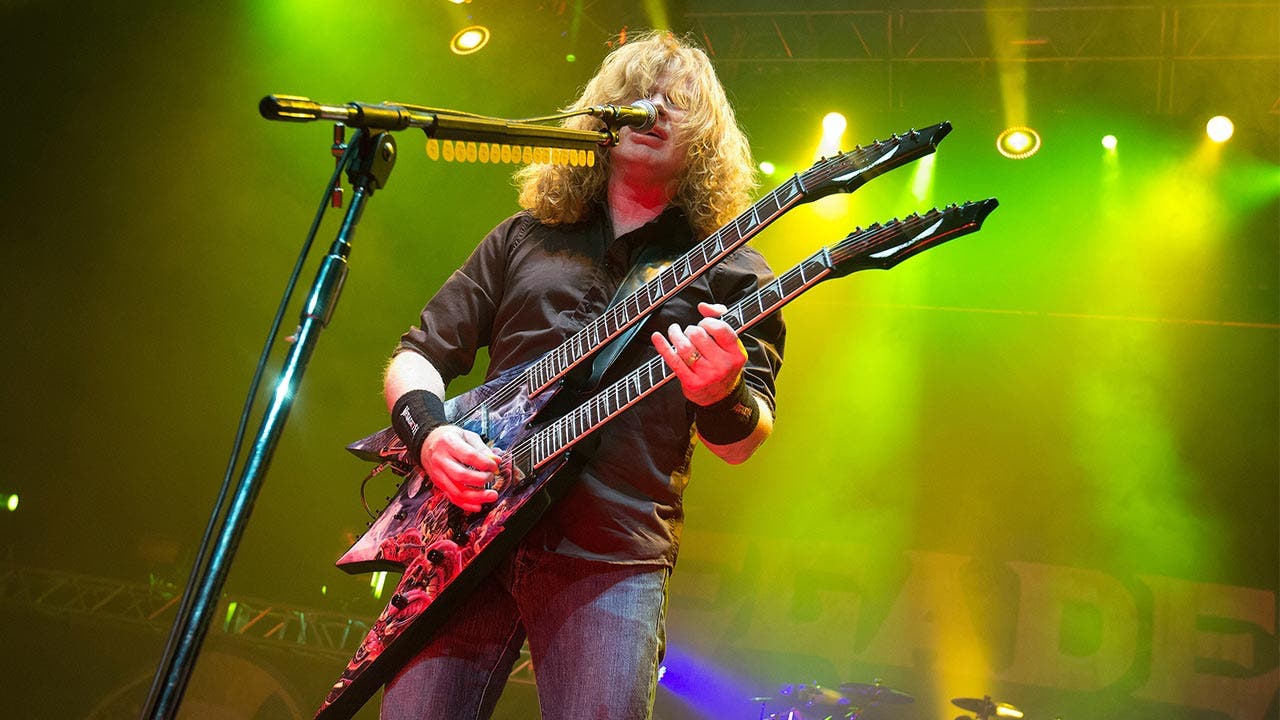 How Dave Mustaine's net worth was built
Dave Mustaine, the hard-rocking frontman for the thrash metal band Megadeth, was the original lead guitarist for Metallica, but was booted in 1983, reportedly for alcohol and drug abuse. Mustaine founded Megadeth, which became one of the leading metal bands of the 1980s. He entered rehab in 1989 to get clean.
The success of Megadeth continued through the 1990s, even with a softening of its harsh sound. Megadeth broke up in 2002, reunited in 2004, and continues to play. The group has released 15 studio albums and numerous compilations and live albums.
Mustaine became a born-again Christian in the early 2000s and is known for his charity work on behalf of music education, widows, orphans and the homeless.
Mustaine has a net worth of $20 million as of June 2017, according to Celebrity Net Worth.
Figure your own net worth by using the Bankrate net worth calculator.
Dave Mustaine
Born: 1961
Birthplace: La Mesa, California
---
What he's up to now
Dave Mustaine and Megadeth released their 15th studio album, "Dystopia," in January 2016. They are doing a world tour in 2017 in support of the album. Mustaine owns a winery, Mustaine Vineyards, whose She-Wolf Tempranillo Rose won the Platinum Award for Best in Show at the San Diego International Wine Competition in 2017.
Mustaine held a Megadeth Boot Camp for fans in March 2017 in Fallbrook, California, where he has a home.
---
Accolades
Mustaine and Megadeth won a Grammy for Best Metal Performance at the 2017 Grammy Awards for their 2016 album "Dystopia." The band has 11 prior Grammy nominations.
Dave Mustaine is a rich rock star, but his net worth is paltry compared with that of Don Henley, formerly of The Eagles.