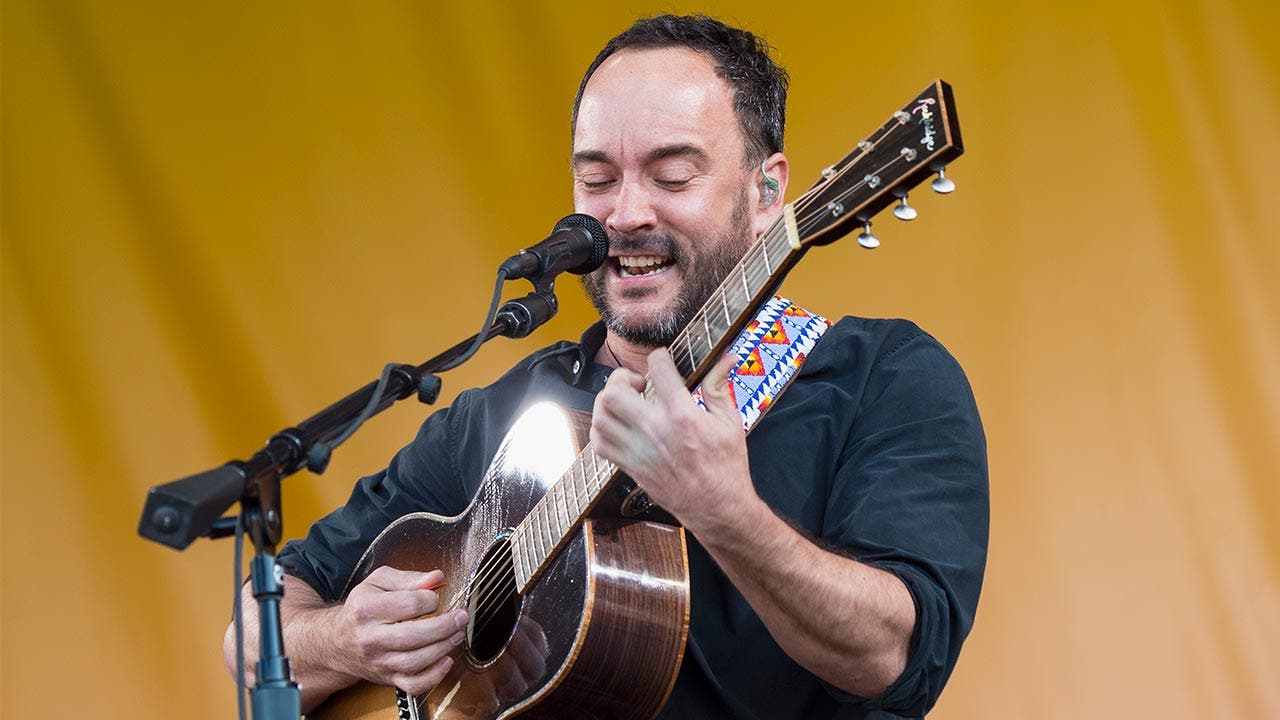 How Dave Matthews' net worth was built
Rocker Dave Matthews started playing the guitar at age 9, and by the time he was 28, his band's studio album, "Under the Table and Dreaming," had gone platinum 4 times.
Matthews, who is known for his innovative guitar style, formed the Dave Matthews Band in 1991. After the success of their first album, "Remember Two Things," produced by the independent label Bama Rags, the band signed with RCA Records.
The Dave Matthews Band has toured extensively over the past three decades and has a devoted fan base around the world.
The band has recorded eight studio albums, six of which have been No. 1 on the Billboard charts, and the band has released 12 live albums. Matthews, the band's lead singer and songwriter, is also an actor and an award-winning solo artist.
He appeared in "Because of Winn Dixie" (2005), "I Now Pronounce You Chuck & Larry" (2007), "You Don't Mess with the Zohan" (2008) and "Just Go with it" (2011).
As of June 2017, Matthews' net worth was $300 million, according to Celebrity Net Worth.
Use this net worth calculator to see how you compare to this popular rock star.
Dave Matthews
Born: 1967
Birthplace: Johannesburg
---
What he's up to now
The Dave Matthews Band is on hiatus, but Matthews is on the road with a 2017 concert series, playing alongside guitarist Tim Reynold. The tour includes shows in U.S. cities, from Tuscaloosa, Alabama to Saratoga Springs, New York.
In May 2017, Matthews and Reynolds appeared as Stephen Colbert's guests on "The Late Show."
---
Accolades
Matthews won a 2004 Male Rock Vocalist Grammy for "Gravedigger," a song from "Some Devil," his debut solo album.
In 1997, the Dave Matthews' Band won a Grammy for its song "So Much to Say." The band has also received Grammy nominations for three of its studio albums. Matthews co-founded the independent record label ATO Records in 2000.
Matthews' musical talents have brought him an impressive net worth. Now, here's a look at some of the richest artists in the music business, from Madonna to Bono.