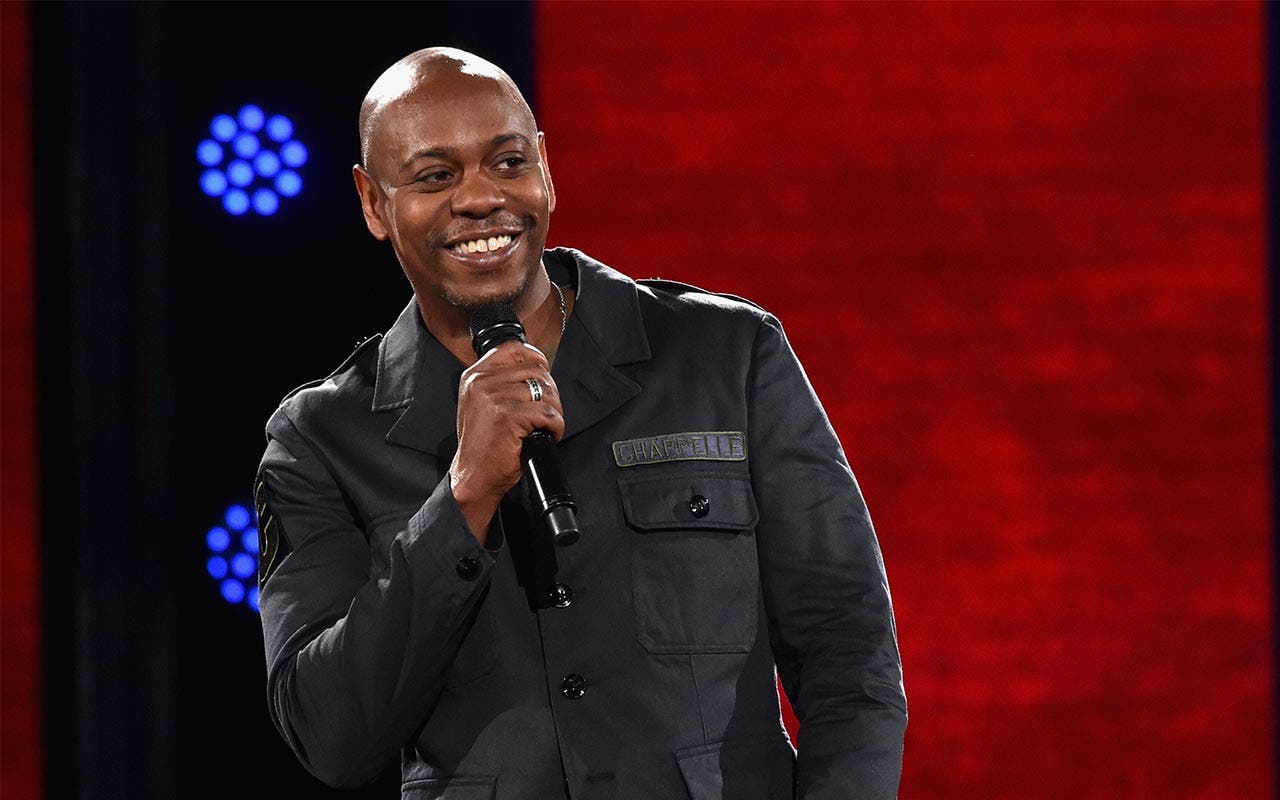 How Dave Chappelle's net worth was built
Dave Chappelle split his career between stand-up comedy and movie and TV roles.
One of his first film roles was as "Ahnchoo" in Mel Brook's "Robin Hood: Men in Tights," released in 1993. That same year, he appeared in "Undercover Blues." He also appeared in "The Nutty Professor" in 1996, "Con Air" in 1997, "Half-Baked" in 1998, "Blue Streak" in 1999 and "Undercover Brother" in 2002.
In 1994, he was the youngest comic to be appear on HBO's "Comic Relief VI." After a successful comedy special, "Killing Them Softly," Chappelle got his own show on Comedy Central, "Chappelle's Show," which ran from 2003 to 2006. During the filming of a third season, Chappelle abruptly backed out, unhappy with the direction of the show, according to the Biography website.
Chappelle remained out of the spotlight for several years until a surprise appearance at the Comedy Cellar, a comedy club in New York, in 2013. A stand-up tour soon followed.
As of April this year, Chappelle's net worth had reached $42 million, according to the Celebrity Net Worth website.
You can use this net worth calculator to see your net worth.
Dave Chappelle
Year of birth: 1973
Birthplace: Washington, D.C.
---
What he's up to now
At the end of 2016, Chappelle hosted "Saturday Night Live," appearing on the show the weekend after the U.S. presidential election.
He also recently inked a massive deal with Netflix. The comedian will be releasing three comedy stand-up specials through the streaming service, his first in more than a decade, in 2017. The deal is thought to be worth $60 million, making it one of the largest ever offered to a comedian. So far, two of the specials have been shot and produced, but not aired. The third one is going to be filmed sometime this year.
Along with his work with Netflix, Chappelle has recently launched a new tour and will be visiting a number of cities in 2017.
---
Accolades
Chappelle has been nominated for three Primetime Emmy awards. In 2004, he was nominated for Outstanding Variety, Music or Comedy Series and for Outstanding Writing for a Variety, Music or Comedy Program for "Chappelle's Show." He was also nominated in 2005 for Outstanding Variety, Music or Comedy Special for "Dave Chappelle: For What It's Worth."
He won two NAMIC Vision Awards, in 2005 and 2004, for Best Comedic Performance on "Chappelle's Show," and he won a Golden Derby Award in 2004 for Best Variety Performer.