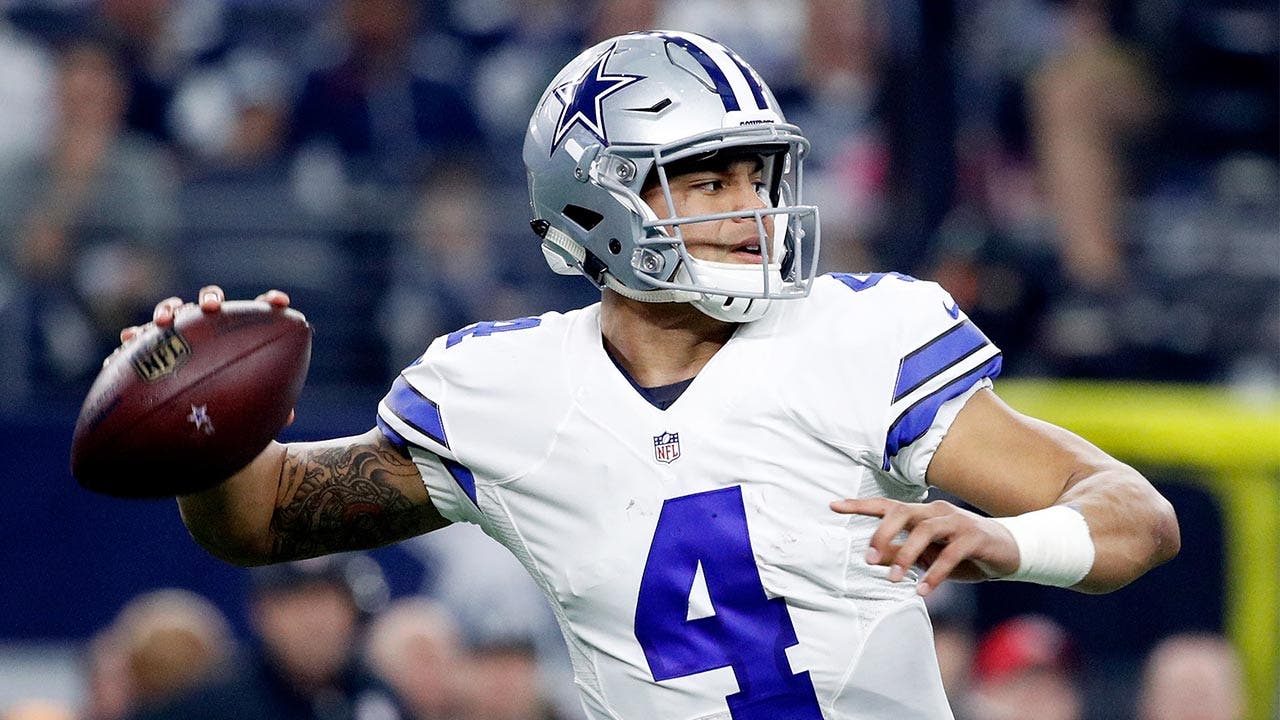 How Dak Prescott's net worth was built
Dak Prescott is the starting quarterback for the Dallas Cowboys. Prescott's NFL contract, merchandise sales, and endorsement deals are helping the young star accumulate wealth.
Born Rayne Dakota Prescott, he played football at Mississippi State, where he broke multiple records and led the Bulldogs to a 10-3 record and the Orange Bowl during the 2014 season. The Cowboys selected Prescott in the fourth round of the 2016 NFL draft.
Prescott signed a four-year contract worth $2.7 million. The contract included a signing bonus worth $383,392. After starting quarterback Tony Romo suffered a spine injury, Prescott took to the field. He led the Cowboys to the playoffs, finishing the season with a 13-3 record. Despite his success, NFL rules do not permit Prescott to renegotiate his contract until the end of the 2018 season. Prescott finished second in licensed NFL player merchandise sales last season. His net worth as of June 2017 is 316,000, according to MoneyNation.
Figure your own net worth by using Bankrate's net worth calculator.
Dak Prescott
Born: 1993
Birthplace: Sulphur, Louisiana
---
What he's up to now
Prescott is a natural talent on the field who is trying to improve his skills, including play calling, footwork, and on-field communication. The Dallas Cowboys have suggested that the team thinks of Prescott as a franchise quarterback. Prescott is also working on increasing his leadership presence.
---
Accolades
Prescott's career already contains multiple records and awards. While playing for Mississippi State, Prescott set 38 school records. He was a 2015 finalist for both the Manning and Johnny Unitas Golden Arm awards. His strong athleticism earned Prescott the Conerly Trophy, an award from the Mississippi Sports Hall of Fame that recognizes the best football player in the state. The NFL named Prescott the Offensive Rookie of the Year. The Cowboys' 13 wins enabled Prescott to tie the NFL record for most rookie wins. Prescott also set rookie records for the fewest interceptions and the most touchdown passes.
Dak Prescott is just getting started building his wealth. See how his net worth compares with that of veteran NFL quarterback Eli Manning.