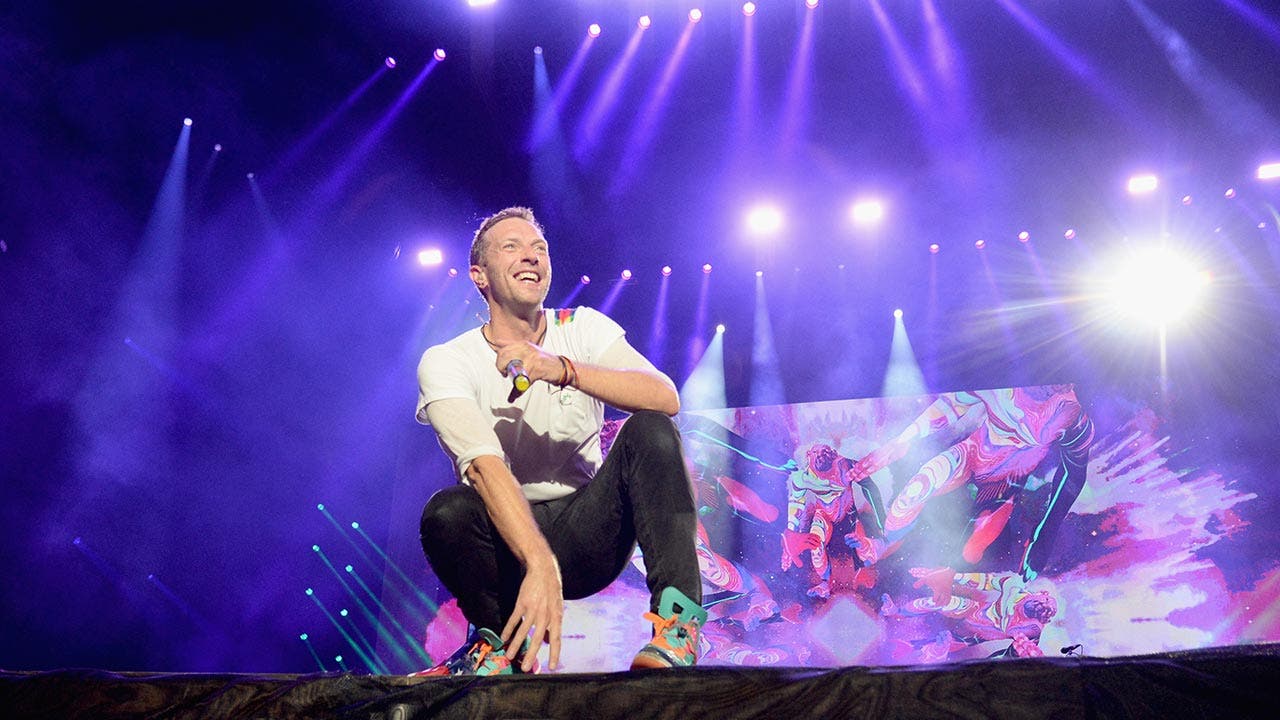 How Chris Martin's net worth was built
Chris Martin, frontman for the band Coldplay, knew early in life that he wanted to be a musician. He formed his first band, the Rocking Honkies, while attending Exeter Cathedral School, a prep school in England. After finishing high school, he attended University College in London, graduating with a degree in ancient world studies. Despite his education, he still had his heart set on a music career. He formed the band that would later be known as Coldplay after meeting Jonny Buckland, Coldplay's lead guitarist, in 1996 during orientation week at college.
It didn't take long for the band to find success. In 2000, Coldplay released its debut album, "Parachutes," which hit No. 1 on the U.K. charts and performed well in the United States. The band released several more albums, all of which achieved commercial and critical success. Martin has also worked on his own projects, including writing songs for other artists and collaborating on duets with artists including Nelly Furtado and Jay Z.
Martin's net worth as of June 2017 is $90 million, according to Celebrity Net Worth.
Figure your own net worth by using Bankrate's free net worth calculator.
Chris Martin
Born: 1977
Birthplace: Devon, England
---
What he's up to now
In 2014, Martin and his wife, actress Gwyneth Paltrow, with whom he has two children, announced their separation. They later divorced. In 2014 Coldplay released "Ghost Stories," followed by the album "A Head Full of Dreams" the next year. In 2016 the band played the halftime show at Super Bowl 50. Martin is also involved in charitable and philanthropic work, including participating in Band Aid 20 in support of Sudanese refugees in Darfur, and being an activist for fair trade in Haiti and the Dominican Republic.
---
Accolades
As part of Coldplay, Martin has won some of the top awards in the music industry. The band's first album, "Parachutes," won a Grammy Award for Best Alternative Album in 2001, and they won two more Grammy Awards for their 2002 album "A Rush of Blood to the Head," including Record of the Year for the single "Clocks" and Best Rock Performance by a duo or group for the single "In My Place."
Chris Martin's musical talent has earned him a fortune, but it's shy of what rapper LL Cool J is worth.