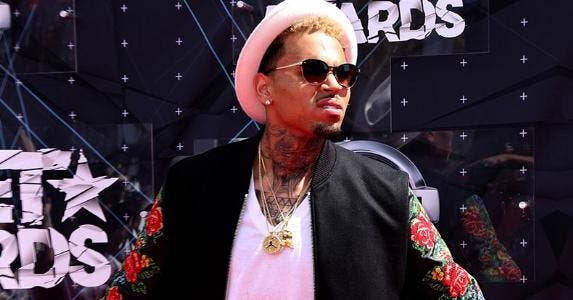 Chris Brown
Net worth: $30 million (as of January 2017)
Year of birth: 1989
Education: Essex High School (Virginia)
---
How Chris Brown's net worth was built
The performance bug struck Chris Brown when he was a child singing and dancing with his church choir. He taught himself to sing and dance by watching and mimicking his musical idol, Michael Jackson. When his mother noticed his talent, she moved the family from Virginia to New York City and started actively pursuing a record deal for her son.
Brown's hard work paid off when he landed a deal with Jive Records at the ripe age of 15. His self-titled debut album appeared on shelves in November 2005 and spawned his first No. 1 hit, "Run It." Brown went on to produce five more solid studio albums, expanding his role in the production process with each release.
Capitalizing on his musical success, Chris Brown also tried his hand at acting, appearing on a few episodes of the television show, "The O.C.," and the films "Stomp in the Yard" and "This Christmas."
Brown built his net worth through concert and music sales as well as YouTube revenue. He also invested some of his money in Burger King restaurant franchises. As a result of his well-publicized domestic violence charges, Brown does not receive many endorsements from companies, unlike other celebrities.
You can use this net worth calculator to see your net worth.
---
What he's up to now
In December 2015, Brown released his seventh studio album, "Royalty," featuring a photo of the singer holding his daughter on the cover. The album debuted at the No. 3 spot on the Billboard 200 chart.
Following the album's release, Brown embarked on U.S. and European tours to promote it. As of December 2016, he is working on a new album, "Heartbreak on a Full Moon." He also appeared in the spring/summer 2016 advertising campaign for retailer Snipes.
---
Accolades
Brown earned his first major award nomination after the release of his first album. Although he didn't win that year, he eventually took home a Grammy for Best Rhythm and Blues Album and MTV Video Music Awards for Best Male Video and Best Choreography in 2012.
Three years later, he won BET Awards for Best Male R&B/Pop Artist, Coca-Cola Viewer's Choice Award and the FANdemonium Award.
(function(d, t) { var s = d.createElement(t); s.type = 'text/javascript'; s.async = true; s.src = '//cdn.viglink.com/api/vglnk.js'; var r = d.getElementsByTagName(t)[0]; r.parentNode.insertBefore(s, r); }(document, 'script'));