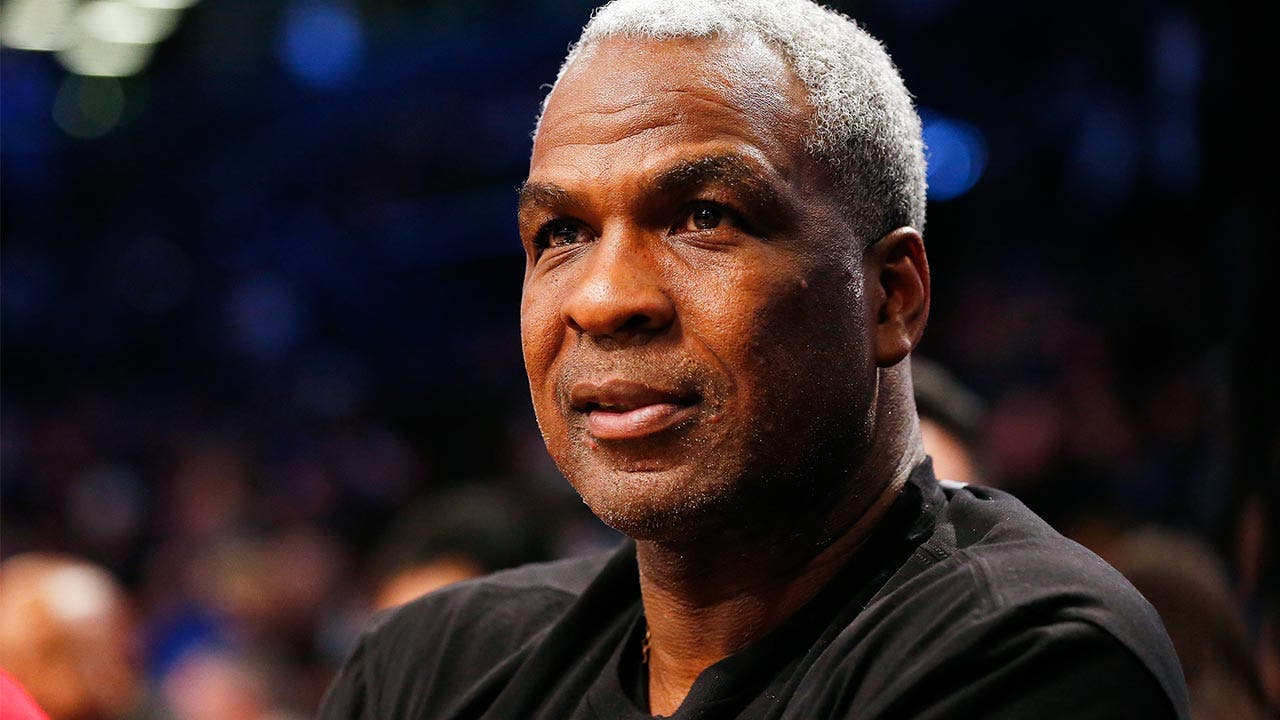 How Charles Oakley's net worth was built
Charles Oakley should be well-known to NBA fans, playing for 19 years and five teams.
Oakley's basketball career was as a power forward for the Chicago Bulls, New York Knicks, Toronto Raptors, Washington Wizards and Houston Rockets.
Oakley's collegiate basketball career for NCAA Division II Virginia Union University led him to be drafted as the ninth overall pick by the Cleveland Cavaliers in 1985.
His draft rights were traded to the Chicago Bulls, where he played for three seasons alongside Michael Jordan.
Following his time playing with the Bulls, Oakley was traded to the Knicks, and later to the Raptors, Wizards and Rockets. At the end of the 2004 season, Oakley retired from the NBA.
According to Celebrity Net Worth in May 2017, Charles Oakley's net worth was estimated at $12 million.
Use this net worth calculator to see how you stack up against Charles Oakley.
Charles Oakley
Born: 1963
Birthplace: Cleveland
---
What he's up to now
After hanging up his jersey, Oakley worked as an assistant coach for the Charlotte Bobcats before leaving the post due to health issues. In 2007, when Oakley was 44, it was rumored that he was plotting an NBA comeback. He claimed several teams were interested in bringing him back, including Dallas, Miami and Cleveland. He also claimed that he's "not coming back cheap." But, a return to the pros never materialized.
Oakley has been a somewhat controversial figure following his time on the court. He is on bad terms with the New York Knicks organization after being critical of the team. On Feb. 8, this year, Oakley got into an altercation with Knicks owner James Dolan in the stands while at a game. Oakley was later arrested after getting into a brief altercation with security guards.
---
Accolades
During his professional basketball career, he won several awards and honors, and presently ranks 14th all-time in NBA games played, with 1,282 games. His other honors include NBA All-Defensive First Team in 1994, NBA All-Defensive Second Team in 1998, NBA All-Rookie First Team in 1986 and an NBA all-star in 1994. Oakley's career records include top 10 in rebounds per game between 1987 and 1994, top total rebounds in the league (1987 and 1988) and a record 107 starts in a single season (1994-1995).
Think Oakley is rich? Check out NFL star Marshawn Lynch.