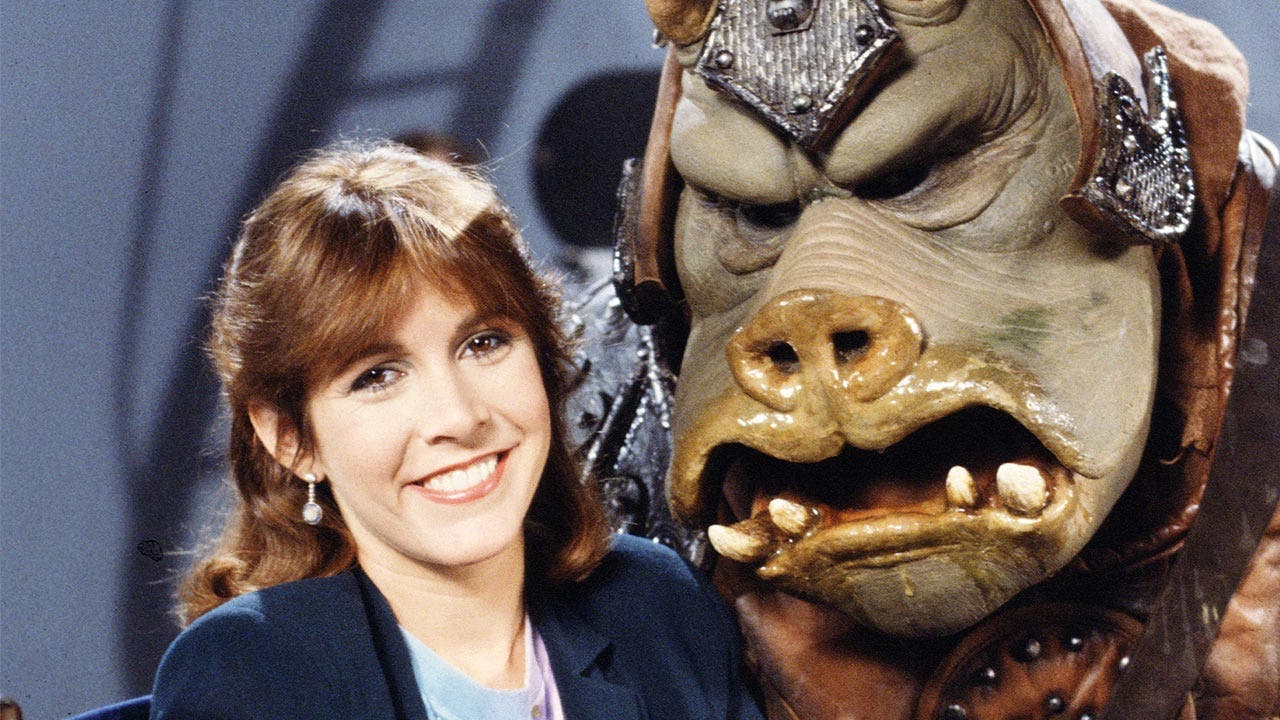 How Carrie Fisher's net worth was built
Carrie Fisher was part of a show business family.
The daughter of singer Eddie Fisher and actress Debbie Reynolds, she first appeared alongside her mother in the Broadway show "Irene" at the age of 15.
She made her debut on the big screen in 1975's "Shampoo." Her big break came in 1977 when she was cast as Princess Leia in "Star Wars." She also appeared in the sequels, "The Return of the Jedi" and "The Empire Strikes Back." This role cemented her as a pop culture icon.
She reprised her role as Princess Leia in "Star Wars: The Force Awakens" in 2015. The movie broke several box office records.
Carrie Fisher's net worth was estimated to be $25 million at the time of her death in December, according to Celebrity Net Worth.
Carrie Fisher spent a lifetime building her wealth. See how you compare by using Bankrate's net worth calculator.
Carrie Fisher
Born: 1956
Birthplace: Los Angeles
Died: 2016
---
The end of her life and her final project
On Dec. 23, 2016, while traveling from London to Los Angeles, Fisher suffered a heart attack. She remained in critical condition until her death four days later. Fisher was cremated and her ashes were placed in an urn shaped like a giant Prozac pill.
Before her death, she finished filming the eighth installment in the "Star Wars" series, which is scheduled for release in December 2017.
---
Accolades
Fisher won the President's Award from the Academy of Science Fiction, Fantasy and Horror films in 1990 and was nominated for three Saturn Awards.
She won a Special Award from the Online Film Critics Society and a Dorian Award from the Gay and Lesbian Entertainment Critics Association in 2017.
In 2016, Harvard College presented Fisher with the Annual Outstanding Lifetime Achievement Award in Cultural Humanism.
See where Carrie Fisher ranks in the net worth of the original "Star Wars" actors.