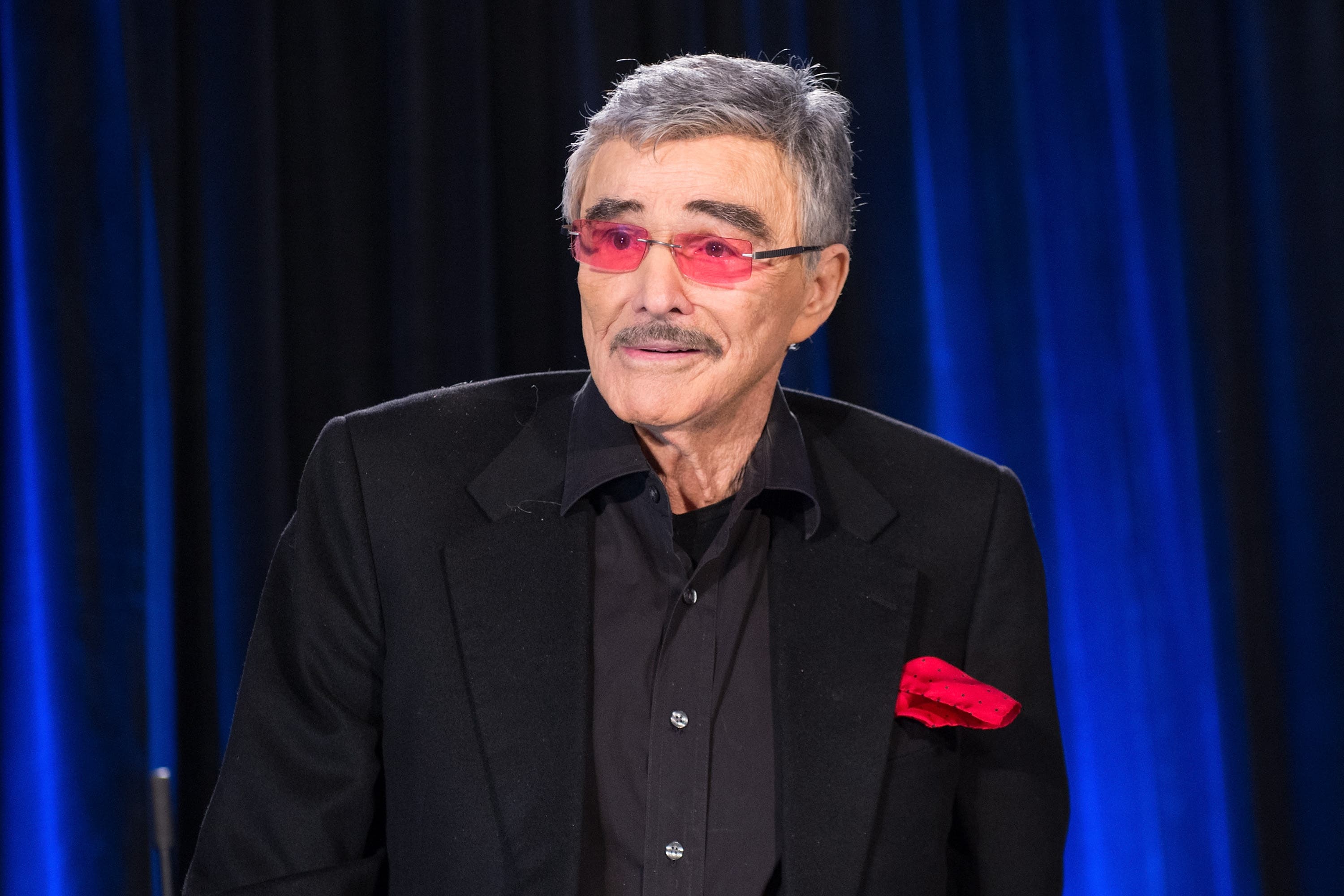 How Burt Reynolds' net worth was built
Film and television star Burt Reynolds earned money both in front of and behind the camera. He originally planned on being a football player, attending Florida State University on a scholarship. After being drafted by the Baltimore Colts, he suffered an injury that ended his burgeoning football career. He set his sights on acting instead, winning a scholarship to Hyde Park Playhouse. Beginning in the late 1950s, he appeared regularly on a string of popular TV series that included "Gunsmoke," "Riverboat" and others.
Though Reynolds worked consistently throughout the 1950s and 1960s and was known to many, his star really began to rise in the 1970s and through the 1980s, due in part to his frequent appearances on late-night talk shows, and also to his breakthrough role in the 1972 film "Deliverance." He subsequently starred in a series of hit movies, including "The Longest Yard" (1974), "Smokey and the Bandit" (1977) and "The Best Little Whorehouse in Texas" (1982).
In the mid-1980s he shifted back to TV work, acting and directing for the sitcom "Evening Shade." After a bit of a career slump, he made a comeback in the mid-1990s, with a memorable role as a drunken congressman in the 1996 film "Striptease" and in other films.
Burt Reynolds is worth $5 million, according to Celebrity Net Worth. You can use this net worth calculator to see your net worth.
Burt Reynolds
Born: 1936
Birthplace: Lansing, Michigan
---
What he's up to now
Financial, personal and health setbacks sidelined Reynolds beginning in the late 1980s with his high-profile and costly divorce from actress Loni Anderson. He declared bankruptcy in the mid-90s and had to sell his Florida mansion. In 2009 he underwent back surgery, followed by quintuple bypass surgery in 2010. However, he continues to work steadily, including having a recurring role on the series "Hitting the Breaks," which debuted in 2016. In 2015 he released a memoir, "But Enough About Me."
Reynolds appeared at the Tribeca Film Festival in April 2017 to promote his latest film "Dog Years," in which he portrays an aging movie star who realizes that his best days are in the past.
---
Accolades
Burt Reynolds won both an Emmy and a Golden Globe for his sitcom, "Evening Shade," as well as an Oscar nomination and a Golden Globe for the 1997 film "Boogie Nights." In addition he won numerous Critics Association Awards from Boston, Chicago, Dallas-Fort Worth, Las Vegas, Los Angeles, Florida and others for best supporting actor in the latter film.
Burt Reynolds' net worth is negligible compared to that of Keanu Reeves.