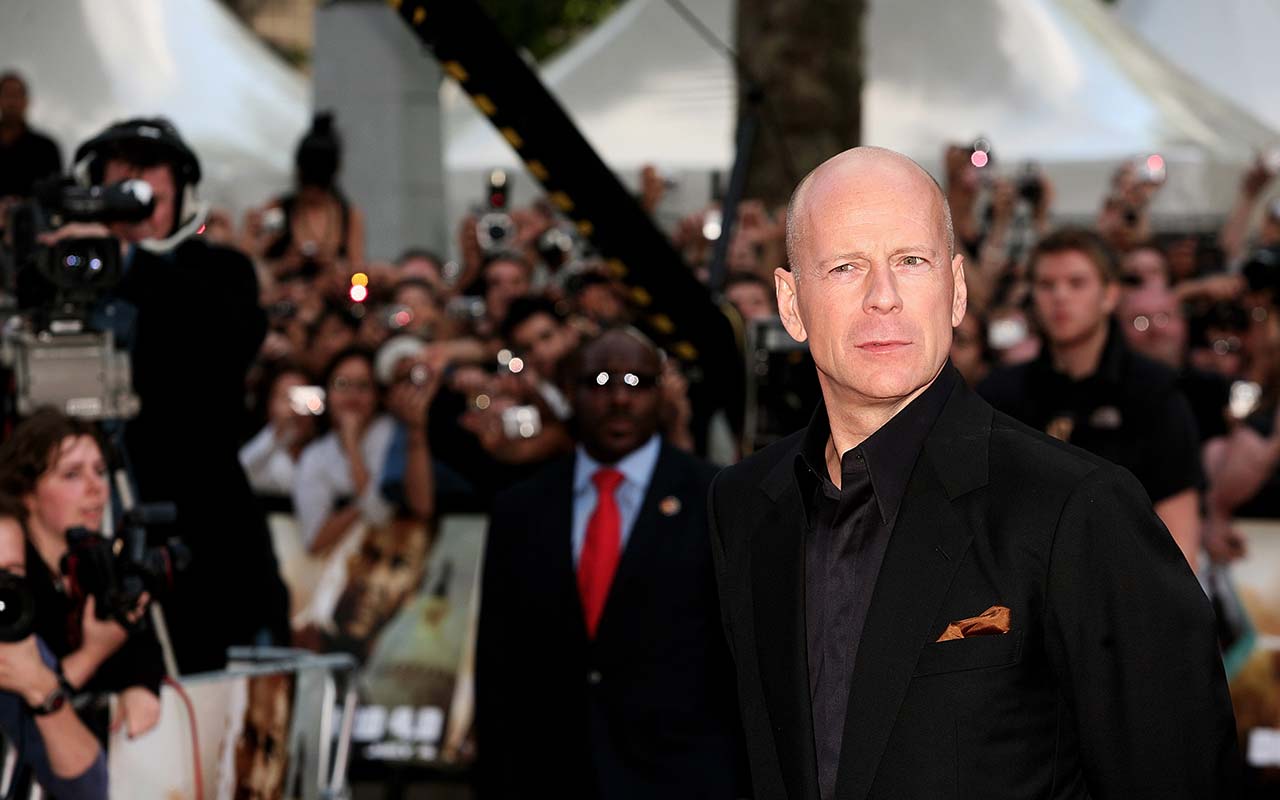 How Bruce Willis's net worth was built
Bruce Willis' father moved his family from Germany to New Jersey after he was discharged from the military. Willis left college to move to New York City and pursue acting. He acquired a love for the craft after he realized that while performing, his stutter would subside. His big break was a starring role from 1985 to 1989 opposite Cybill Shepherd in the TV comedy "Moonlighting," where he played a private investigator and showed off his comedic skills.
With high-grossing action films such as four "Die Hard" films and "Armageddon," Willis became known as a tough-guy actor. In the critically acclaimed movie "The Sixth Sense," he dropped that image to play a child psychologist. Many don't realize that Willis is also a musician who has put out a handful of well-received albums. His net worth as of March 2017 is $180 million, according to Celebrity Net Worth.
Willis lightened his wallet considerably when he and his first wife, actress Demi Moore, divorced in 2000 and he gave her a settlement check for $90 million. That same year, Willis and writer/director M. Night Shyamalan created another hit film, "Unbreakable." He then kept busy with numerous other roles, including reprising his character in the "Die Hard" film series.
You can use this net worth calculator to see your net worth.
Bruce Willis
Born: 1955
Birthplace: West Germany
---
What he's up to now
Willis may be in his 60s, but he's still active in movies. He was in an unpopular film in 2016 about bank robbers called "Marauders." His latest films, due out in 2017, include a remake of the 1974 Charles Bronson action movie "Death Wish" and "First Kill," in which Willis plays a police chief handling a hostage situation. Willis made a cameo appearance in Shyamalan's 2017 box office hit, "Split," playing his character from "Unbreakable" and setting up a plot-twisting sequel that entwines these incongruent films. Recently, Willis and his ex-wife donated a jointly owned theater in Idaho to a local theatrical company.
---
Accolades
Willis has a long list of awards, including at least 22 wins and 37 nominations. His first awards came for "Moonlighting," for which he won a Golden Globe in 1987. Willis went on to win a variety of awards, including an ACCA Award for his role in "Pulp Fiction," an Emmy in 2000 for his appearance in the TV show "Friends," and in 2002, he won the Hasty Pudding Theatricals' Man of the Year Award.
Bruce Willis has made a pile of money doing films. So has young Hollywood hunk Channing Tatum.