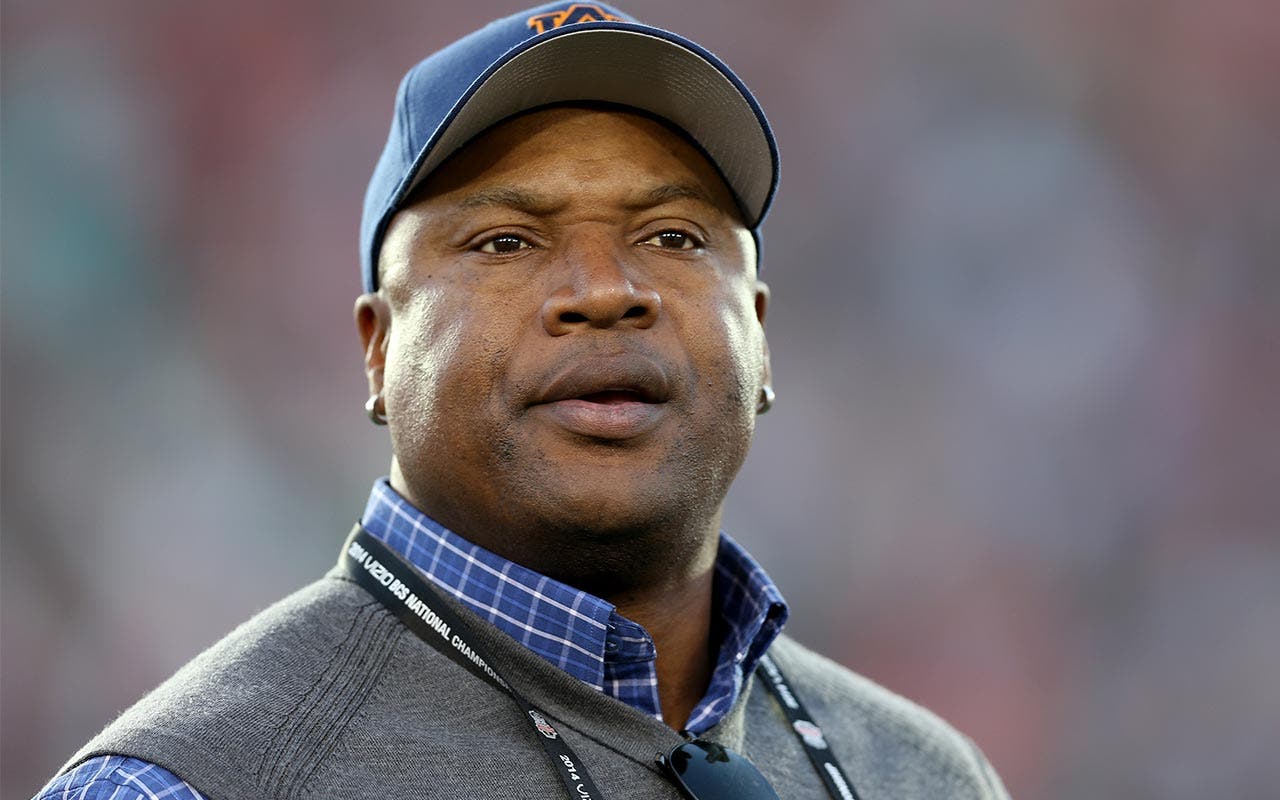 How Bo Jackson's net worth was built
Vincent Edward "Bo" Jackson, the eighth of 10 children, became a dual-sport professional athlete who rose to fame in the 1980s. Though recruited by the New York Yankees while he was in high school, Jackson decided to go to Auburn University on a football scholarship and also excelled at baseball and track and field while there.
In 1986, the NFL's Tampa Bay Buccaneers chose him in the draft, but he opted to play baseball for the Kansas City Royals so he could help the defending World Series champions. The Royals chose Jackson for the amateur draft and, after 53 games, he began playing pro for the team. Jackson then went on to play for the Chicago White Sox and the California Angels. After his baseball career, he returned to football and joined the Los Angeles Raiders in 1987. He played until 1991 when an injury ended his sports career.
Jackson was featured in the "Bo Knows" campaign for Nike in the 1980s and 1990s. His net worth as of April 2017, according to Celebrity Net Worth, is $16 million.
You can use this net worth calculator to see your net worth.
Bo Jackson
Born: 1962
Birthplace: Bessemer, Alabama
---
What he's up to now
Retired from sports, but not from the sports business, Jackson saw the demand for indoor training fields and founded Bo Jackson's Elite Sports, with indoor training facilities in Illinois and Ohio. Jackson wanted to offer athletes who live in cold-weather areas the opportunity to train year-round. The first Elite Sports facility opened in 2008 outside of Chicago. Jackson also has low-profile business relationships with Nike and Gatorade.
---
Accolades
Jackson was honored at the 14th Annual Professional Baseball Scouts Foundation with the Scouts Dream Award in 2017. Jackson's first win was in high school when he was named MVP in the Sugar Bowl. As a college football player, he won the 1985 Heisman Trophy. In 1986, he was named MVP of college football's Cotton Bowl. The next year, he earned NFL's Rookie of the Year Award. His rare talent for numerous sports earned him People Magazine's choice as one of the 25 Most Intriguing People in 1990. In 1999, Jackson was inducted into the College Football Hall of Fame.
You think Bo Jackson is rich … check out former bodybuilder Arnold Schwarzenegger's net worth!