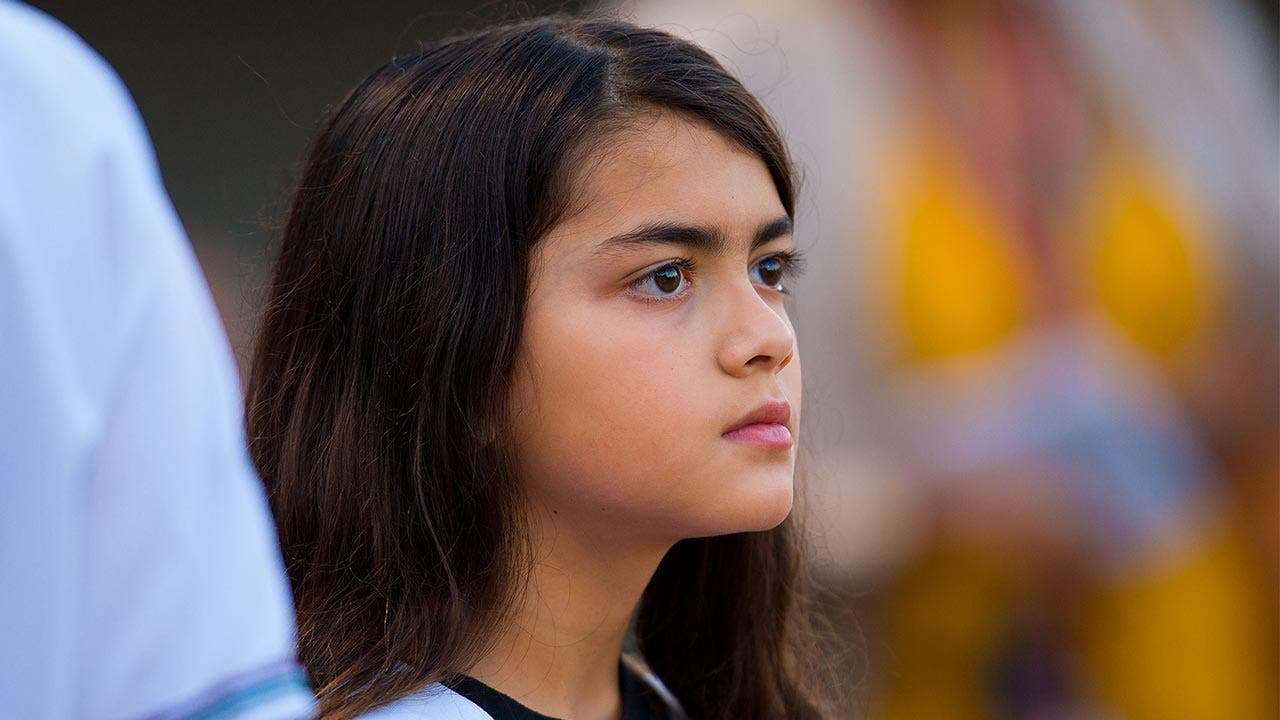 How Blanket Jackson's net worth was built
Prince Michael "Blanket" Jackson II is the youngest child of the late King of Pop, Michael Jackson. Born to an unidentified surrogate mother, he grew up with his two siblings, Paris and Michael, at their father's Neverland Ranch in Santa Barbara County, California. After the death of their father in 2009, they were put in the custody of their grandmother, Katherine Jackson, in accordance with their father's will.
Michael Jackson left Blanket and his siblings more than $33 million each. Blanket will inherit his trust fund when he turns 30, and is expected to be worth $300 million by that time. Blanket Jackson's net worth as of June 2017 is $100 million, according to Celebrity Net Worth.
You can use this net worth calculator to compute your net worth.
Blanket Jackson
Born: 2002
Birthplace: La Mesa, California
---
What he's up to now
Blanket is known as "Bigi" to his family. He turned 15 on Feb. 21. Blanket, who's in ninth grade, attends classes at the private Buckley School in Sherman Oaks, California. He practices martial arts and plays video games such as Assassin's Creed, Dragon Quest Heroes and Lego Worlds. It's reported that he pretty much lives alone in his grandmother's mansion in Calabasas, California, while she stays in London tending to daughter Janet Jackson, who's a new mother and going through a divorce. His older siblings are living on their own. Another family member, a co-guardian, checks on Blanket.
---
Famous moments
Blanket's first TV appearance was on "Living With Michael Jackson," a 2003 TV documentary about Michael Jackson's family. During his early childhood, his father made him and his siblings wear masks and veils in public to avoid fans and the paparazzi. Jackson caught a lot of flak for dangling the infant Blanket over a hotel balcony railing in Berlin for fans to see.
Blanket Jackson is going to be super-rich when he's older. See how his net worth compares with that of President Donald Trump's youngest son, Barron Trump.