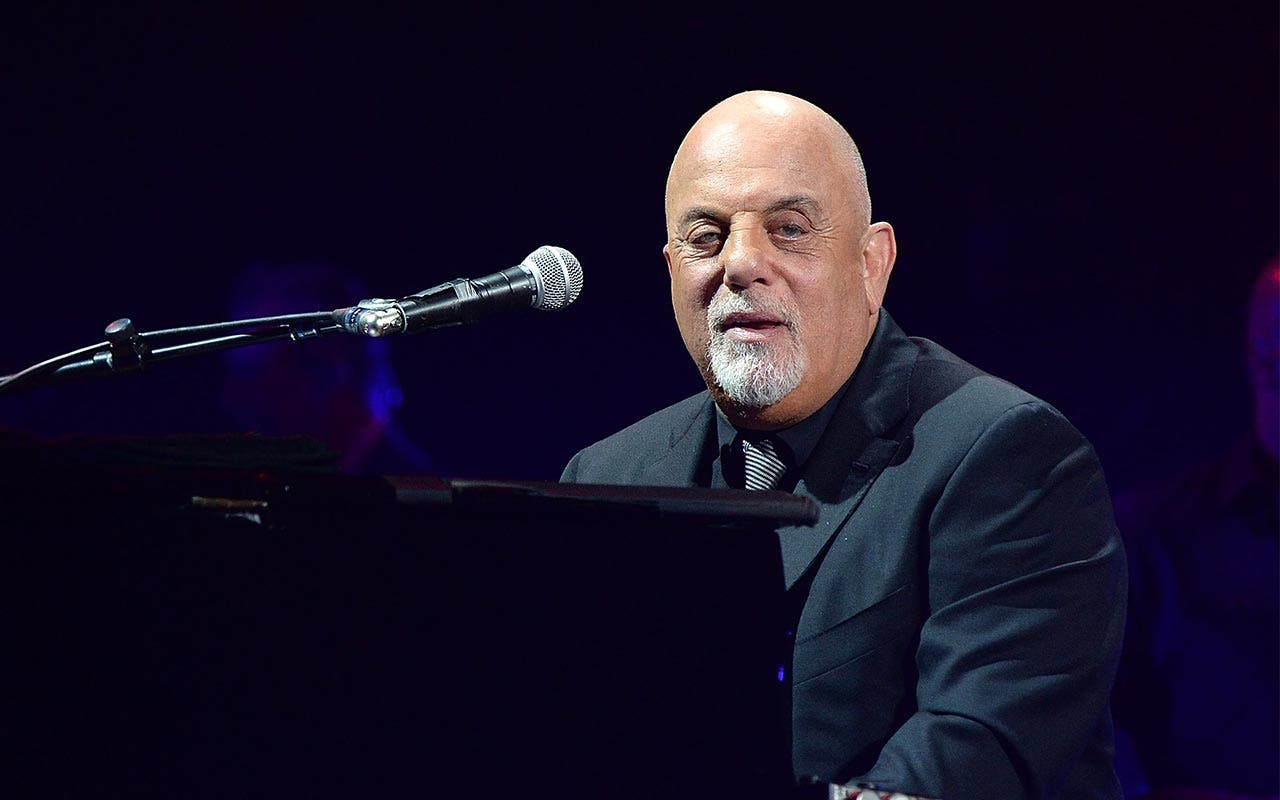 How Billy Joel's net worth was built
Billy Joel began studying the piano when he was 4 years old. He joined his first band, The Echoes, at 14, then joined The Hassles at 18, and they caught the attention of United Artists. After that, Joel formed a heavy metal group, Attila, and recorded an album on Epic Records.
The year 1971 was pivotal for Billy Joel. He released his first solo album, "Cold Spring Harbor," ended up on a tour, and then — due to a contract dispute — he went to the West Coast and performed in piano bars under an alias, Bill Martin.
He resurfaced in 1972 when a radio station in Philadelphia began playing his song "Captain Jack," which got him on Columbia Records' radar. Soon after, Joel's album and song, "Piano Man," hit the big time. The single reached the top 20 single, and the album went gold.
The next two decades were full of hit albums and singles for the hardworking Joel, including "The Stranger" (1977), "Just the Way You Are" (1978), "Glass Houses" (1980), "An Innocent Man" (1983), "We Didn't Start the Fire" (1989) and "River of Dreams" (1993). In 2002, he collaborated with Tony Bennett on the song "New York State of Mind," which won the duo a Grammy. Billy Joel's net worth as of April 2017 was $180 million, according to Celebrity Net Worth.
You can use this net worth calculator to see your net worth.
Billy Joel
Born: 1949
Birthplace: New York City
---
What he's up to now
Joel continues to play live shows around the country and has a full U.S. tour schedule for 2017. He's playing a number of concerts in New York City at Madison Square Garden, where he has a music franchise — meaning he will perform one show per month as long as tickets continue to sell.
Joel also has a documentary that aired recently on MSG Networks called "Billy Joel: New York State of Mind." The half-hour film takes a look at his Madison Square Garden franchise, including behind-the-scenes footage and interviews with Joel and his fans.
---
Accolades
Joel has sold more than 150 million albums and has a long list of awards. He won his first Grammy in 1978 for "Just the Way You Are" as Song of the Year, and was given a Grammy Legend Award in 1990. In 1999, he was inducted into the Rock & Roll Hall of Fame. In 2002, he was honored as MusiCares Person of the Year by the MusiCares Foundation and the National Academy of Recording Arts & Sciences. In 2014, Joel received The Library of Congress Gershwin Prize for Popular Song.
Billy Joel has made a mint with music, and so has 'The Voice' judge Adam Levine.