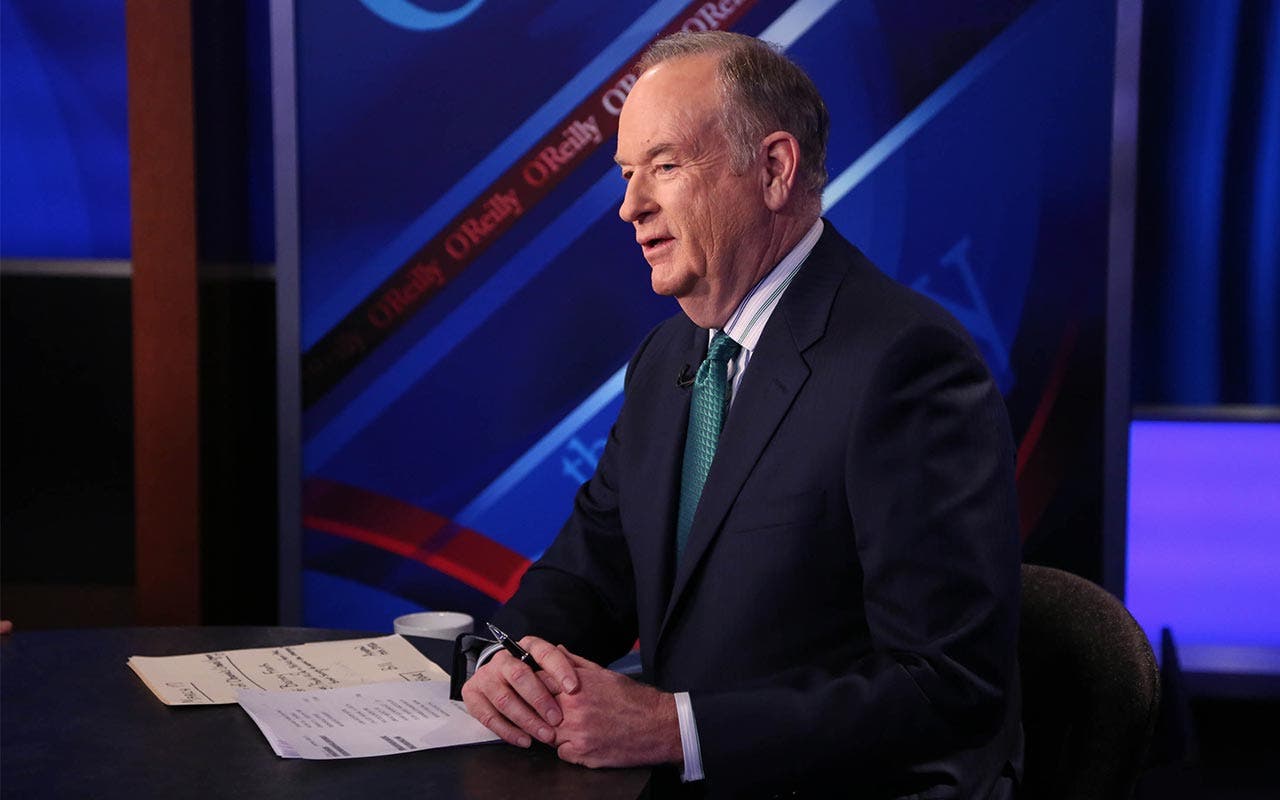 How Bill O'Reilly's net worth was built
Political commentator and author Bill O'Reilly began his career as a high school history teacher before starting down the path of broadcasting at WNEP-TV in Scranton, Pennsylvania. He learned the ropes of big-time broadcasting while working for CBS News and ABC News, before moving on to anchor the news-and-entertainment program "Inside Edition."
O'Reilly joined Fox News Channel in 1996. His talk show "The O'Reilly Factor" and its "No Spin Zone" would become nighttime fixtures on the network and would make him one of the wealthiest political pundits.
He has written numerous nonfiction books and a memoir, but his passion is writing about history. He's the co-author of "Killing Lincoln" and "Killing Kennedy," both of which hit The New York Times best-seller list.
In fact, 10 of O'Reilly's books have reached No. 1 on The New York Times list, and he has branched out into producing films based on his books. He also has been a prolific speaker and a coveted guest on other talk shows. As of April 2017 he had a net worth of $85 million, according to Celebrity Net Worth.
You can use this net worth calculator to see your net worth.
Bill O'Reilly
Born: 1949
Birthplace: New York
---
What he's up to now
Bill O'Reilly has lost his job at Fox News after more than 20 years amid allegations of sexual harassment. The New York Times reported as part of an investigation that the network and its top-rated host paid five women settlements totaling $13 million.
O'Reilly has denied any wrongdoing. He reacted to his firing with a statement saying he was proud of his success at Fox and calling it "tremendously disheartening that we part ways due to completely unfounded claims."
---
Accolades
In 2014, Bill O'Reilly was nominated for a Primetime Emmy Award for Outstanding Television Movie for "Killing Kennedy," an adaptation of his book; he was the executive producer on the film. The following year, O'Reilly received a similar nomination for "Killing Jesus," another movie adaptation of one of his books.
Now, see if O'Reilly is worth more than another conservative talker, radio host Rush Limbaugh.