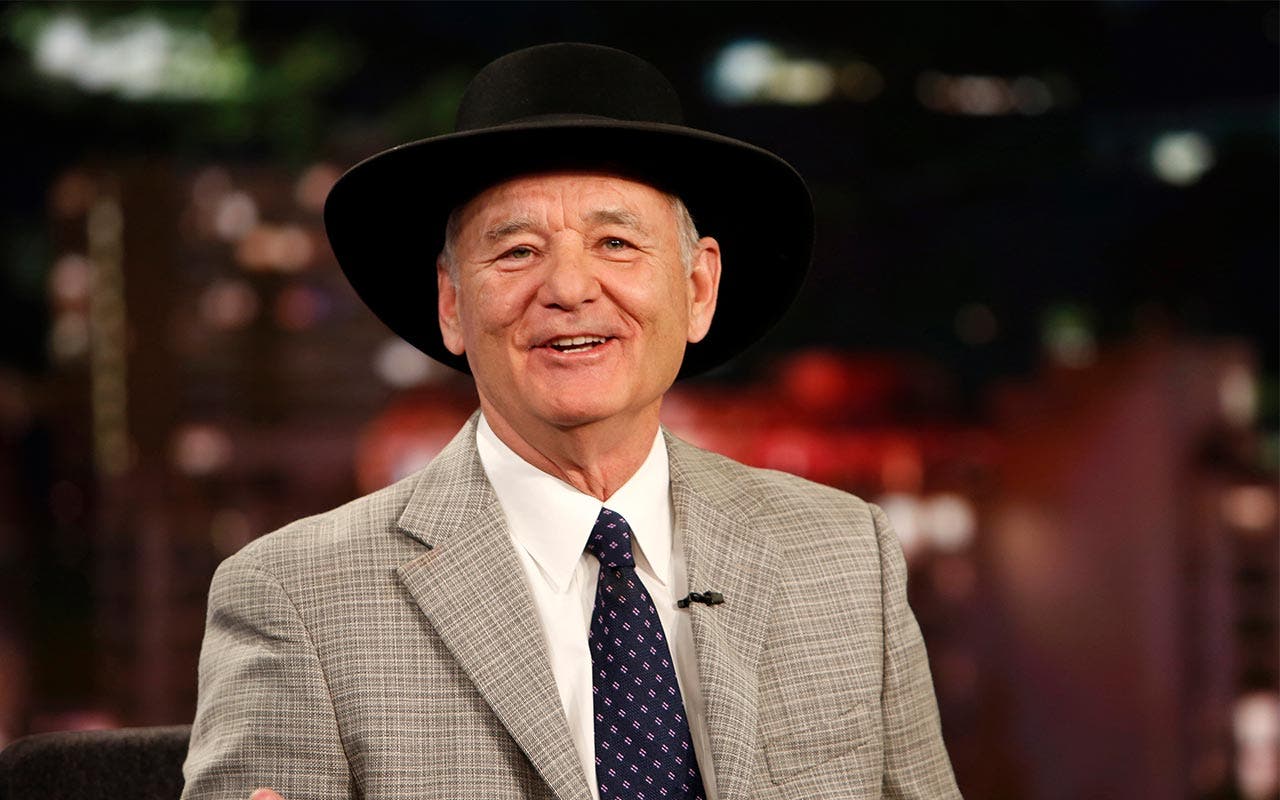 How Bill Murray's net worth was built
Bill Murray may have gotten his start with Chicago's Second City improvisational comedy troupe, but his career exploded after he moved to New York.
He first joined the "The National Lampoon Radio Hour" and "Saturday Night Live with Howard Cosell before moving in 1975 to "Saturday Night Live."
Murray got his first major movie role in 1979 in the film "Meatballs." He followed that with a long list of comedies — "Caddyshack," "Stripes," "Tootsie," and the 1984 smash hit "Ghostbusters."
In the 1990s, he appeared in "What About Bob," "Groundhog Day" and "Rushmore." He finally received critical acclaim for his 2003 role in "Lost in Translation," which earned him an Academy Award nomination for best actor. Since then, he has branched out, with "Hyde Park on the Hudson" in 2012 and "The Grand Budapest Hotel," "The Monuments Men," and "St. Vincent" in 2014.
His film career has pushed his net worth to $140 million as of April 2017, according to TheRichest.com website.
You can use this net worth calculator to see your net worth.
Bill Murray
Born: 1950
Birthplace: Wilmette, Illinois
---
What he's up to now
Murray is the subject of a film by The Kinnane Brothers and Jeffrey Azize to be released later this year called "Saving Bill Murray." The dark comedy is an adaptation of a novel of the same name by Joshua Lorenzo Newett.
In 2016, the book "The Tao of Bill Murray" was published, reflecting on stories about the actor's real-life shenanigans.
On the business side, Murray is part owner of the St. Paul Saints in Minnesota and other minor league teams. He is an avid golfer and has launched the non-traditional William Murray Golf apparel line and lifestyle brand, according to the product line website.
---
Accolades
Murray's first award, in a long list of 50 wins and 69 nominations, was in 1977 when he won a Primetime Emmy for Outstanding Writing for "Saturday Night Live."
He was nominated for a Golden Globe for "Ghostbusters" in 1985, then fast forward to an Oscar nomination for "Lost in Translation" in 2004.
Recently, he was nominated for an Emmy for the "A Very Murray Christmas" TV movie (2016) and nominated for a People's Choice Award for Favorite Animated Movie Voice for "The Jungle Book" (2017).
Murray won the prestigious Kennedy Center Mark Twain Prize for American Humor in 2016.