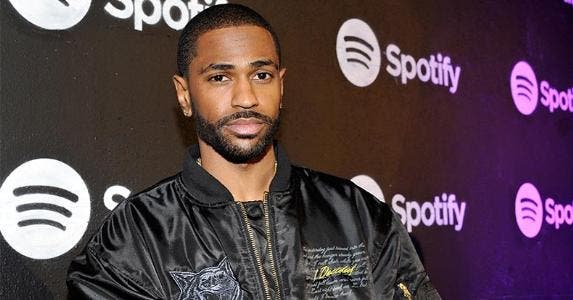 Big Sean
Net worth: $12 million
Year of birth: 1988
Education: Cass Technical High School
---
How Big Sean's net worth was built
Big Sean is a rapper, songwriter and singer with a net worth of $12 million. His rise to fame began in 2008, when Kanye West signed him to his GOOD Music label.
Big Sean released his first studio album, "Finally Famous," in 2011, followed by a second album, "Hall of Fame," in 2013.
Other albums include 2015's "Dark Sky Paradise," and his latest, "I Decided." Much of his success stems from collaborating on songs with some of music's biggest artists, including Kanye West, 2 Chainz, Pusha T, Rick Ross, Wiz Khalifa and more.
His album "Dark Sky Paradise" was his first album to debut at a No. 1 spot on the Billboard 200 and was eventually certified platinum.
In addition to his musical success, Big Sean gains additional income through an endorsement deal with the sportswear company Adidas.
You can use this net worth calculator to see your net worth.
---
What he's up to now
Big Sean continues to make and promote his music. In January 2017, he made his debut on "Saturday Night Live," performing a new song, "Sunday Morning Jetpack."
He will spend 2017 touring the country to promote his album, "I Decided," which debuted on Feb. 3.
He is also involved with numerous charitable causes, including UNICEF, Autism Speaks and the United Way. In addition, he works with his own charitable foundation, the Sean Anderson Foundation.
---
Accolades
Big Sean's musical achievements include a BET Award for Best New Artist in 2012, an MTV Video Music Award for Best Video with a Social Message in 2015 and a Best Mixtape Award from the BET Hip Hop Awards in 2013.
He has also received several nominations, including Grammy nominations in 2013 and 2016, MTV Video Music Award nominations in 2011, 2012 and 2015, and an Image Awards nomination in 2016.