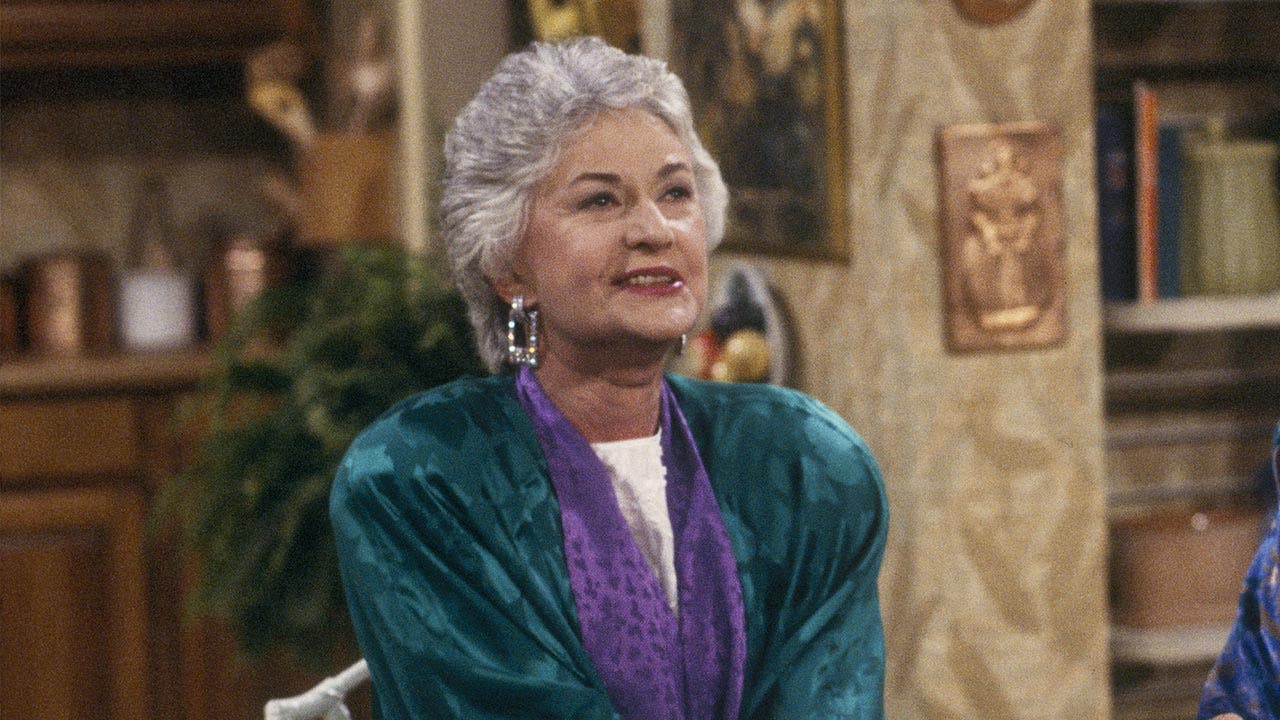 How Bea Arthur's net worth was built
Actress and comedian Bea Arthur launched her acting career in the early 1950s, and found quick success due to her comedic skills and dry, razor-sharp wit.
Her big break came in the off-Broadway production of "The Threepenny Opera" in 1954, followed by several years of success on the stage, including originating the role of Yente the matchmaker in the 1964 production of "Fiddler on the Roof." By the mid-1960s she was a Broadway star, playing Vera Charles in the 1966 production of "Mame" and reprising the role in the 1974 film version.
Arthur gained more notoriety and shifted toward television after a guest appearance on the groundbreaking 1970s TV series "All in the Family," in which she portrayed Edith Bunker's liberal cousin. Her appearance attracted so much attention that she got her own spinoff series, which itself was cutting-edge for its frank depiction of controversial and sometimes taboo topics, as well as the character's role as a politician in Washington, D.C.
She starred in yet another innovative TV series in the 1980s, "The Golden Girls," which was one of just a handful of shows with a main cast of women over age 40.
Celebrity Net Worth puts the value of Arthur's estate at $8 million.
See how much you're worth using this net worth calculator.
Bea Arthur
Born: 1922 
Birthplace: New York, New York  
---
Later career
In her later years, Arthur made guest appearances on several television shows, and in 2001 toured with her one-woman show, "And Then There's Bea." She followed this up in 2002 with the Tony-nominated "Bea Arthur on Broadway: Just Between Friends."
Arthur was involved in many philanthropic causes, primarily animal rights and AIDS activism. She died of cancer at age 86 in 2009. Arthur is survived by two sons from her second marriage.
---
Accolades
In 1966, Arthur won a Tony Award for her starring role in "Mame," and in 1977 she won her first Emmy Award for "Maude," having previously been nominated three times.
As part of the cast of "The Golden Girls," she won an Emmy Award in 1988 for Outstanding Lead Actress in a Comedy Series.
In 2002, she was nominated for yet another Tony Award for her one-woman show "Bea Arthur on Broadway: Just Between Friends."
Bea Arthur's estate is worth a lot of money, but it doesn't come close to what fellow actor and comedian Robin Williams earned during his lifetime.