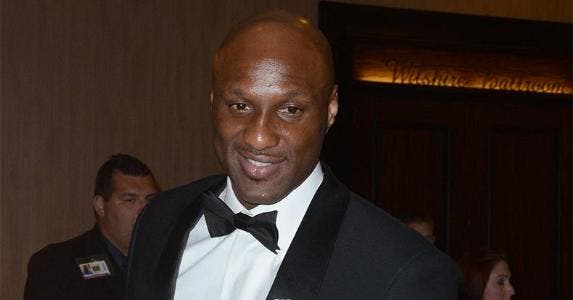 Lamar Odom
Net worth: $30 million (as of January 2017)
Year of birth: 1979
Education: St. Thomas Aquinas High School, University of Rhode Island
---
How Lamar Odom's net worth was built
After overcoming a tumultuous childhood, Lamar Odom rose to fame as a basketball star with a present net worth estimated at $30 million. In his youth, Odom's basketball skills landed him a spot on the USA Today All-USA First team. After attending the University of Rhode Island for a year, Odom decided to enter the 1999 NBA draft as a freshman. As a fourth overall pick, Odom landed a three-year contract with the Los Angeles Clippers worth $7.9 million.
In 2003, Odom signed a six-year contract with the Miami Heat worth $65 million. After a short-lived stint with the Heat, the team traded him to the Los Angeles Lakers, where he signed a four-year contract that paid him $33 million. Odom retired after 12 seasons, earning approximately $100 million during his time in the NBA.
The majority of Odom's fortune comes from his basketball salary. Odom only did a small number of endorsements, none of which were notably profitable. After his marriage to Khloe Kardashian in 2009, Odom became a regular fixture on the hit reality TV series "Keeping Up with the Kardashians." He also starred with Khloe in their own series, "Khloe and Lamar," for two seasons.
You can use this net worth calculator to see your net worth.
---
What he's up to now
Lamar Odom made headlines in October of 2015 when he was found unresponsive due to a combination of illicit drugs. After being placed on life support, Odom regained consciousness after a few days and eventually embarked on the road to recovery. As of late 2016, Odom is reportedly working to maintain his sobriety. He enjoys spending time with his children, Lamar Jr. and Destiny. Odom makes limited appearances at both basketball and social functions.
---
Accolades
Thanks to his impressive first-year performance in the NBA, Odom was named to the 2000 NBA All-Rookie First Team.
Odom helped the Los Angeles Lakers win two NBA championship titles during his time with the team.
After the 2010-11 NBA season, a panel of pro basketball writers, experts, and broadcasters honored Odom with the Sixth Man of the Year award. This award is solely reserved for players who are coming off the bench as substitute players.