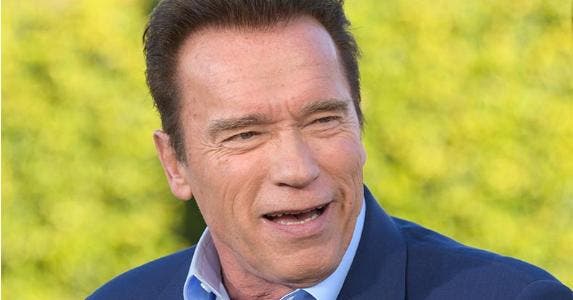 Arnold Schwarzenegger
Net worth: $300 million (as of February 2017)
Year of birth: 1947
Education: University of Wisconsin
---
How Arnold Schwarzenegger's net worth was built
Arnold Schwarzenegger was born in the small Austrian village of Thal, where his soccer coach first introduced him to bodybuilding in 1960.
Schwarzenegger began building his net worth after learning about other Mr. Universe winners that had moved on to have successful careers in Hollywood, and he began working toward transforming into a famous bodybuilder.
He won the Mr. Universe title in 1967, and moved to America in 1968. At the time, he had $27,000 in the bank (a sum worth approximately $182,000 in today's currency).
After he arrived in Hollywood, Schwarzenegger began investing in real estate, which helped him become a millionaire by the time he reached the age of 25.
Schwarzenegger won the Mr. Olympia title in 1970. Soon after, he got his first big acting break when he landed a role in "Hercules in New York." His fame continued growing with his 1977 documentary, "Pumping Iron," and movies such as "Conan the Barbarian," "The Terminator," "The Running Man" and "Predator."
For the movie "Twins," Schwarzenegger agreed to take part ownership of the film instead of a salary, a move that he credits with earning him more money than all his prior films combined.
You can use this net worth calculator to see your net worth.
---
What he's up to now
Schwarzenegger entered the political arena in 2003 when he won the California governor's race. At the time, the state's budget was in serious trouble and the Republican "Governator" vowed to restore economic stability.
He's credited with improving state finances, protecting the environment and promoting new business, all of which helped him win again in 2006 when he ran for re-election. Schwarzenegger left the governor's office in 2011, but has since gone on to star in movies such as "The Expendables" and "Terminator Genisys." Schwarzenegger began hosting "Celebrity Apprentice" in January this year.
On a personal level, Schwarzenegger made headlines when he and Maria Shriver announced their separation in May 2011. This came shortly after news that he fathered a child with a member of his household staff.
---
Accolades
In 1965, Schwarzenegger won the title of Junior Mr. Europe. Two years later, he became Mr. Universe. At the age of 20, he was the youngest to win the title, which he won three additional times. He served the California governor from 2003 until 2011.