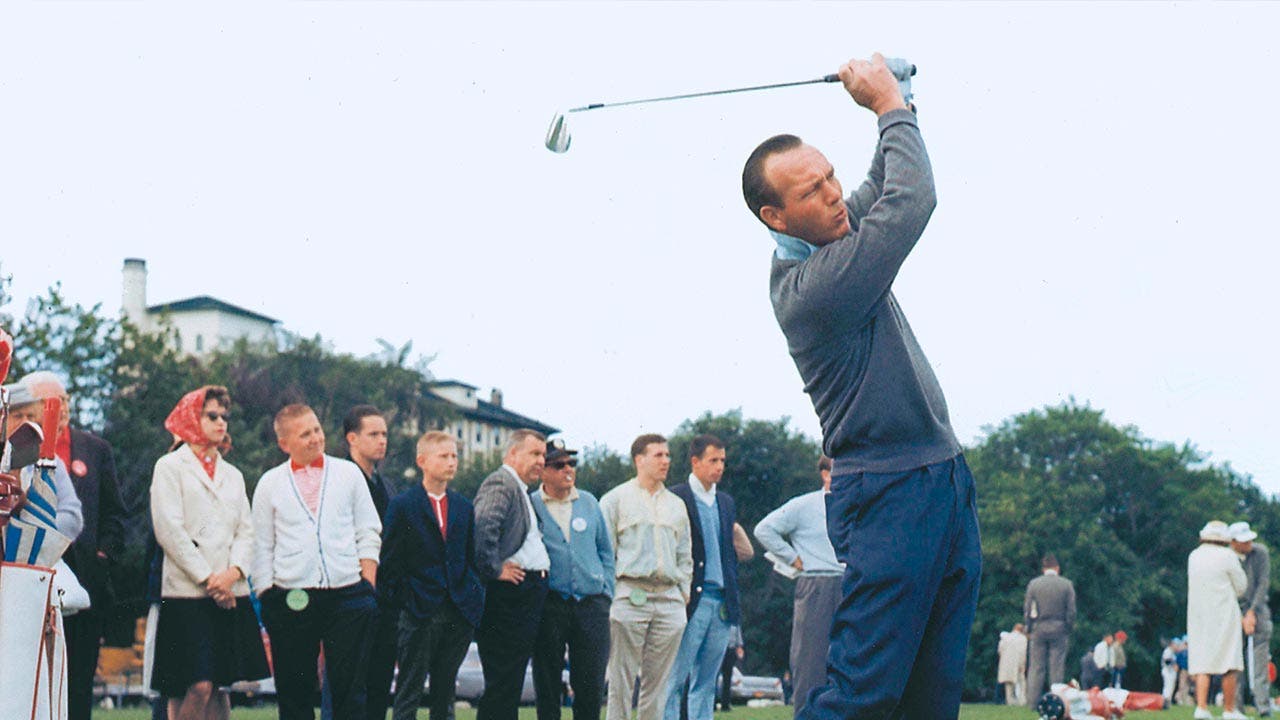 How Arnold Palmer's net worth was built
Nicknamed "The King," the late professional golfer Arnold Palmer is one of the most iconic figures in golf. He was so influential and popular in the sport that he trademarked his name and logo in 1968. It would seem that golf was almost in his blood, as he was the son of a country club groundskeeper and golf pro. His father had adapted a set of regulation clubs so they'd be small enough for young Palmer to use. By the time he was a teenager, he was winning golf championships, and his prowess on the course soon earned him a golf scholarship to Wake Forest University.
In 1950, Palmer temporarily abandoned the sport following the accidental death of a close friend. Devastated, he left college and golf his senior year, joining the U.S. Coast Guard. However, Palmer rejoined the sport after three years, and before long was winning amateur championships, turning pro in 1954. He won his first pro tournament in 1955 at the Canadian Open, and in 1958 became the youngest person to win the Masters tournament. Throughout the 1960s Palmer won several major titles, and eventually transitioned to the Senior Tour, where he once again won multiple top honors.
This success translated into an impressive net worth: He was the first golfer to earn $100,000 during a PGA Tour season, and by 1968 he had won more than $1 million, the first golfer to do so. Palmer eventually amassed a net worth of $700 million, according to Celebrity Net Worth.
You can use this net worth calculator to see how your wealth compares to that of golf legend Arnold Palmer.
Arnold Palmer
Born: 1929
Birthplace: Latrobe, Pennsylvania
---
What happened next
In his later years, Palmer invested in transportation companies and also made a reported $20 million annually in endorsement deals. Between his leisurewear brand, his role overseeing the development of hundreds of golf courses and his signature beverage (a mixture of iced tea and lemonade), he was always able to earn money.
His first wife, Winifred Walzer, died in 1999, and in 2005 he married his second wife, Kathleen Gawthrop. Palmer died at age 87 in 2016.
---
Accolades
Palmer won 93 titles during his golf career, including seven major championships: He won the Masters tournament four times and the British Open twice. He also dominated the Senior Tour with several wins, including the 1980 PGA Seniors Championship and the 1981 U.S. Senior Open. He also served as captain of the U.S. Ryder Cup team twice, in 1963 and 1975.
If you think Arnold Palmer earned a lot of money during his lifetime, then check out how much professional baseball player Derek Jeter has already earned.