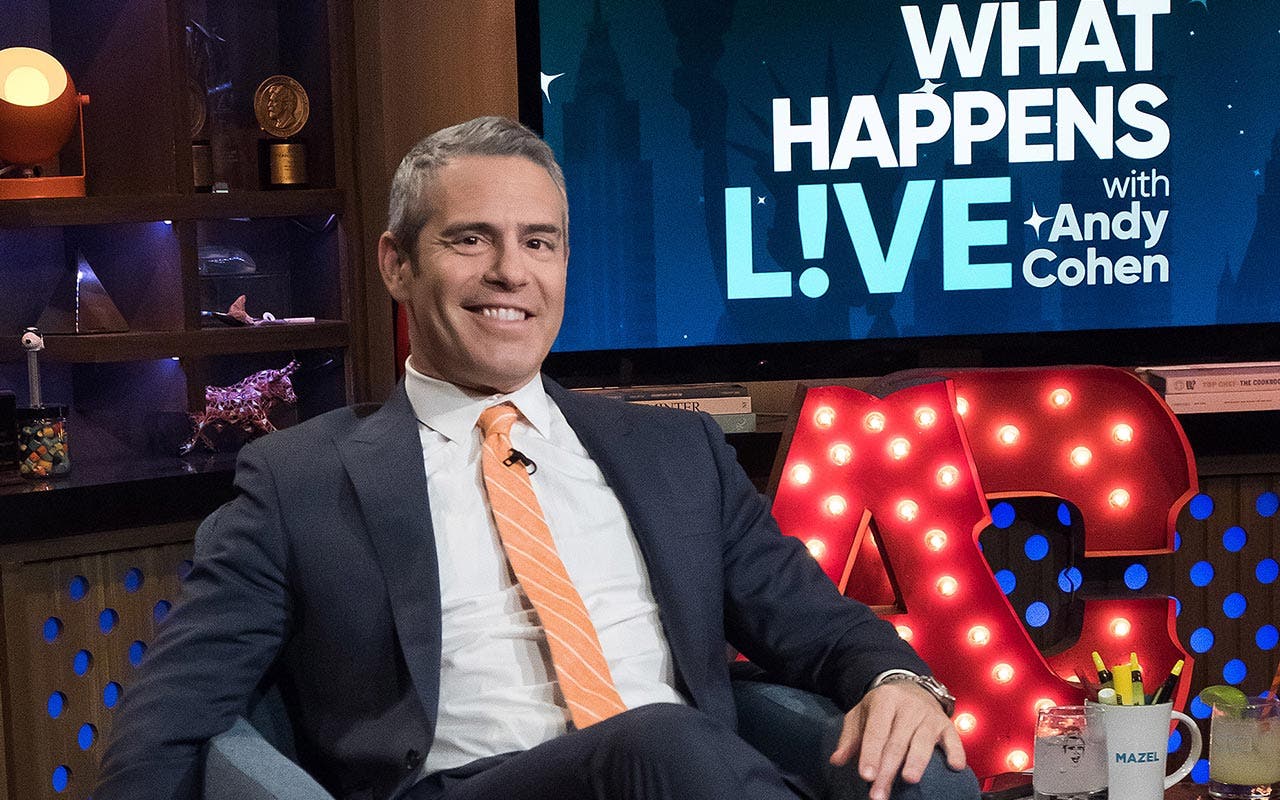 How Andy Cohen's net worth was built
Andy Cohen obtained a broadcast journalism degree from Boston University and got his start as an intern at CBS News. He rose quickly through the ranks at CBS, serving as a senior producer for "The Early Show" and producing the popular news show "48 Hours." He left CBS in 2000 to become vice president of programming for TRIO, a cable TV station. In 2005, Bravo hired him to help give the channel a makeover and assist in its move toward more reality-show programming.
It was at Bravo that Cohen made a name for himself, eventually serving as executive vice president of development and talent. He was at the helm of many of the network's most innovative and popular reality shows, including "Project Runway," "Top Chef," "Queer Eye for the Straight Guy" and "The Real Housewives" franchises.  His net worth, according to Celebrity Net Worth, is $15 million.
You can use Bankrate's net worth calculator to see your net worth.
---
Andy Cohen
Born: 1968
Birthplace: St. Louis
---
What he's up to now
Cohen hosts Bravo's popular weekly show "Watch What Happens Live" and writes a blog for the network's website. He also has his own channel on SiriusXM radio. He personally curates and hosts daily and weekly shows on his Radio Andy channel, which focuses on pop culture subjects such as celebrity news, lifestyle topics and relationships. He's also written several best-selling books, including 2012's "Most Talkative: Stories From the Front Lines of Pop Culture." In 2016 he released his fourth best-seller, "Superficial: More Adventures From the Andy Cohen Diaries." He's also involved in charity work, and is on the board of directors for the organization Friends in Deed.
---
Accolades
Cohen has won several honors throughout his career. In 2005 he won a Peabody Award as the executive producer of the TRIO documentary "The N Word." In 2008 he won a second Peabody as the executive producer of Bravo's "Project Runway." In addition, he's been nominated for 17 Emmy awards, and won in 2010 when season six of reality cooking show "Top Chef" won the Emmy for Outstanding Reality Competition Program.
Andy Cohen has made a mint in media, and so has former Fox News host Megyn Kelly.