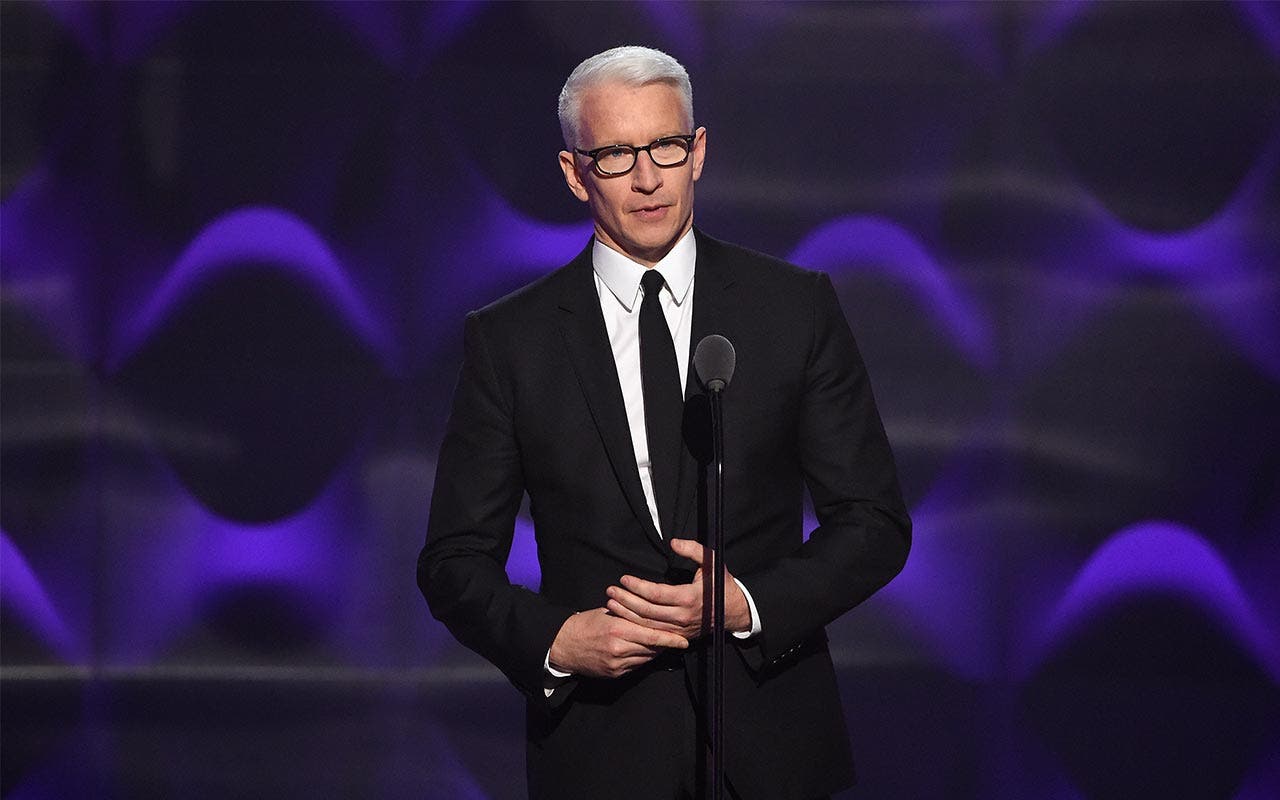 How Anderson Cooper's net worth was built
CNN host and CBS "60 Minutes" contributor Anderson Cooper was born into wealth but found his own success.
His father was writer Wyatt Cooper. His mother, Gloria Vanderbilt — a fashion designer and heir to a railroad fortune — exposed Cooper to a life of luxury and glamour. As a child, he spent a brief time as a model for Ralph Lauren, Calvin Klein and Macy's. He was photographed for the cover of Harper's Bazaar.
After the death of his father in 1978 and his brother's suicide in 1988, Cooper became motivated to pursue journalism. He graduated from the Dalton School and Yale University with degrees in journalism and political science. He was hired by Channel One as a fact-checker, and was later promoted to chief international correspondent.
In 1995, Cooper caught the attention of ABC News and was hired as a co-host for "World News Now." After the terror attacks of Sept. 11, 2001, CNN hired Cooper to host his own show, "Anderson Cooper 360." He has covered many prominent news stories since then, including Hurricane Katrina and the Boston Marathon bombing. Cooper also has moderated presidential debates and written books. His net worth as of June 2017 was $100 million, according to Celebrity Net Worth.
You can use Bankrate's net worth calculator to see your net worth.
Anderson Cooper
Born: 1967
Birthplace: New York City
---
What he's up to now
On April 5, 2016, Anderson Cooper released his second book, "The Rainbow Comes and Goes: A Mother and Son on Life, Love, and Loss." His first book, "Dispatches From the Edge," hit No. 1 on the New York Times best-seller list. In December 2016, while being interviewed on the Howard Stern show, Cooper said that he would not inherit his mother's fortune, estimated at $200 million. It's speculated that his mother will give the money to her other sons and to charity.
Cooper has been on an entertainment tour in 2017 with his friend, Bravo TV host Andy Cohen.
---
Accolades
Cooper has enjoyed a successful career in journalism. He has won eight Emmy Awards. Between 2005 and 2013, he won an Edward R. Murrow Award for reporting on the dire state of the Cuban coral reefs; the Peabody and National Headliner Awards for covering the Indian Ocean tsunami; a GLAAD Media Award; an International Documentary Association Award; and he was nominated for a People's Choice Award for Favorite Daytime TV Host.
Anderson Cooper built his fortune through hard work, as did real estate mogul and 'Shark Tank' investor Barbara Corcoran.